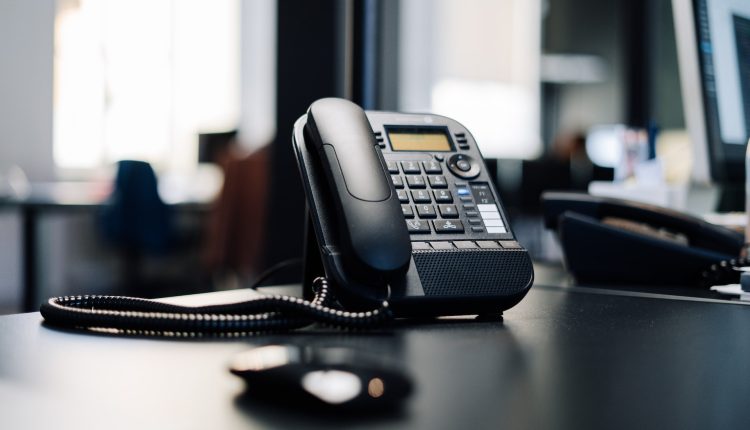 The Best Business VoIP Providers and Phone Services for 2022
In this article, we will discuss the best VoIP providers for businesses in 2022.
We gathered reviews from other places and picked the 5 best VoIP providers that would fit everyone's needs. So, let's start.
The Five Best Business VoIP Providers and Phone Services for 2022
Here is a bit more about each of the above VoIP providers.
1. Intermedia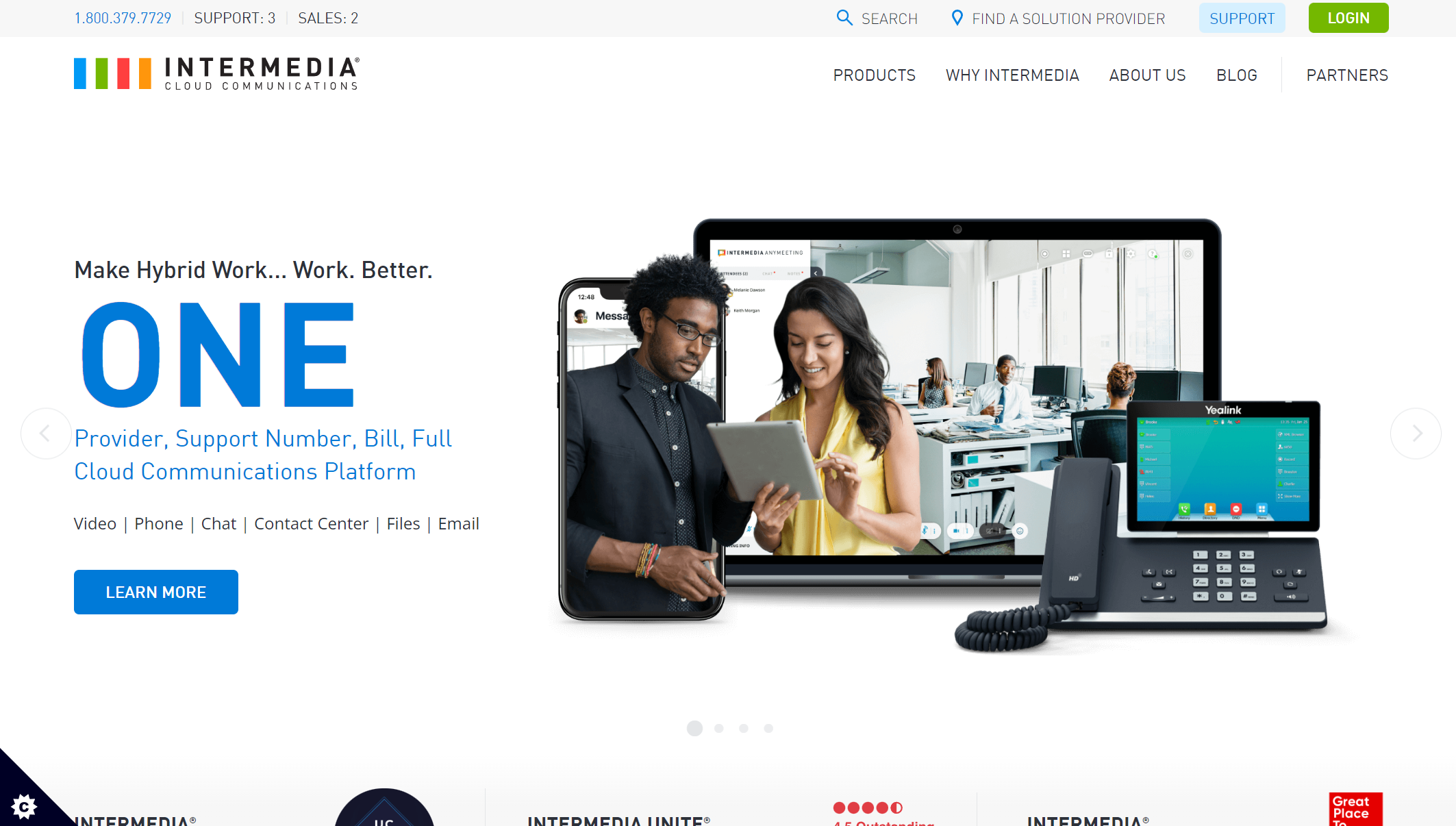 If you want a unified phone communication system, Intermedia is the perfect option for you. This option provides cloud storage and Microsoft Exchange email mailboxes.
Intermedia offers three subscription packages to US and Canadian users, combining video conferencing and unlimited phone calls.
Three packages offered by Intermedia are Essentials, Pro, and Enterprise. The Essential plan does not include SMS texting, internet faxing, and voicemail transcription.
However, Pro and Enterprise do, and they also have some additional features. For instance, the Pro plan integrates with SugarCRM, Zoho CRM, and Zendesk.
Finally, Enterprise plan integrates with Microsoft Exchange, ServiceNow, Microsoft Dynamics, and Salesforce. It is also worth mentioning all plans have a call recording feature.
2. Nextiva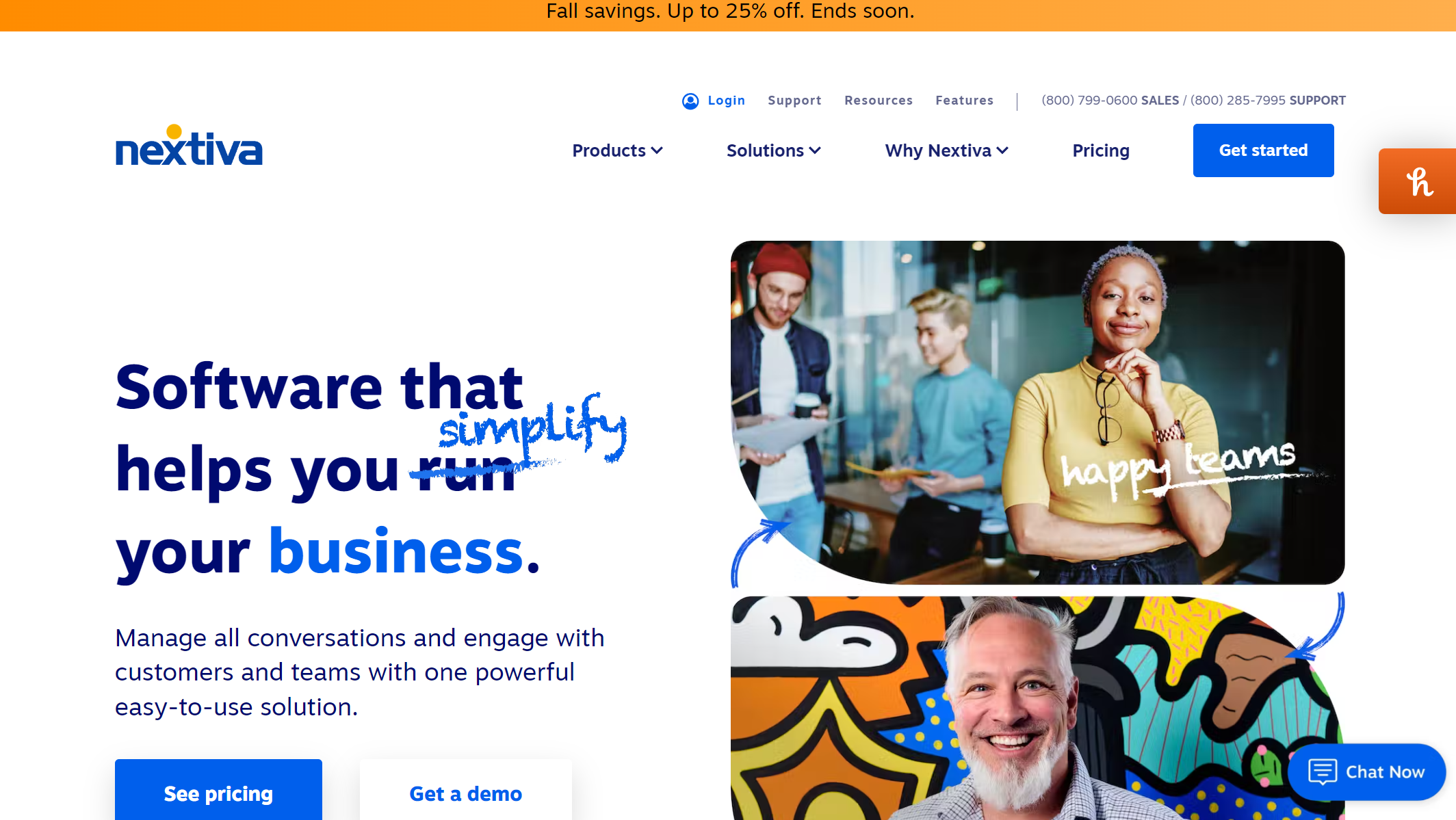 Nextiva is software for communication and team collaboration. The software lets users see client phone calls, notes, emails, and text messages.
Nextiva has three plans Essential, Professional, and Enterprise. The Essential plan does not offer SMS and MMS services or call recording but includes video conference recording and messaging.
All three plans also include 45-minute video meetings with up to 250 participants and a toll-free number. But, higher plans (Essential and Enterprise) integrate with HubSpot, SalesForce, and SugarCRM.
3. RingCentral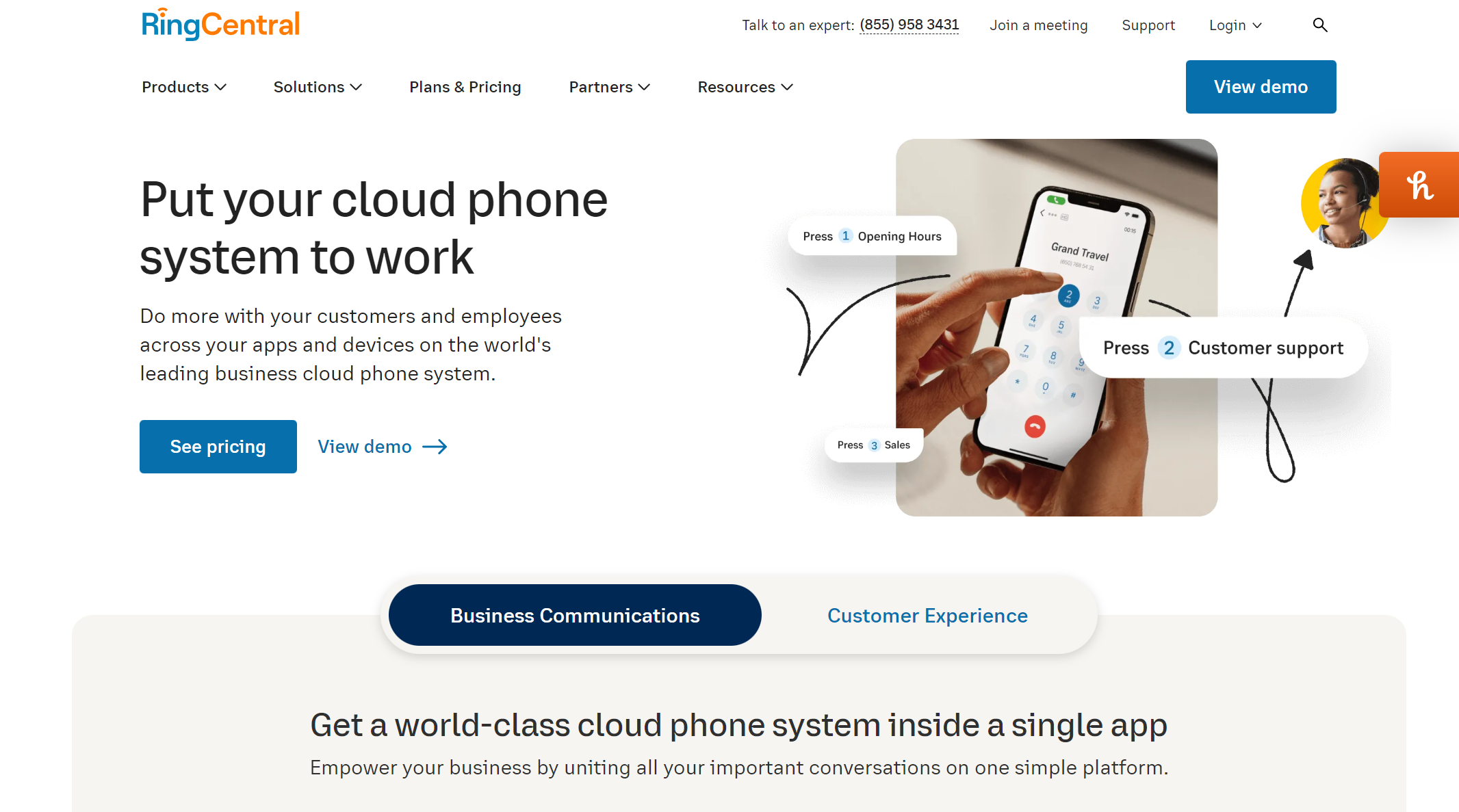 RingCentral is known for hundreds of available integrations, and some of those are Hubspot and SalesForce.
The software has four plans: Essential, Standard, Premium, and Ultimate. All plans include unlimited calling in the USA and Canada, toll-free minutes, SMS, team messaging, and voicemail-to-text.
The Essential plan supports up to 20 users, while others have no limitations. Also, this software proved to be reliable and comes with AI-backed transcription and call analysis features.
The latest addition is the advanced video meetings possibility, which moves RingCentral from the standard VoIP providers and phone service companies.
4. Vonage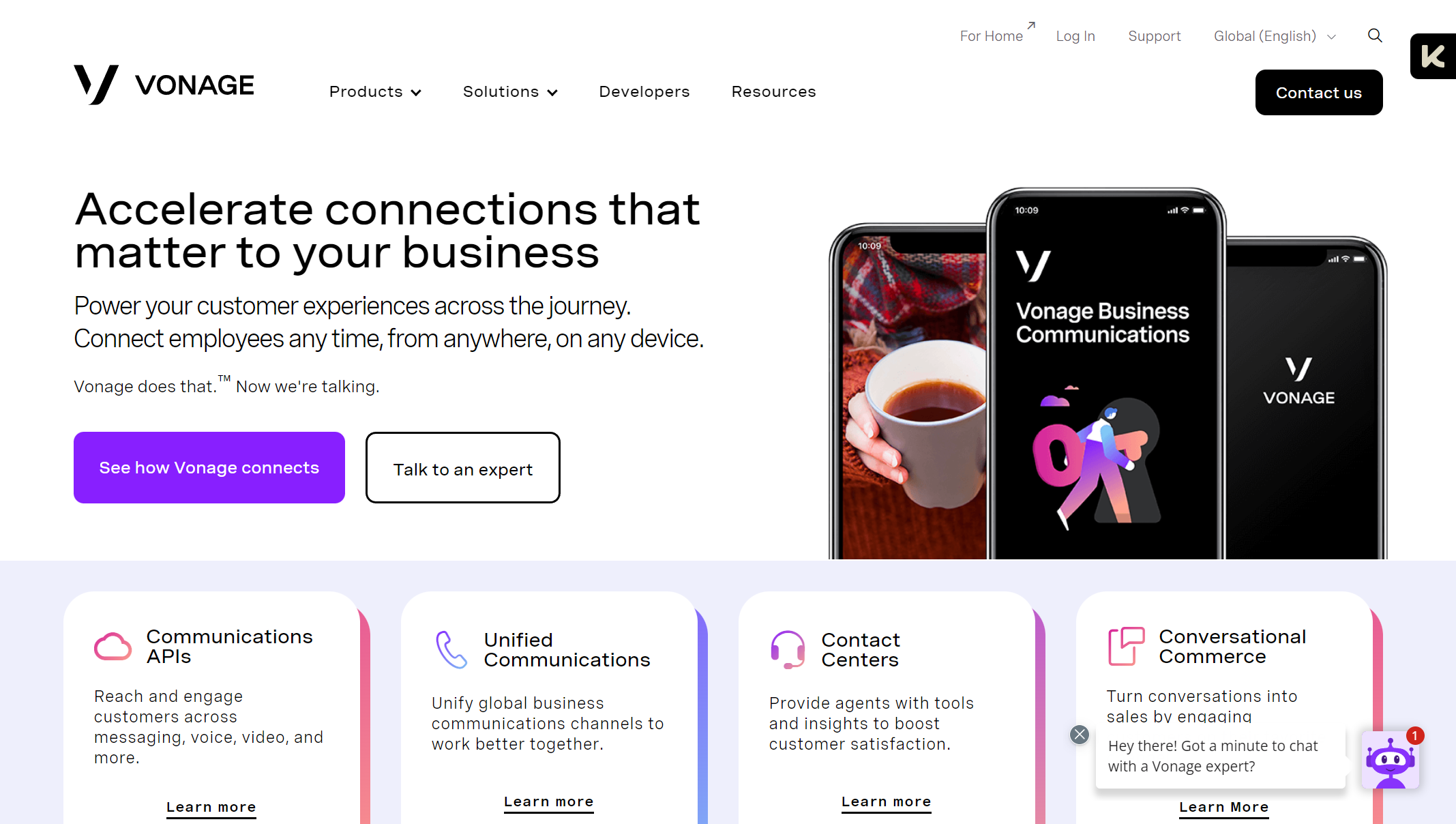 If you want to customize your plan, Vonage is the perfect VoIP for you. The pioneer in both residential and business markets, Vonage also offers various integrations with 20 apps and desktop and mobile apps.
This VoIP provider is a good option for remote or mobile users, mostly because of the apps that come in the basic and all other plans.
All plans include unlimited calls and SMS, 24/7 support, and a 99.999% uptime. More expensive plans come with on-demand call recording and toll-free features. But if you need a service provider that offers only basic features, Vonage is a good option.
5. 8X8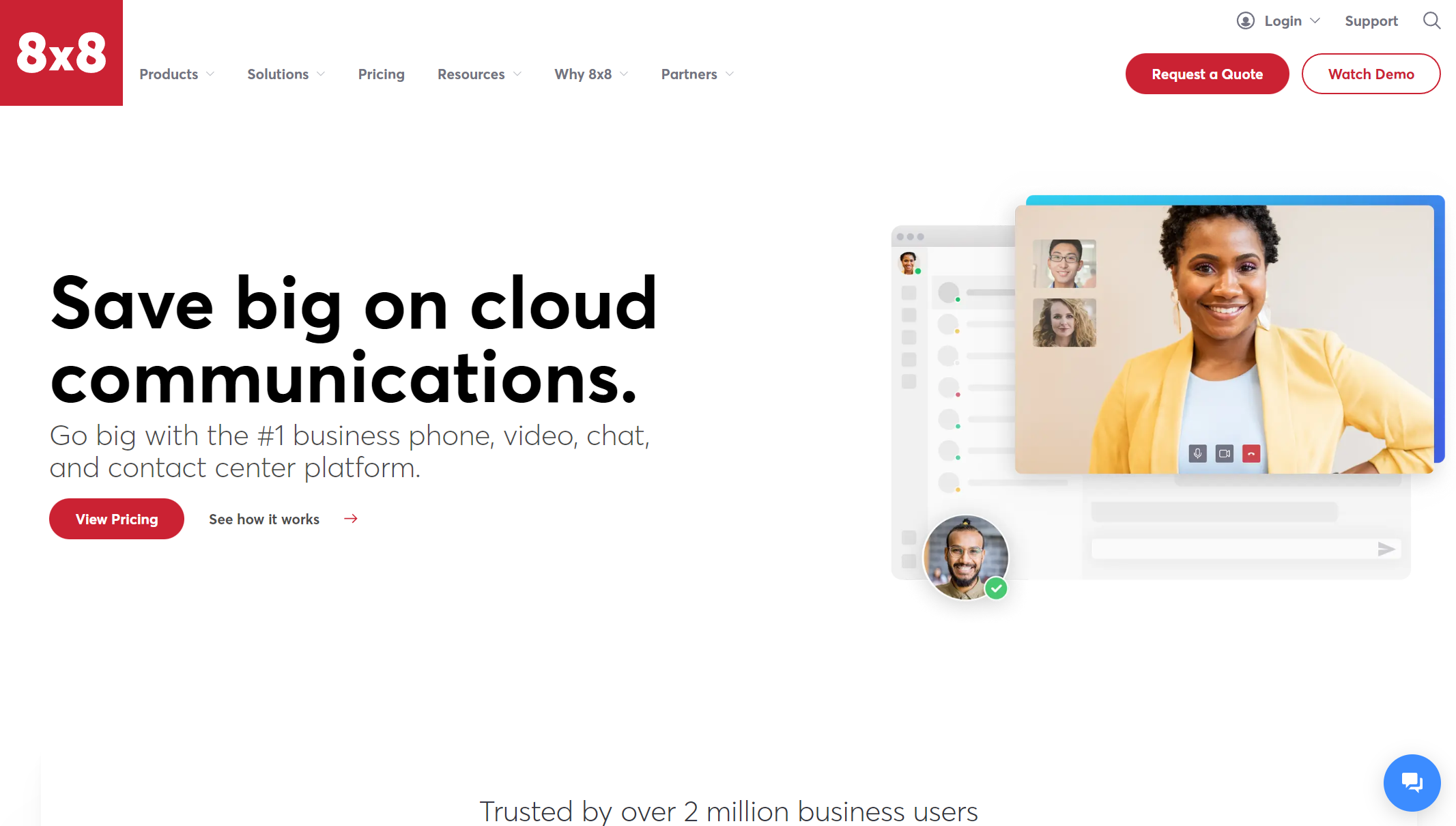 8×8 is the VoIP provider for companies and teams on a budget. The Express is the best option for them, as it costs only $15 per month. This plan does not include annual billing or contract. It comes with audio and video conferencing, auto-attendant, and team messaging.
These are only a few features offered in the base plan – 8X8 is known as a VoIP provider with one of the best base plans.
Also, the team is constantly improving the software, and the new releases have much-improved video conferencing. 8×8 also has a feature that emulates FrontDesk.
What Is VoIP?
VoIP or voice-over internet protocol is a system that sends phone calls through a wired or Wi-Fi internet connection. So, the telephone calls do not go through standard phone lines.
Modern VoIP solutions offer stable and reliable connections and ensure good calls without interruptions. It is possible to make VoIP calls through traditional phones, cell phones, and VoIP phones.
Wrapping up
The five above VoIP providers are among the best on the market. Here is a short overview of these VoIP as a way of summing up everything said.
Intermedia – best overall VoIP provider
Nextiva – best for simplicity of use
RingCentral – best for enterprises
Vonage – best for plans customization
8×8 – best for small businesses and teams on a budget