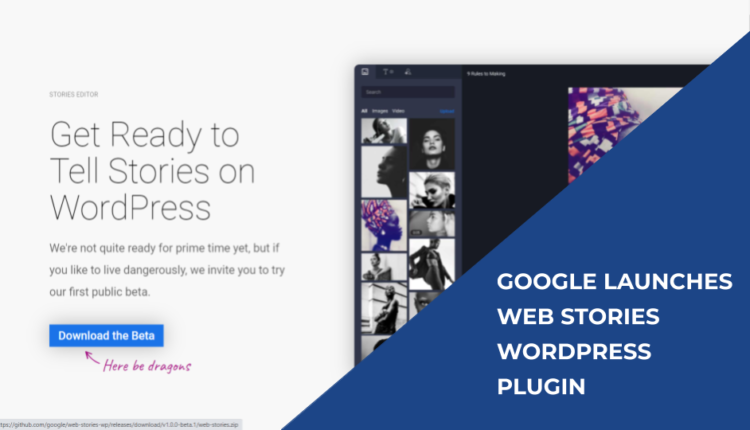 Google announced  that their Web Stories WordPress plugin is out of beta and available at the WordPress Plugin Repository. This plugin makes it easy for WordPress publishers to create content in the Google Web Stories format, enabling publishers to attract more visitors.
Web Stories are a free, open-web, visual storytelling format for the web, enabling webmasters to easily create visual narratives with engaging animations and tappable interactions, and immerse your readers in great and fast-loading full-screen experiences.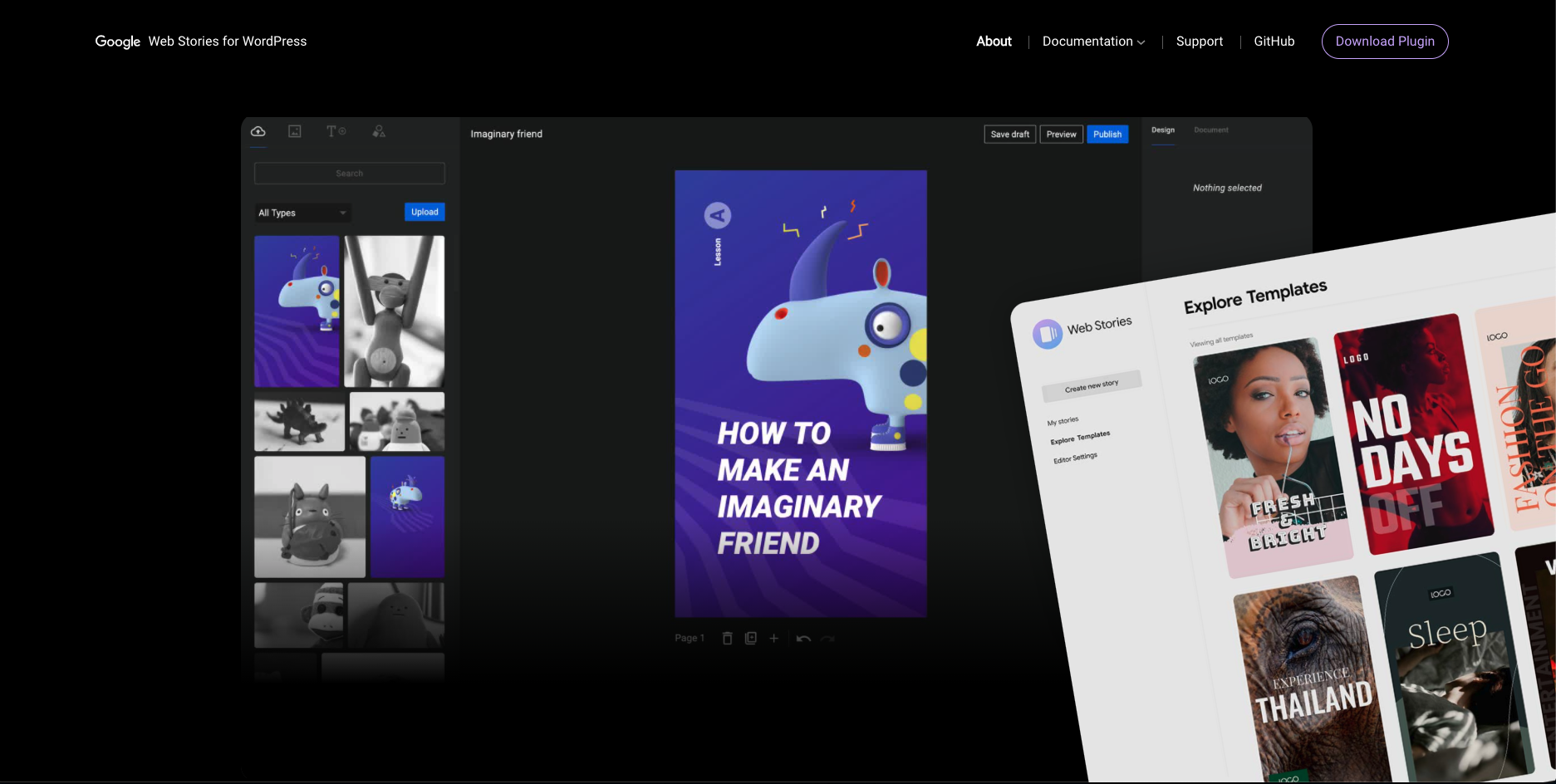 The Web Stories format puts features and capabilities at a webmaster's fingertips to engage with the audience via imagery and visual storytelling on the open web. Specifically, a webmaster can:
Create beautiful and engaging content easily: Web Stories make the production of stories as easy as possible for anyone with a WordPress website.
Enjoy creative flexibility for editorial freedom and branding: The Web Stories format comes with preset but flexible layout templates, standardized UI controls, and components for sharing and adding follow-on content.
Share and link your stories on the open web: Web Stories are part of the open web and can be shared and embedded across sites and apps without being confined to a single ecosystem.
Track and measure your stories: Supports analytics and bookend capabilities for viral sharing and monetization.
Capture the attention of your readers by offering fast loading times to your stories: Web Stories are lightning fast so that your audience stays engaged and entertained.
Engage with your readers via immersive storytelling: Web Stories are a new and modern way to reach existing readers.
Monetize effectively the beautiful and engaging stories you create: Web Stories enable monetization capability for publishers using affiliate links. For advertisers, Stories is a way to reach a unique audience within a new storytelling experience.
While visual storytelling is great, the question remains – how will Google index this new content format?
In general, Web Stories are a way to use existing content to create short form content that can be "snacked" on quickly. That's why the format is called Web Stories.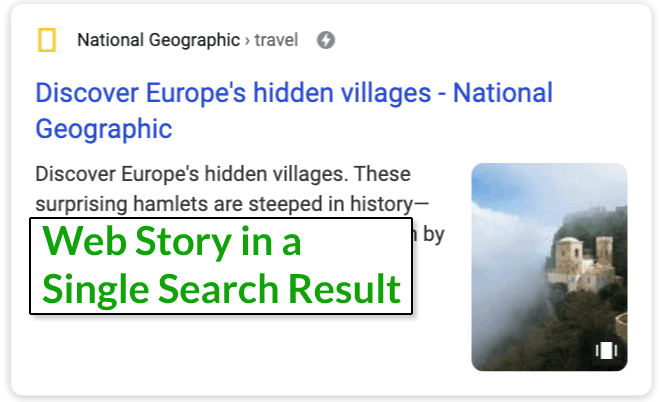 If users are interested they can click through to get the full article. Content that is in the Web Story format can be seen at the top of the regular Google Search. But there are opportunities to be seen elsewhere, as Google intends to show content in the Web Story format in the following other places:
Google Images
Google Discover
Google App
The plugin was previously available at GitHub as a beta version. It is now available as a full WordPress plugin at the WordPress plugin repository for download.
Google's Web Stories WordPress plugin requires a minimum WordPress Version of 5.3.1. It also requires a minimum PHP version of 5.6.
Those are modest requirements that should be in reach of the vast majority of active WordPress publishers.