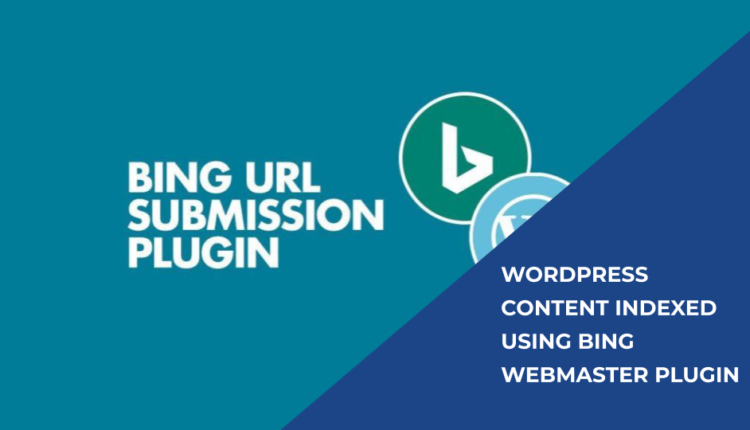 Recently, Bing released their Bing URL Submissions Plugin for WordPress as an open source project. The plugin allows webmasters of WordPress websites to get their content easily, automatically and immediately indexed by Bing as soon as content is published! Something the SEO community has been dreaming about for years!
If you read this, you probably already know that content is king. Since last year, webmasters have had the ability to submit up to 10,000 URLs per day to Bing, using the Bing Webmaster Tools portal as well as the Bing Webmaster Tools API for immediate crawl and indexation.
With this update, Bing has made this submission super easy for WordPress sites by releasing the Bing Webmaster Tools WordPress plugin. Once installed and configured with an API key obtained from Bing Webmaster portal, the plugin detects both page updates and new pages created in WordPress and automatically submits the URLs behind the scenes to our Bing Webmaster Tools API ensuring that the site pages are always fresh in the Bing index.
These are just some of the useful features with this plugin, which also includes:
The ability to toggle the automatic submission feature on and off.
​Manually submit a URL to Bing Index.
View list of recent URL submissions from the plugin.
Retry any failed submissions from the recent submissions list.
Download recent URL submissions for analysis.
To install the WordPress plugin, just follow 2 easy steps to install the WordPress plugin:
1. Search for Bing URL Submissions Plugin or click this link:
2. Add your Bing Webmaster Tools API key to activate plugin:
After that, you are all set!
If you have a WordPress website and are considering running Bing Ads, make sure to grab this Bing Ads Coupon and get $100 up to $250 in ad credit! There are multiple reasons why you would run Bing Ads instead of Google Ads, but if you are unsure, check out the 5 Reasons to Use Bing Ads instead of Google Ads.