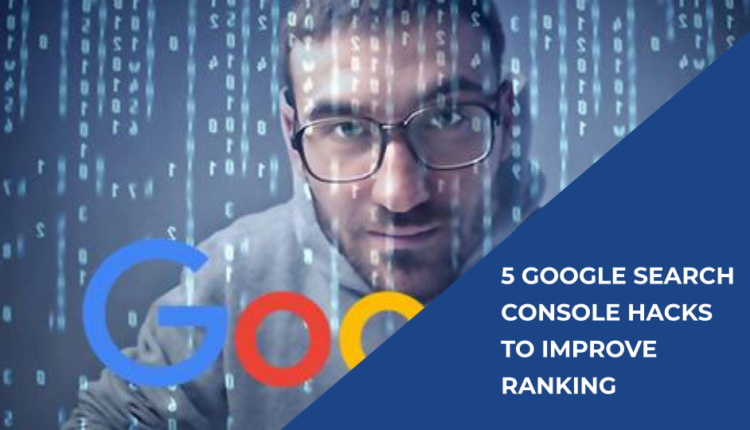 5 Google Search Console Hacks To Improve Ranking
Google Search is the leading search engine, make sure you know how to use Google Search Console to improve your ranking
Google Search Console—the "rebranded" version of Webmaster Tools—is a grossly underrated tool when it comes to increasing your organic traffic. You can use it to find out extremely valuable insights about your website's performance — like how people are finding your site, security concerns, crawl errors that are quietly killing your SEO, and more. There are so many things you can do with this powerful tool, and so many hacks you can easily apply to start improving your ranking today.
With Google Search Console growing in complexity to provide you with more insights about different areas of your site—your search appearance, search traffic, indexing, and crawling—those who know how to use this information can boost their click-through rate and rank higher for their specific keywords.  And for those of you who are old-school, you can still revert to the old version:
But, without further ado, you came here to get the best hacks to use Google Search Console to improve your ranking, so, here goes:    
1. Get Your HTML Right
Some websites have HTML problems that hurt them in SEO rankings. For example, they might have problems with their meta descriptions, long/short title tags, or content that just can't be indexed by Google. These are small problems that can easily be fixed, but they can turn fatal if not dealt with. Go to "Search Appearance -> HTML Improvements" on Google Search Console, where you can find the specific problems with HTML that Google found on your site.

For example, make sure that your title tag is between 50-60 characters, keep meta tags to about 155 characters and avoid duplicates, and make sure that robots.txt isn't blocking search engines from indexing your site.  
2. Take Advantage of Rich Cards Using Search Appearance
For starters, what are Rich Cards? Rich cards are a new format for displaying content within the search results, which Google states as "a more engaging and visual format, with a focus on providing a better mobile user experience"
The "Search Appearance" section lets you see exactly what your website will look like as it appears on the search results page. Within that section, you have a subsection called "Rich Cards." Rich cards provide users with an easier experience when it comes to viewing content on the search results page. Instead of scrolling through a list of results, you can swipe along a series of visually appealing "cards" to browse through the results. According to Google, rich cards improve the standard SERPs through a more structured and visual presentation of the elements described in your markup.
Not only does visually appealing content do better in terms of generating clicks, but analysts at Google claim that schema markup will be very important when it comes to SEO rankings going forward. But wait, what are Schema Markups? Schema markup is code that tells the search engine what type of content is being processed. For example, it might tell the search engine that it's looking at a video, recipe, movie showtimes, a list of news articles, etc. These markups are used to display rich cards, as well as other kinds of rich results.

Despite the fact that schema markup for rich cards and rich results are heavily weighted by Google for SEO rankings, only 20% of businesses are actually using them. Crazy! Rich results stand out significantly from regular text-based search results. In some cases, it also allows people to get their desired answer from the search results page without having to click on any links. For example, when I type "san francisco weather" into Google, I immediately see a rich card from weather.com which gets me the answer I wanted with one less click.
Most marketers worry about optimizing their content to rank on the first page for their specific keywords, but ranking high on the first page won't have the same impact when you're competing with rich results, as they typically take up all the space and focus from people searching! By figuring out which types of content in your specific niche display rich results, creating that type of content and building rich snippets into the relevant pages on your site, you can give yourself a massive edge over the majority of businesses that aren't focusing on this. So, to give an example of what a rich cards looks like in Google Search Engine: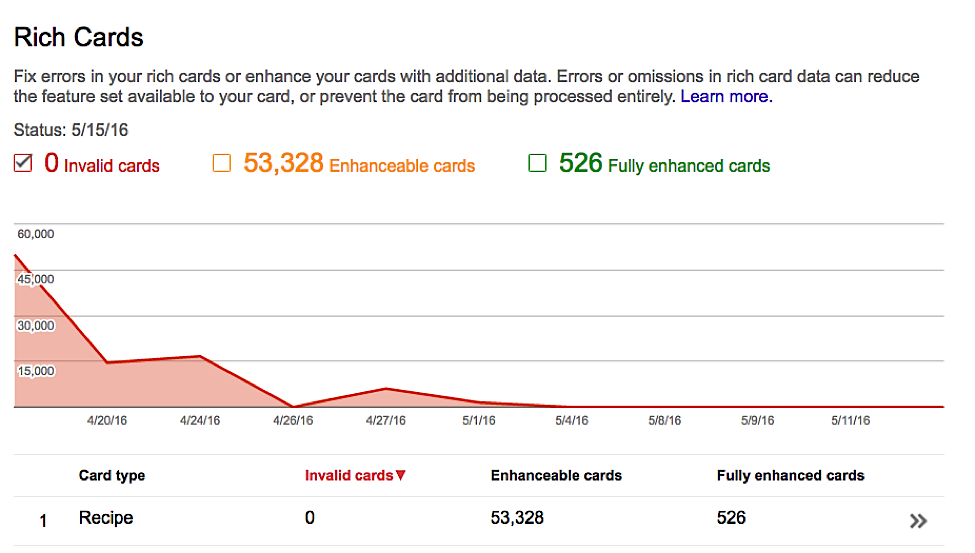 3. Optimize for Mobile, Always
Everything is moving towards mobile. If you are not mobile-first, you will soon become irrelevant. According to Moz, search engines look at such elements as site design, site structure, and page speed to make sure that mobile users have a positive experience on your site — and they factor that into their rankings. By going on the "Mobile Usability" tab under "Search Traffic," you can see a report of the problems that might be affecting your site in this regard https://www.singlegrain.com/wp-content/uploads/2016/09/10-Google-Search-Console-Hacks-to-Skyrocket-Your-SEO11.png Some of the problems that Google will show you are:
Flash usage. Many mobile browsers don't support flash content, so if your site uses flash, it may be penalized in SEO.
Viewport not configured. Your site's visitors come from a variety of places. Some have Macs, some have PCs, others are on mobile devices, and they're all using different browsers. This means that they have different screen sizes. By specifying a viewport using the meta viewport tag, your site will be able to tell the user's device how to adjust the page dimensions.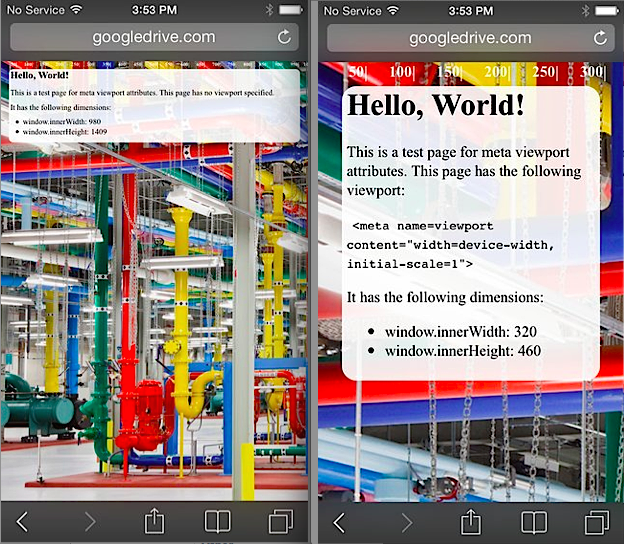 Small font size. Users should not have to pinch the screen to zoom in and read the content on your site. If you get this error, make sure to set your font sizes to scale properly within your specified viewport.
Touch elements too close. This error shows whether certain elements on your page are too close to each other. For instance, if you have buttons on your page that are right next to one another, it may negatively affect the user's experience as they're browsing your site. To counter this, make sure to size and space your buttons appropriately.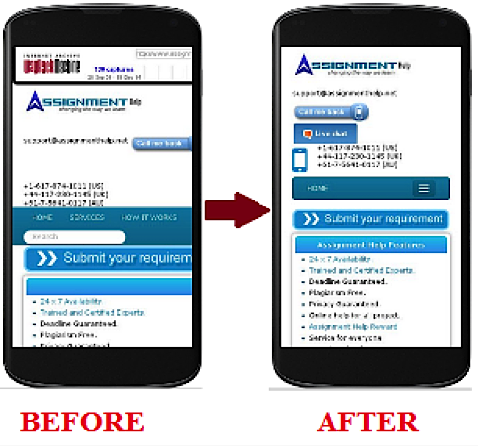 Spending time correcting your mobile-responsive website for SEO errors can have huge benefits. In fact, one company grew their smartphone traffic by 84% just by reducing the number of their mobile optimization errors via Google Search Console.  
4. Disavow Toxic Backlinks
If businesses can't rank high on Google, some of them resort to "negative SEO" tactics — meaning that they try to sabotage rankings of their competitors through a variety of tactics. They might try to hack your website, send you backlinks through spammy sites so that Google discredits your site, duplicate your content and share it on the web, or use other tactics that push you lower in the rankings. Not all links are seen positively by Google. In fact, backlinks from spammy sites can negatively impact your SEO. As your site starts to consistently rank high for relevant keywords in your niche, you'll be at greater risk for these types of attacks. In fact, CognitiveSEO got hit with a negative SEO attack and their rankings took a pretty significant hit:

In response to these types of attacks, Google added a "Disavow" tool in the Search Console. If there ever comes a time when your site is being attacked or has been attacked by thousands and thousands of low-quality links, you can use the tool to disavow those links — basically telling Google not to take them into account when assessing your site. For spotting these toxic backlinks, there are great tools like Link Detox or Kerboo to analyze the link risk for all the backlinks you're receiving to your site, and disavow any links that are suspect. This way, you can protect yourself against malicious attackers and preserve your site as a long-term asset.  
5. SSL & Other Security Issues
Security issues can heavily impact your traffic from search. Google has all kinds of alerts to keep unsafe sites from harming users' devices. For instance, visitors might see an error like the one below if your site has an SSL certificate error.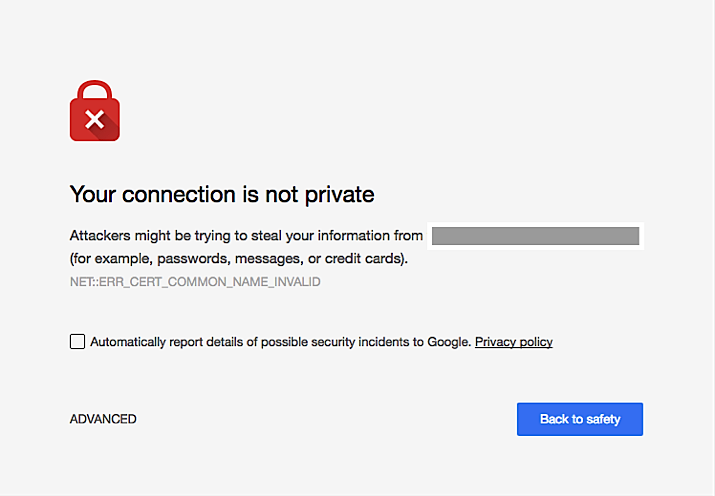 Warnings may also be displayed inline within search results, which can also impact click-through rates.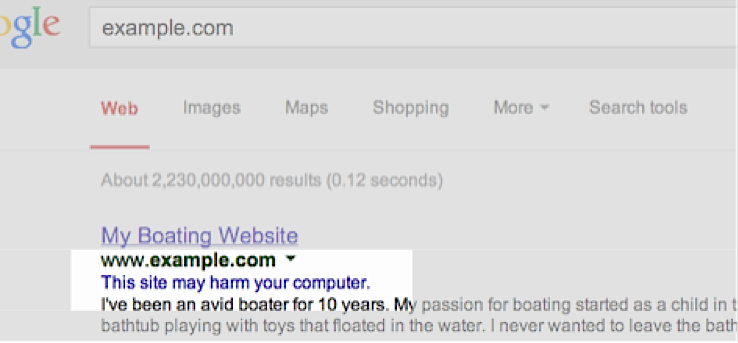 Red flags go up in the minds of users when they come across a site with a security error like no SSL certificate installed. For example, a site with no SSL may be impersonating a server that is different from the one that it's actually using. Users may be concerned that their passwords, credit card numbers, and other personal information will be at risk — and they won't click through. And this doesn't just harm click-through rates — it damages your long-term brand by losing the trust of potential leads. By clicking on the "security issues" link in Google Search Console, you can review any security problems that might be impacting your SEO rankings. Security is one of the biggest factors that impact your ranking, so it's well worth focusing on.   If you are considering using Google Ads to complement your SEO efforts, make sure to use Google Ads Keyword Planner tool and naturally make sure to get an overview of the different online advertising platforms including Google Ads, Bing Ads, Facebook Ads, Twitter Ads and Linkedin Ads.