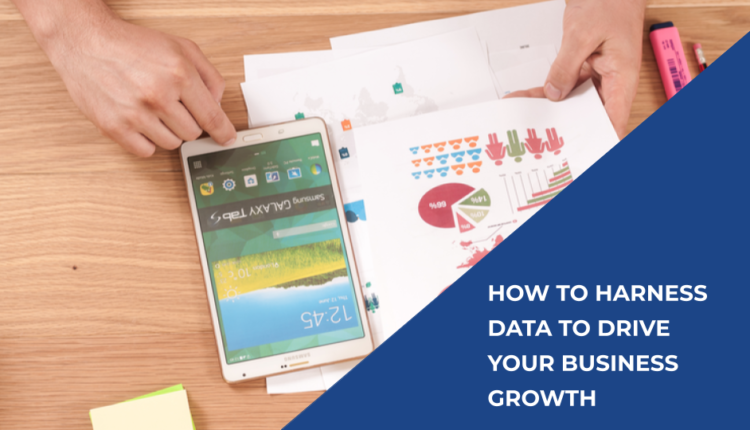 How To Harness Data To Drive Your Business Growth
Use your business data to keep ahead of the competition
"Growth is never by mere chance; it is the result of forces working together," James Cash Penney once famously said. Every business aims to grow, but we can only witness growth if a team is working tirelessly towards it. Some strategies can enhance business growth faster than others. One approach to successfully grow a digital business is through data harnessing and analytics. 
Use Data Experts Wisely
To analyze data successfully, it is necessary to work with data experts. Data professionals to rely on include data jockeys, who prepare the data to use for analysis; data scientists, who can identify suitable analytic methods to use when analyzing both complicated and straightforward data; and business consultants, who offer insight on the best analytical methods. Your data analytics investment will, however, be futile if you have not identified what you would like to achieve. Your goals should be ones that will help you make informed decisions concerning your business – for instance, identifying the category of your retailers or acquiring profile data for your purchasers.
Capturing, Tracking And Analytics
Harnessing data will only be beneficial if you capture the correct information. Do not rely on simple data collecting methods like video views, web visits, or email clicks. Instead, rely on more reliable mechanisms like search analysis, sentiment tracking, and click tracking. After capturing data, you should analyze it using reliable mechanisms. You can consult a data analysis specialist to assist you in identifying the most suitable method to use. You can use either a machine-learning or statistical method, as long as it is relevant to your business. Typical data analytical methods include propensity analysis, attribution analysis, and marketing mix modeling. The correct analytic approach will translate data into valuable insight, something that is noted by Tryane Analytics to drive digital transformation.
Come Up With Clear Directives And Practical Recommendations
After the analysis, your data will assist you in pinpointing the areas that require more attention. You will also be able to identify any inefficient practices in your business and streamline them. More importantly, the collected data will enable you to understand your clients or users better. Therefore, employ patterns that will help you communicate with them more effectively. Ultimately, you will leverage data to predict the outcome of your business.
Digital marketing is the most effective mechanism to expand your business. But for it to be successful, you have to understand what your clients like and who they are. You can acquire such information through data analysis. If you use it well, you will undisputedly grow your business.