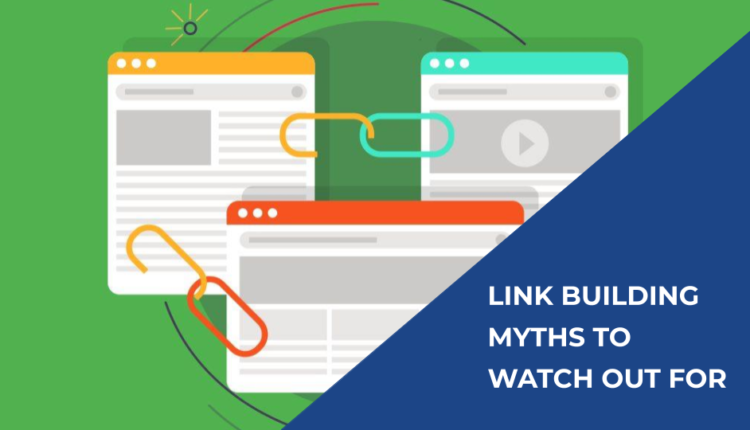 Link Building Myths To Watch Out For
Most Common Link Building Myths: True or False? And can link building affect your ranking? Jump in to find out.
Link building may not be rocket science, but neither is it a piece of bread. With hodgepodge backlinking, you may end up emergency landing on the waters at best or, at worst, sinking like the titanic in your efforts to rank high on Google!
With the time, effort, and energy it takes to contact high domain authority websites for links, create backlinks, monitor your website to ensure no broken links or spammy site has linked back, and fixing any broken links; failure is no option.
Backlinking blindly can cost an arm and leg, a miss-step, whether intentional or unintentional, and you risk being flagged down by Google and de-ranked. If you had made progress in SERPs, all your effort, time, and energy would be gone down the drain. Being de-ranked by Google could seriously impact your business if it is a high-traffic website and lose potential sales and traffic.
Apart from doing web analysis to monitor and control the backlinks you have acquired, it is also essential to be informed on the 'proper way' of link building. Unfortunately, the internet has become a grapevine of information on what counts or does not count when it comes to link building or what we refer to in this article as myths.
A decade ago, learning how to link building was all about ranking high on Google including black hat SEO. Today the reverse is true; you want the correct information to liberate you from being penalized by Google. Our article focuses on '17 Link Building Myths To Watch Out For And Can They Affect Your Ranking?' you never know when they could come in handy.
1. It Does Not Matter Where You Place Your Link On A Web Page
Back in the days, when the number of backlinks one had was king, it did not matter where one placed the links, right? All one needed was to have enough links to your webpage that you wanted to rank for on Google.
Today, it is not just content but relevant content that is king for your links to improve your web page rankings.
However, one can optimize the backlinks pointing from web pages with relevant content by placing them strategically on the web pages. That the links you deem most important should appear at the top instead of sprinkling them on the webpage.
Whereas some people believe link position on the page does not matter, another school of thought believes it does. For instance, having your links in the footer or sidebar compared to the top surely does make a difference. Whether link placement matters or not is debatable; however, link placement matters particularly for long articles and product pages.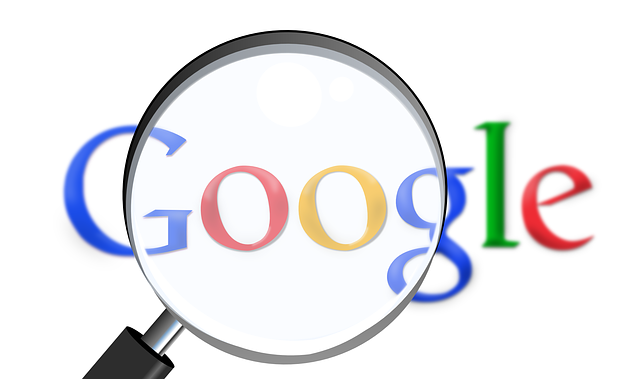 2. All Comments Section Backlinks Are Not Worth It
Backlinking is a time, effort, and energy-intensive effort, even some spending money to acquire backlinks. Most business owners looking to cut costs and receive overnight results, most people turned to commenting and then linking their web page for additional relevant content.
For instance, on Quora, Reddit, Medium, and other high domain websites, one could comment on posts that drive in a large number of users and make sure they included a link to their website page that dealt with the issue as well. This then proved to be a hit for those who wanted to boost their Google rankings, sadly not anymore if you have irrelevant content. But to dismiss the wholesale idea of comment section backlinks as being worthless is laughable!!!!
You are worse off having no links as opposed to having comment section links. Besides, imagine having to follow comment links from a high domain authority website, the opportunities in terms of traffic and brand awareness even if we all know it cannot get you to the first page of Google search engine!
3. It Is All Futile When It Comes To Outbound Links
You may be wondering what is the use of outbound links; do they make sense? Well, according to Google, they do make sense. When users have a great user experience, then everyone wins, right? Sweating to create your relevant content, then deliberately in the name of SEO letting your traffic to someone else's website(:,  particularly, if they do not come back to your website – further contributing to bounce rate.
Of course, like a bitter pill to swallow, one must admit- it is Google's interest at heart first and its users, then you come last…. However, before you come to a hasty conclusion, wait a minute, read on.
Suppose you have relevant content that is professionally researched and written. In that case, it is a matter of time before your efforts pay off. Besides, imagine the webmaster(s) of the sites with outbound links noticing traffic from your website and reciprocate with backlinks to your site as well. Outbound links may then turn out not to be as 'a futile effort' as some think!
4. One Can Not Have Backlinks For Products On Media Sites
Can one have backlinks for product pages from some high domain authority websites, particularly news sites?
For one, a company can make advertisements and pay for them. However, most have no links unless otherwise. Then, there are advertorials- content written to educate an audience on any given area, for instance, how to use a product. It is difficult or almost impossible to get a link from high domain media sites for free. Google stipulates that paid for advertorial backlinks should be labeled as no-follow.
However, if your content is relevant and what the news site needs, then chances are you could be lucky to get a backlink to your product pages without having to cough money…
This could drive traffic to your page, especially if you give an offer to the particular high-domain media site readers.
A boost in traffic to your site could also lead to improved rankings as well.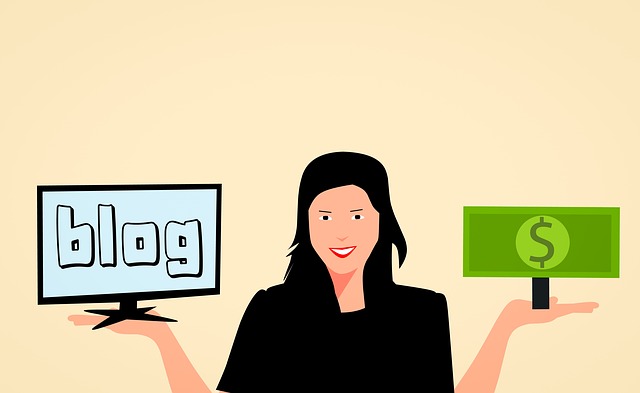 5. One Does Not Need Links To Rank Tops On Google
So, some people, scared by the idea of being penalized by Google, decided that link building is not worth it. Or that one does not need links.
Building links is a way of sharing relevant content with users to help them make informed decisions before, for instance, making purchases. Google then rewards those with excellent relevant content with a higher ranking on its SERPs.
Conversely, suppose you create irrelevant content and try making backlinks to or from it. In that case, you are likely to be penalized by Google for creating a bad user experience and misleading people. The days of creating backlinks to pages with irrelevant content to gain traffic by fooling users are already gone.
One can use other means to optimize their pages other than building backlinks, for instance, employing PPC. However, why spend your money and not be sure of returns when you can drive organic traffic to your website by boosting your position on SERPs using backlinks?
All you need is a good content strategy with relevant content to your niche. Backlinking will come naturally as breathing when others begin to backlink to your articles.
6. Guest Posting Is Now A Past Tense
Not long ago, the grapevine was ripe on the internet with word that Google had outlawed guest posting. This set the SEO fraternity echo chambers on fire. Later, a Google source tweeted that there was a misunderstanding on what had been said regarding guest blogging. That only guest posting that was not relevant and on spammy websites was an issue.
Since then, enthusiasm for guest posting went a notch down. As most people know, getting a backlink from high domain authority sites for nothing in return does not come easy, especially if your website is not well known and or has low domain authority.
However, guest posting on a high domain authority website turns out to be more valuable than one might think. For one, you get a backlink. With your author bio, create brand awareness for your products/services or website if you write your domain link. Guest posting is worth it if done the right way.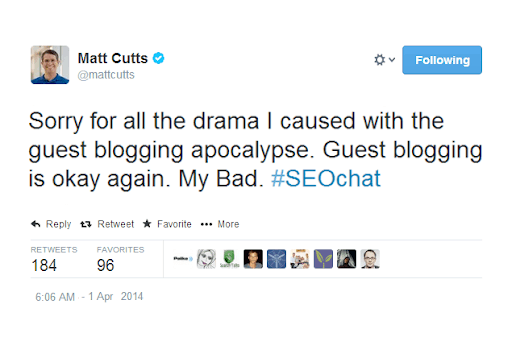 7. Can One Ask For A Link?
When creating links, one has internal and external links. Is having internal links enough so as not to bother with creating external links?
Backlinks, should one ask for them? With relevant content indeed, people are likely to notice your website. However, just creating content that is relevant and posting it takes time. If you are a business, you create content not just for its sake but also to create awareness of your brand's products. You also want to attract traffic to your website and generate leads.
This means optimizing your website with SEO is not an option since well-optimized pages tend to rank high on SERPs. If you are your web pages ranked high on SERPs, you could have clicks and traffic streaming to your website to help achieve your goals.
One of SEO is through building links, and if SEO is vital to achieving your goals, why would you not want to ask for a link? Links from high domain websites are valuable and could help drive traffic to your website. Even links from websites that may not be high domain authority but have a higher domain than yours are still valuable and easier to get a link from, for starters):
The view that one should not even ask for a link is exaggerated even though understandable if one is trying to shield themselves from being penalized by Google for making wrong moves when it comes to link building.
8. That All Backlinks Are Equal
It could be true a decade ago, but not today. One could purchase links and stuff their webpages, and they could shoot up in rankings to the top, but things are not so anymore.
Why? Some people knew backlinks correlated with how Google ranked pages. When a web page had more backlinks, it had a higher chance of getting a top position than few backlinks. Web admins or individuals who had this information then resulted in backhand tactics such as buying links, stuffing their webpages, and boosting rankings.
So, quantity over quality became the norm. In that way, it did not matter- 'all links became equal'. Soon enough, the websites at the top had irrelevant content at best or were spammy at worst. Google's reputation was at stake.
The public was reporting an awful user experience. Google cracked the whip on these unscrupulous webmasters, SEO agencies, and individuals with the introduction of a new algorithm. Overnight many webpages rankings tumbled.
Today, it is not quantity in backlinks that matters, but quality-better put relevant content!
Two to three backlinks from a high Domain Authority (DA) website can improve your rankings instead of as many as ten links from a shady source. In this scenario, it has become clear that 'all backlinks are not equal.'
9. You Should Send Link Building Emails At Specific Times Of The Day
This is not directly touching on creating a link but the process of going about it. When one should send an email requesting to swap links or create link-building content for a high-domain media like a newspaper site, the debate is about when one should send an email.
One would think to write an email and send it to a web admin, editor, or whoever in charge would be as easy as ABC, but that is not the case. The email with details of you asking for a link in exchange you're your content should be ideally sent in the morning, right? It happens that different news media have other routines.
So, it is not just necessarily in the morning that one should send an email to connect with those in charge of publishing content. It is then wise to call and first establish contact with the person in charge and ask for the appropriate time to send an email asking for an opportunity to give relevant content in exchange for a link.
10. Automatic Link Building Will Make Your Work Easy
As they say, easy come, easy go, so it seems with automatic link building. Considering the time and effort one must spend creating backlinks, the idea of having enough links for cash in a twinkle of an eye may seem amazing.
The truth is that such links are auto-generated. Besides, the content linked may be of low quality and from a spammy website.
With the bots being used in most of the autogenerated content, the results may be short-lived. Also, the automatic way of building links may not put your pages on the top of Google ranking (:
11. Permanent Backlinks Are 'Permanent'
Everyone wants to secure permanent links-you may get a webmaster finally accepting your request and granting you a 'permanent link'. Soon you may think you have enough links to get a break…. Please think twice before sitting on our laurels…
What if something happened to those you backlinked from? For instance, a server burning. Or the very post backlinking to your website is removed for one reason or another…. Or the website closing? You would end up with broken links, right? What good are broken links? Are you still thinking of 'permanent backlinks'? As such permanent backlinks are a myth in a way …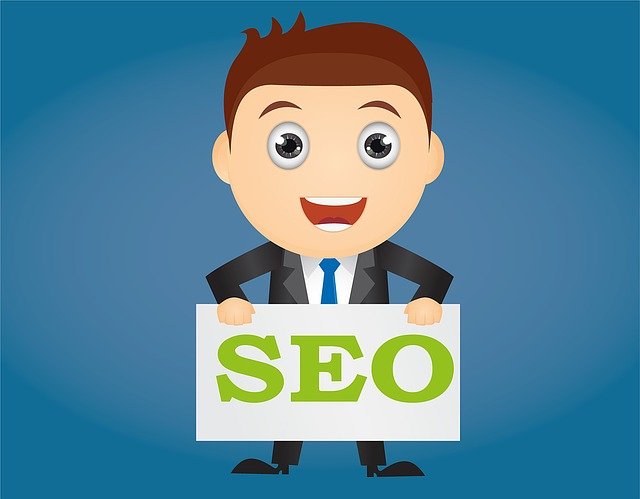 12. More Backlinks And Less Content Is Okay
Today we see web pages with lots of links and scattered content here and there, juxtaposed with lots of images and videos. True, the pages may look cool, what with the images and videos to attract visitors to your page and keep them going. However, it does no good for SEO optimization, meaning that with poorly optimized pages, there is no improvement in SERPs ranking.
First, when it comes to text to code ratio, you may suffer less content on your page. Also, when Google declared less is more with relevant content, it does not mean less content stuffed with links.
The truth is that it is relevant professionally written content that will attract more traffic to your website instead of links. Also, even if visitors do come to your page because of the links, only to discover that the information is missing or scarce, they are likely to hit the return button and contribute to your page bounce rate. High bounce rate, in turn with lead to Google, lowering your rank position in the SERPS. Besides, even with the images and video links, your page's load speed may be impacted negatively. As we know, loading speed is a factor when it comes to Google ranking.
There you have it; having less content and more links may not improve your ranking and could end up having a reverse effect.
13. High Domain Media Websites Can Not Give Do-Follow Links
You might be wondering if you could have a backlink from a high domain media site relevant to your niche. News-making rounds on the internet are that most media will only give you a no-follow link; is that true or just a myth?
You see, as it is, no-follow links tell Google spiders while indexing the webpages to ignore that webpage. Is it worth the effort to create relevant content and publish it on some big media website only to receive no link at all or, at best, a no-follow link?
Suppose you wanted to improve your webpage ranking. In that case, having a no-follow link is like having a toothless barking dog. However, if you're going to create awareness for your brand and drive traffic to your site, then, whether a no-follow or do-follow link, all that matters is that you get the backlink.
So, whether the high domain authority media sites give only no-follow links, check with their policy from the webmaster before committing yourself to avoid disappointment. It all depends on your relationship and agreement with the media site in question.
Also, remember that the big media sites must benefit in one way if they are to give you a link. Make sure your content is relevant and beneficial to the audience and in the same niche as the media site. Keep in mind that most high domain authorities will not bother to have backlinks with low domain sites.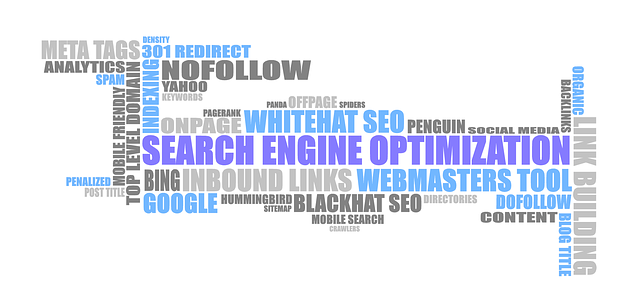 14. No-Follow Links Do Not Pass Down Juice
No-Follow links instruct the page crawlers to ignore the link during the ranking process. As a webmaster or individual doing link building of what good is having no-follow links then?  Especially when you know, no-follow links will never be ranked by Google no matter how much money, time, and effort spent, right?
One may easily then conclude that no juice comes from no-follow links. And you would be, right? However, there is a much more significant advantage of no-follow links that even surpasses being ranked by Google. The reason why you are conducting SEO or optimizing our pages with backlinks or links. You want to drive lots of traffic to your pages, create brand awareness, generate and convert leads and bring in sales at the end of the day.
You may not rank on page one on Google, but landing a client is worth all the effort, whether it is a no-follow or do-follow link): The most important thing is to have a backlink from a high domain authority even if it is a no-follow link. Besides, who knows, you might get a do-follow link today, and for some reason, the owner decides to change it into a no-follow link!
So, to state that no juice comes from no-follow links is to be misinformed to some extent, what with the advantages generated like driving direct traffic to our website from a high domain authority.
And since traffic is one of the ranking factors by Google, you still win with the new users as traffic from no-follow links from high domain authority sites will still flow like juice to your website:)
15. Content relevance Is Not King
Link building task at the end of the day is not easy, particularly when you have content, but the available sites that seem to have no qualms with publishing your content for you to get a backlink are not in your niche.
So, should you go ahead and publish the content on a site that is not in your niche and get the backlink or stay without a backlink?
Some years ago, the word on peoples' mouths was 'content is king', which was attributed to Bill Gates. Today, as Google would have it, it is not just content that is king, but the term seems to have been readjusted to embrace the word relevance for the SEO world.
So now, your links should be backed by relevant content. Besides, as John Mueller of Google has been quoted stating that one high-quality, appropriate link was better than hundreds of irrelevant content links from low domain authority sites.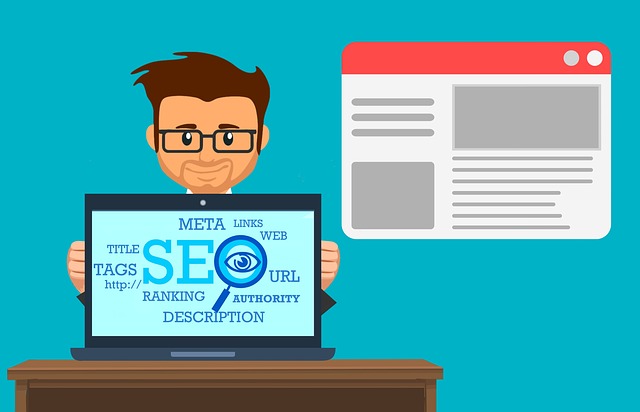 16. The Fastest Way To Attain Organic Results Are Through Paid Search
Some people believe that paid search results may bring about high organic search results faster. However, to an extent, there is a tremendous difference between PPC (pay per click) and organic results. With organic search results, no money is involved. While with pay per click, it is sponsored links, and they depend on how much you pay per click, with competitive keywords fetching more per click compared to less competitive keywords.
So, by looking at the competitive keywords, one can determine the appropriate keywords for their articles while promoting brand awareness, products, or services.
However, PPC results are categorized separately from SERPs. Most often, PPC sponsored links always appear above SERP results for a given keyword. The distinction in displayed results in PPC sponsored links and organic search results shows that PPC sponsored links do not positively affect the organic results.
17. Wikipedia Links Are Still Valid and Powerful
In its heydays, Wikipedia was a go-to for getting fast backlinks. This might not be the case today. Some people misused it to write half-baked, inaccurate articles/posts with the sole aim of gaining backlinks. Soon this became an issue with Google that started penalizing those caught in the harmful practice. Besides, you know, one can edit an article. There is a risk of inaccurate information that could lead to a bad user experience. Page user experience is one of the significant Google ranking factors come May 2021…. You do not want your webpage de-ranked for inaccurate information or 'dubious link'.
On a positive note, if you create relevant professionally researched articles to help the public, one should not issue backlinking.
When you weigh the benefits and cons of Wikipedia links being valid and powerful, the risks outweigh the cons, or what do you think? Better safe than sorry!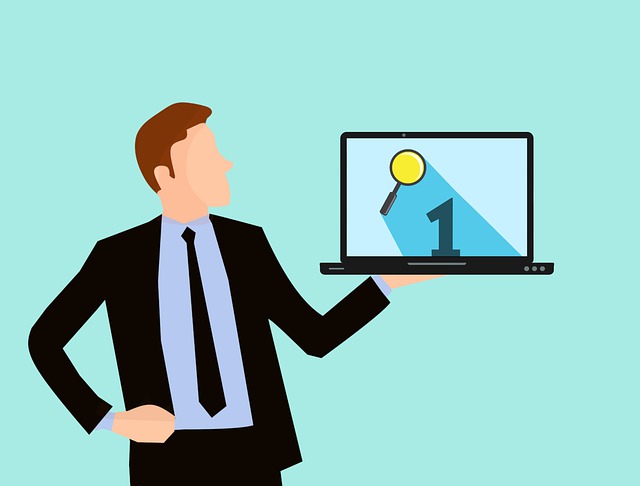 Conclusion
Myths abound when it comes to building links among SEO professionals. The most important thing is to know the reason why you are link building. Is it to improve your search rankings on Google? If so, be prepared to put in the time, effort, and perhaps money for those who cannot do it alone. Know that the results will vary depending on your approaches in link building.
Do not be fooled by scammers who can make you rank number one on Google SERPs in a day or even a week. Most of them employ black hat SEO, a no-no, and will get Google to penalize your site sooner or later.
Also, others who promise an improvement in your rankings use autogenerated links that are not permanent in the long term. With autogenerated links, you may see improvement in ranking but soon, there will be a steep deep in your rankings again.
We hope the information in our article '17 Link Building Myths To Watch Out For And Can They Affect Your Ranking?'' has helped demystify some of the myths associated with link-building. You are now enlightened and able to make better choices when it comes to conducting SEO through backlinks and links in general. Remember, to be forewarned is to be better armed!