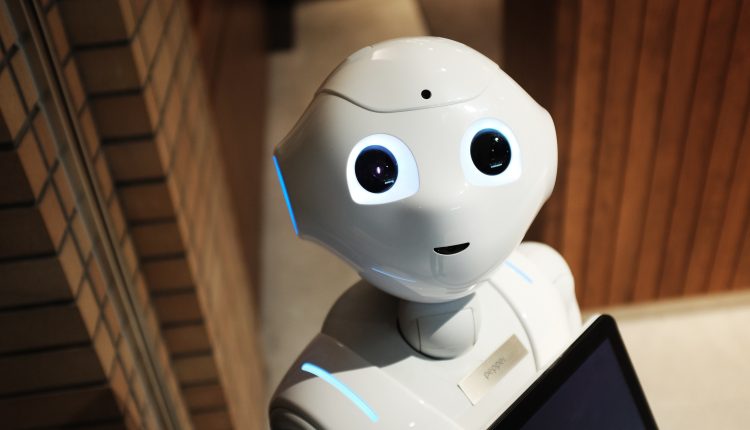 Train a Robot to Scrape Websites in Two Minutes Without Any Coding
Web scraping is when a computer program extracts data from the output generated from another program. It is a process of extracting valuable information from a website. With so much online information, web scraping has become essential for learning about your business.
You can utilize this brilliant technique to extract information from target websites. The extracted data can be saved in a spreadsheet or a local system file. Also, use it for data integration, monitoring, in-depth research, opportunities, automation, information on competitors, and more.
Web Scraping Advantages
Automated scraping will get you fast and precise results. It is more accurate than human data collection, so the results are more reliable. It saves time and cost and helps you become less dependent on the human workforce. Plus, it gives you access to high-quality data through scraping APIs.
All of these factors can help you get a time-to-market advantage over competitors. However, building a web scraper you can integrate with other tools can take a lot of time, even if you know how to code. So, if you want an easy way to integrate a web scraper in just two minutes, Browse AI is the answer to your problems.
Browse AI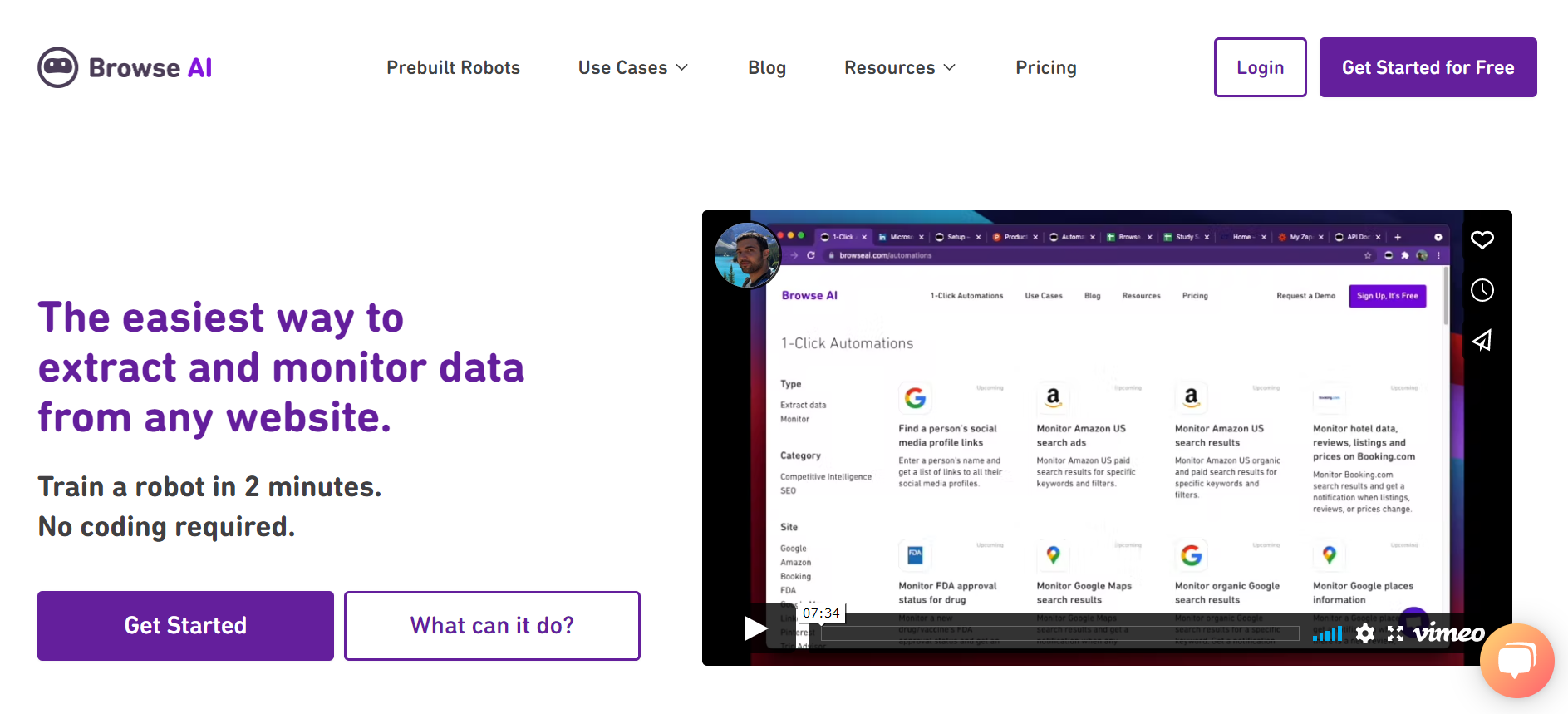 Browse AI is a no-code, cloud-based web automation software that can extract and monitor structured data from any site, trusted by Adobe, Zapier, Amazon, Salesforce, and many more. Making web data extraction as simple and fast as possible is the primary goal of this software.
It can extract data from any website in a self-filling spreadsheet form, extract data on a schedule, browse prebuilt robots, and more. Also, it can automatically detect data patterns, let you label, and select the information you need.
Furthermore, this tool can generate hundreds of selectors for each element to adapt automatically to website changes. It can do all that and more while running in the background. With its help, you can train a robot to extract structured data and interact with any website by recording user activity.
Live data will automatically update when you configure any robot to monitor the extracted data for changes. You can also use the same robot to monitor many pages on a site with a similar layout. Just adjust input parameters for each monitor.
You can set up e-mail alerts in case your robot detects a change this way. Nothing will go unnoticed. Browse AI also lets you monitor data on any website, and it's very simple to extract a list of items and detail pages. For this, you can train one robot to extract all links and a second one to extract information from the links.

The bulk run feature can run up to 1000 tasks simultaneously, so you can scrape many pages without doing any work. To do that, use Zapier and Pabbly Connect integrations or upload CSV with all input parameters. You can also use the bulk run API endpoint by coding and turning any website into an API and running tasks on a schedule or manually.
Moreover, with the webhook and REST API integrations, you can easily automate almost any programming feature on Browse AI. When a task is finished, you can transfer extracted data to many other tools and CRMs.
Finally, Browse AI offers native integrations for Airtable and Google Sheets. This way, you can get more done by using your favorite spreadsheet, and you can use integrations to retrieve extracted data, run tasks, and turn any website into an API.
Final Words
Web scraping is crucial in finding opportunities for innovation and improvement and extracting valuable information. It offers many advantages and can be used in all fields.
You don't want to miss out on that just because you don't have time or coding knowledge. So, if you want 1st class help, Browse AI will help you scrape websites in two minutes without any coding.
It is a must-have that helps you extract data from any website and save time and money. The tool is simple to use and has an impressive and responsive support team. With Browse AI, focus on the creative side of work and watch your business grow.