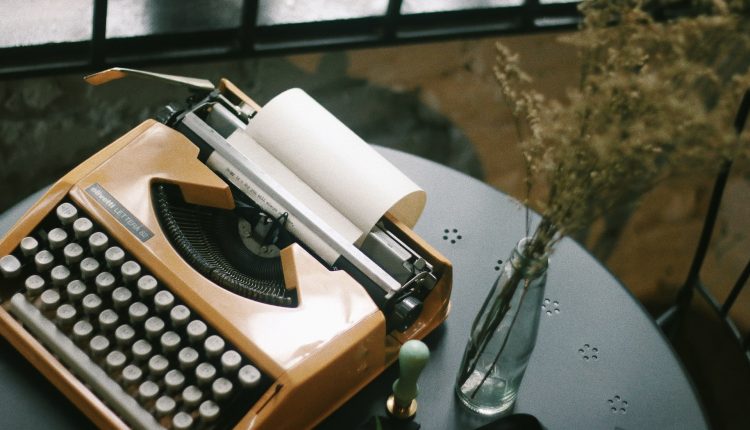 WordPress Plugins for Authors: Our Picks for Fresh Content and Beautiful Website
Writing original content and managing a WordPress site can be challenging. Besides taking care of the text, an author should consider how the text is presented and find the path to the readers.
Thankfully, many plugins can ease the work and help with website performance. This text will present some of the most needed and popular for WordPress.
1. Simple Author Box Pro

Simple Author Box Pro is one of the first plugins to add to your WordPress site. It makes your article presentation more professional and stylized. Simple Author Box Pro is a plugin with a very easy and simple installation process and a straightforward dashboard to customize the default settings. It displays a responsive author box properly adjusted to all display screens.
Through this plugin, the user controls which information is shown under the article in the author box. Depending on the user's selection, an author box of this plugin can contain biography details about the author, contact, links to social media accounts, profile images, and a list of previously written articles.
The user can change font size and family, text colors, background image or colors, or CSS code for a unique presentation. Also, the user can decide about the style applied to the box. In addition, this plugin has an interesting feature called Guest Authors.
If other authors contribute to the website, this plugin allows to show information about them, represent their previous work, and give credit to them under the article. Simple Author Box Pro also gives a professional touch to the website and makes a stronger personal bond between the author and readers.
The readers can get familiar with the author's offsite and follow the future work. Finally, Simple Author Box Pro can integrate and support many other apps and connections with social media accounts.
2. Jetpack – WP Security, Backup, Speed & Growth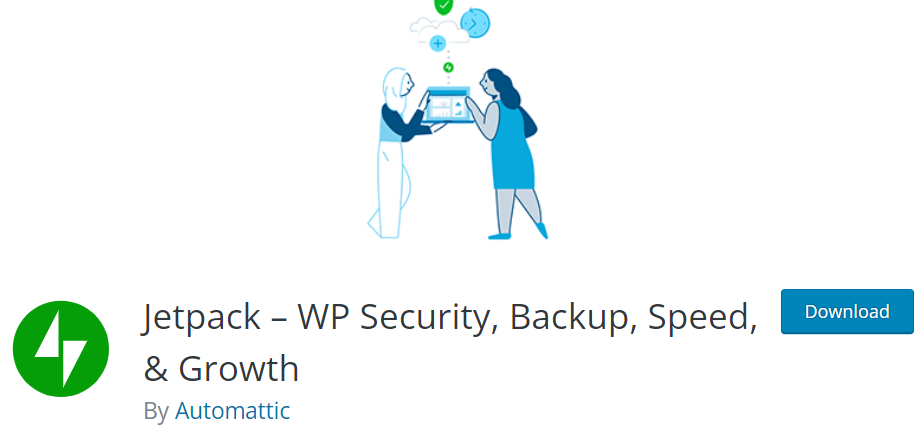 Jetpack is another very useful plugin containing many important features. Security is one of the must-haves online, and this plugin offers you just that. It does the backup of the site automatically with easy restores, protects against spam, blocks any spam comments, and scans to detect any malware on the website.
It also tracks any change on the site and offers features of debugging and troubleshooting if needed. In addition, Jetpack affects and improves the performance of the site, optimizing the content for faster load depending on the user experience.
Plus, it watches users scrolling in real-time and loads images and media when visitors get there, preventing stops and slow unreadable website displays. Finally, Jetpack can help analyze visits, which is great for deciding future changes and integrating with many popular platforms and applications for better performance.
3. Yoast SEO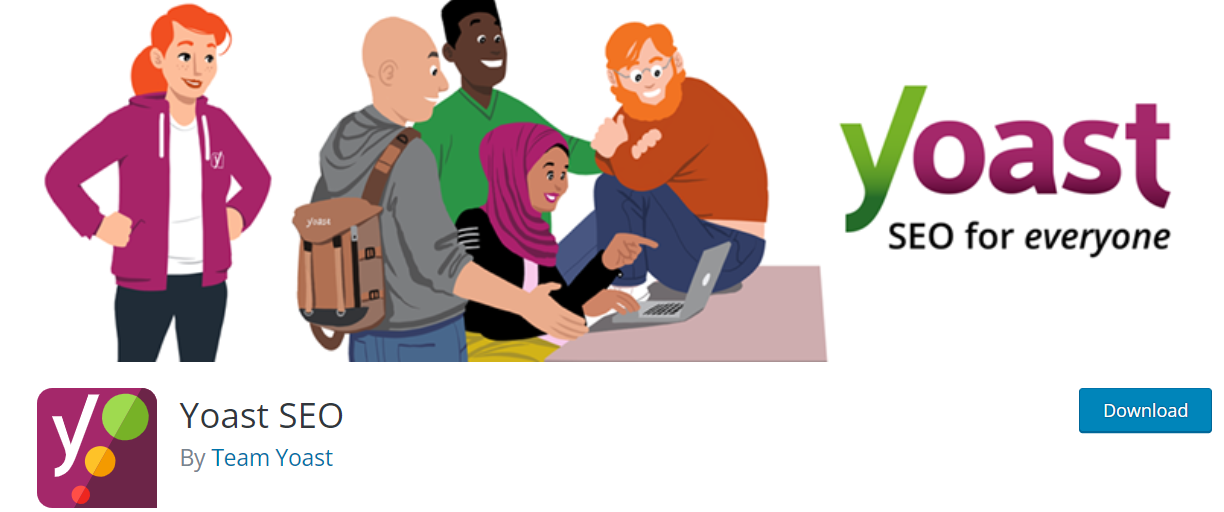 Yoast SEO is a plugin that has very important features for your website. Every author wants to be read and easily found, so its website should be pushed for a higher ranking on search engines.
This plugin helps optimize pages, automatically generating important meta tags and URLs, all needed for better site performance. Yoast is number one for SEO, with over 5 million installs, so further explanation is unnecessary.
4. Strive Content Calendar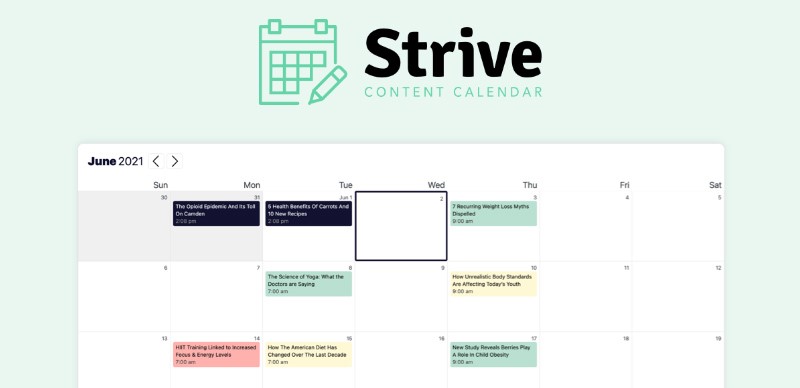 Strive Content Calendar is a great plugin for managing your articles' time to go online. Its vivid content calendar helps with tracking content. It is easily added to the WordPress dashboard and makes tracking WordPress posts easier.
Strive has a great feature of scheduling and editing the uploading content. Every post can have different statuses depending on the writing process. Also, while writing posts, each can be split into tasks and managed through the feature of a checklist in this Calendar.
Here, you can also manage your previous articles, revisions, track drafts, and future published work. Finally, it is very useful for controlling your WordPress website's content without the need for external platforms or software.
5. Envira Gallery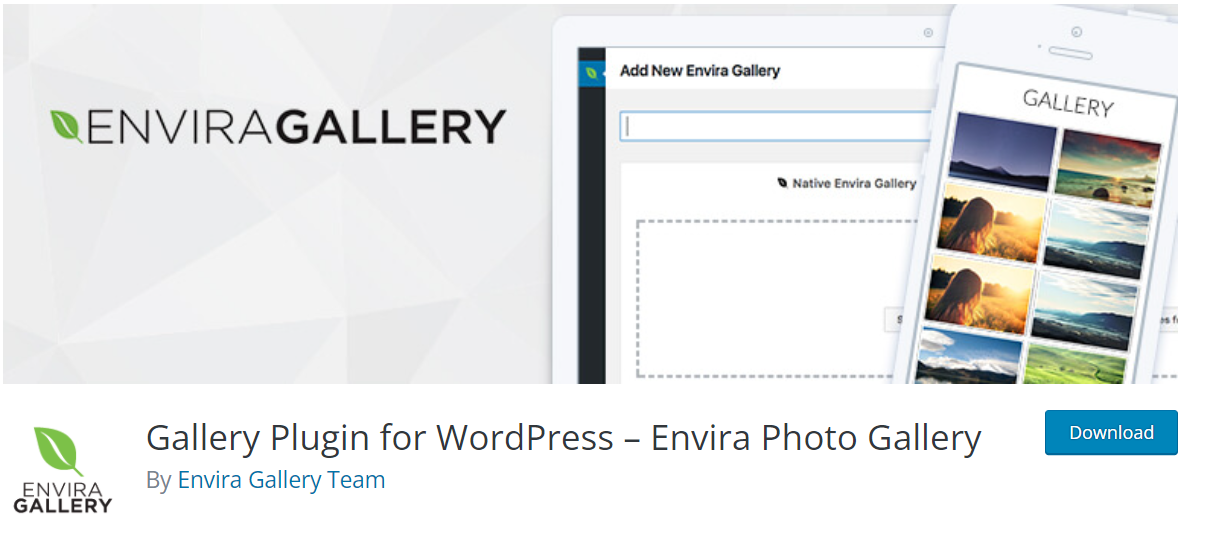 Envira Gallery is one of the best WordPress plugins for adding galleries to your WordPress site. Even though you can manually add media and create galleries without any plugin, it can be very slow and limited. Also, it can lack very important and useful functionalities for your website.
With Envira Gallery, you can easily build responsive galleries containing numerous photos and videos. They are properly visible on all devices and can be opened in custom lightboxes or slideshows. This plugin's main advantage is the speed since it uses an asynchronously loading.
It guarantees that all images will be shown correctly and fast, which helps your website's ranking. Plus, the simple user interface is an encouraging sign to include Envira Gallery in your website.
Conclusion
Content is the most important part of the website, but it needs a push for better performance. Many different plugins can extend the website's functionality.
With mentioned plugins, we covered different features that could help your website. The Simple Author Box Pro plugin offers more of them. With its functionality, it can eventually improve the website's look, traffic, and performance, making it a must-have plugin.