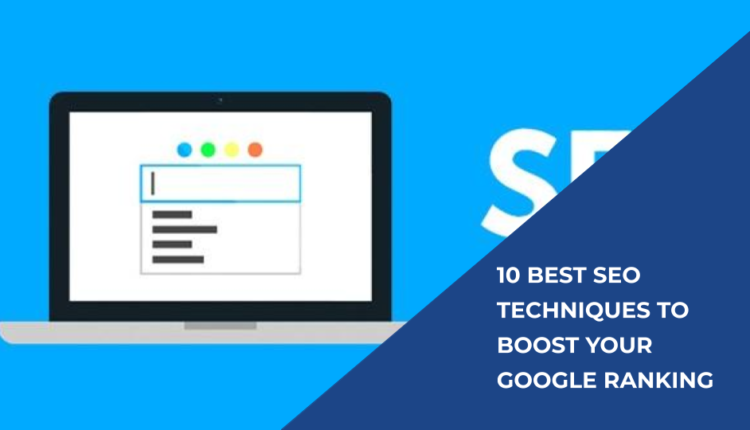 10 Best SEO Techniques To Boost Your Google Ranking
A list of the 10 best SEO techniques to boost your Google ranking
If you are a content creator, your wish is to reach as many people as possible. But with the large amounts of digital platforms competing for the top spot, sometimes it can feel impossible to secure the first place on the Google Search Engine Response Page. Luckily for you, we gathered 10 best SEO techniques that are established strategies to bring you some concrete results. This article will also help those who are seeking ideas for their new upcoming projects.
So, let's dive in!
1. Work on your content
Having interesting content is essential. How often do you work on your content? If you don't focus on your content you might not go far with the high SEO ranking. In order to increase the traffic to your website and your popularity as a brand, you should offer something interesting to keep your visitors coming back. 
Your content has to be recent and relevant, and also focused on quality. If you have that your chances of hitting top rankings would significantly increase too. So how to make your posts easier to read and understand? Check some formatting tips on how to increase the readability of your content: 
Write quality content – although formatting matters, the most important thing to have awesome content is to write about interesting ideas, have the right approach to delivering, and error-free grammar and spelling.
Shorter paragraphs – a great tip would be to limit each paragraph to 3-4 sentences. You can use one-sentence paragraphs if needed but use them fairly or your posts will start looking like a grocery list. A paragraph's purpose is to present related sentences that support one main idea, so if you decide to split into paragraphs your idea will be easily readable.
Mixed sentence lengths – generally, having long sentences are hard to follow on a computer or a mobile device, so make sure you mixed them with shorter sentences. Here is an example of good sentence structure: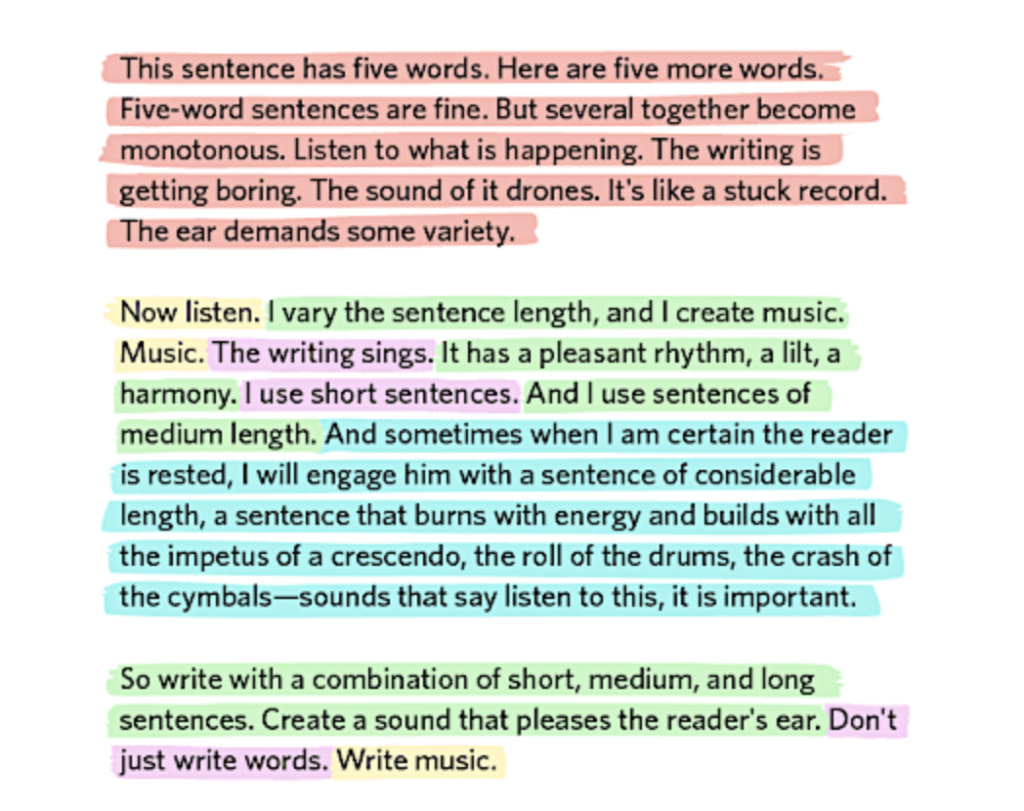 Bullet points – when you have to present a lot of data, make sure to write it with bullet points to make it easier to read. 
2. Work on your images
By optimizing the images for your website, you have a chance to improve your Google rankings. Focus on factors such as file size and format. Huge images tend to slow your page loading time, therefore try to resize and compress them to optimize them. 
Another idea would be to use your images to sneak in some keywords in the title of your image or add them in the caption or description. Most articles should have different images or screenshots included to visualize the points or numbers or steps you are presenting. The more complicated the idea, the more images it should include. 
3. Work on speed
It is a sure guarantee that your audience will love your website more if you improve the speed of your website. The less loading and searching time your website has, the better the chances of users to stay and browse in your website. Another motivation to fix your loading speed would be that Google recognizes when websites experience good speed and this is considered a good SEO and digital marketing technique for improving traffic. 
Google has launched a few SEO tools to help improve site speed, such as: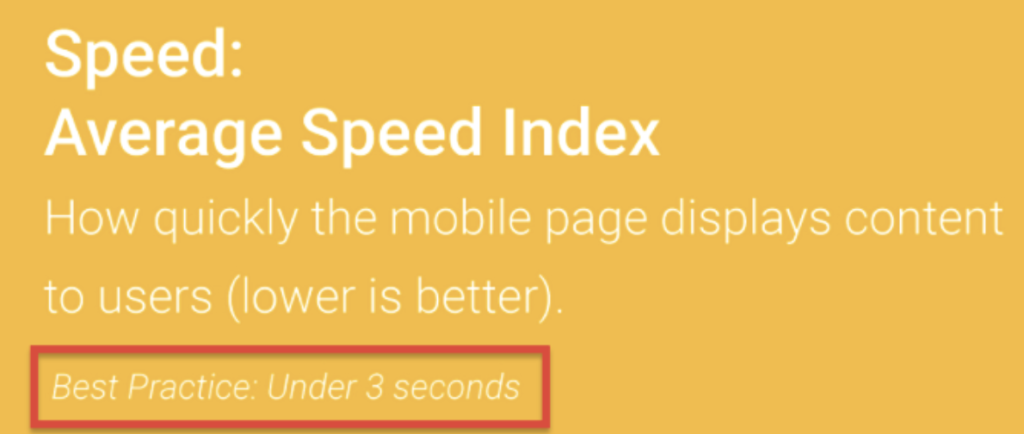 What happens if your site takes more than 3 seconds to load?

Boosting page speed can improve organic performance and also it can increase conversions. One survey found that nearly 70% of consumers said that page speed affects how willing they are to buy from a website.
Here are some ideas you can use to boost page speed for better rankings and more conversions. But note that for some of them you might need an SEO developer or an SEO company.
Delete unnecessary code on your page

Defer JavaScript loading

Reduce server response time

Choose the right hosting option for your needs

Enable browser caching

Enable compression

Compress images to cut down page size by 30-40%
4. Work on building and optimizing local landing pages
One of the common ways to search terms people use when they are looking for local services would look something like this: 
'

SEO services in Berlin', 

'Best hairdresser in London, UK',

'Where to buy creme fraiche in New York'
A way to make sure that people can find your content is by actively targeting those keywords on your website and especially on the landing page. Check how it usually looks at the organic results being shown for specific local keywords: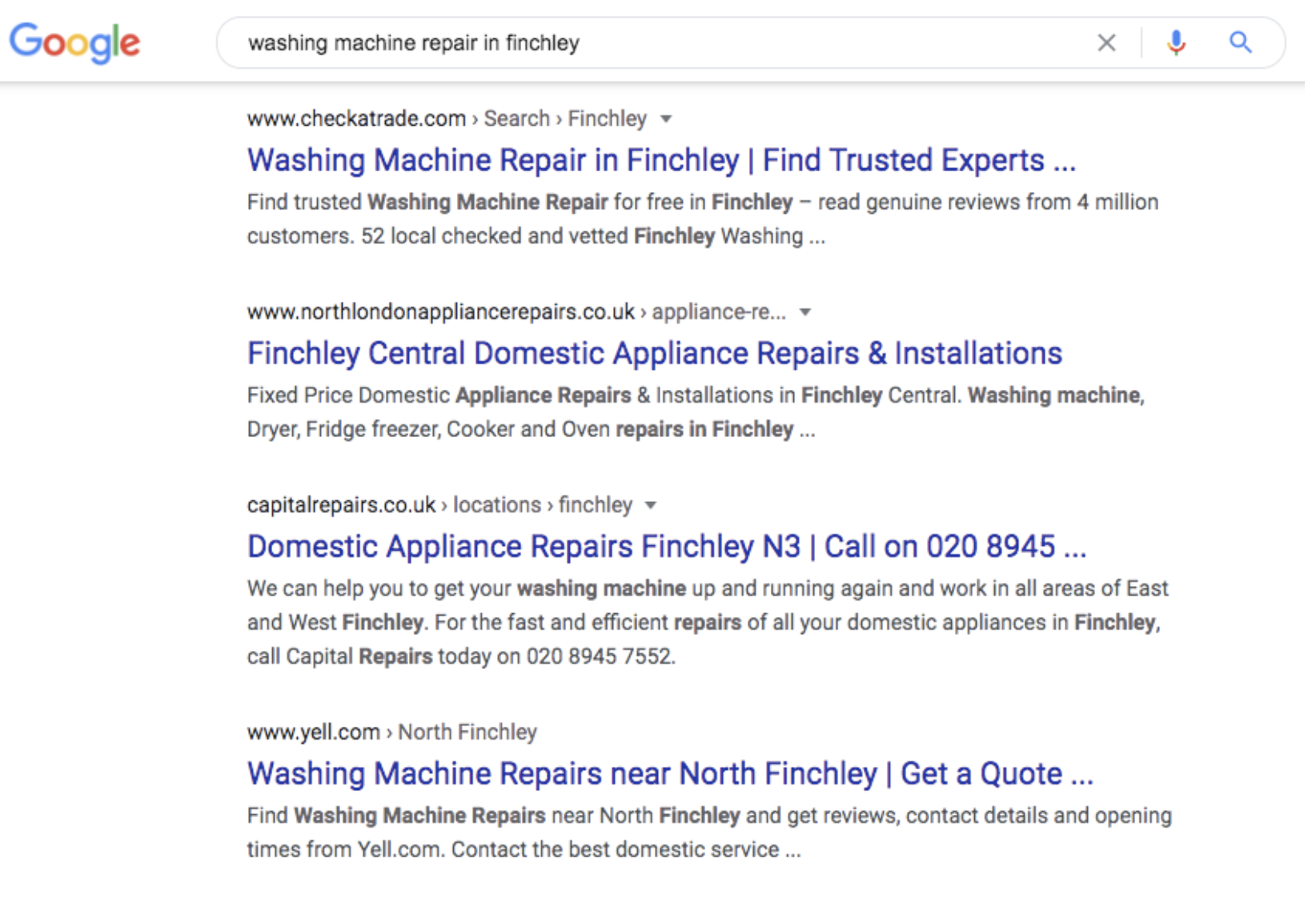 Check how all of these searches are on local landing pages for the Finchley area, rather than only a homepage or the usual "washing machine repair" search without being specific.
When you are creating your own website, start by targeting local searchers who're ready to visit your site by: 
Adding keyword research to find local keywords related to your product or the service you provide.
Making a new page on your website and optimizing it for local keywords. This also includes being specific in your meta title, meta description, page title, heading tags, image alt text, and on-site content.

Meta tags

are one of the ideas that you just can't ignore. It might be common knowledge but make sure to pack your meta tags with short, descriptive, and unique content and power keywords. 

Another idea would be to build links from local listings to that page to intensify location-based keyword rankings (an example would be if you're making a landing page for Stockholm, build links from Stockholm-based directories to the landing page's URL). 
5. Work on keywords
Speaking of keywords, make sure you include some of these bad boys too. They play a major part in this equation, therefore try to include them in your header tags and image captions. They should match naturally into sentences. By using AdWords you can also check what keywords your competitors use in order to promote their products. You could therefore use similar keywords in your next SEO strategy. 
Long-tail keywords have a particular role in voice searches so they need content that targets them on your website.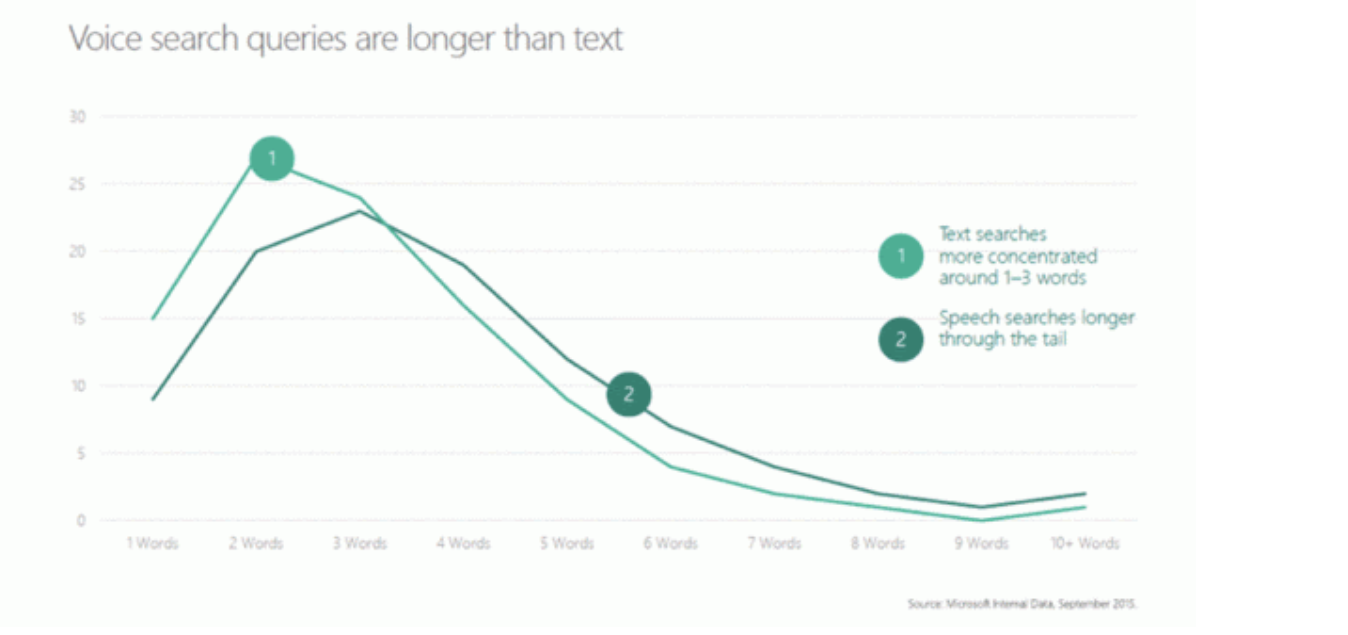 Use this process: 
Identify one long-tail keyword by checking online

guides

. 

Find lots of keywords related to your topic.

Write a long, comprehensive post that incorporates the related keywords throughout it. Your goal should also be to create content that is significantly better than the content currently ranking for your specific keywords. 

Format your content by including questions where it will seem appropriate. This helps with both ranking and Voice Search Optimization.
6. Work on broken links
Even if you are using authority websites for hyperlinks, you might experience some broken links which would be devastating for your SEO ranking. One tool to use to search for broken links would be Dead link checker, which helps you to check your entire website, and every time your link is broken you'd be notified right away so you can replace it. 

Redirecting broken pages to working new URL's will help you boost user experience, while also including link equity those pages were crossing. 
7. Work on smartphones
It is estimated that more than 60% of web traffic is coming from mobiles and over 50% of users are able to find a new company or product while looking at their smartphones. The fact that it is rising so fast is that it actually overtakes computers and laptop devices.
Since Mobile-First has been the norm for Google indexing for quite a while, this is a bit concerning. The idea is that Google's bot will automatically crawl your mobile version of the website. If they can't find one, they will mark pages as unresponsive or even skip indexing them. So make sure you optimize your website so it works with mobile users as well.
8. Work on A/B testing
Around 17% of digital marketers use A/B testing for landing pages. It is time to change that and turn it into an essential thing that would bring more revenues. 
8.1. Optimizely
An experimentation platform called 'Optimizely' uses A/B testing which is a scientific, data-driven way to test your website for maximum usability and engagement. In A/B testing, there are multiple versions of a web page that are randomly shown to users, compared against a control page, and then analyzed for effect. 
One of the biggest advantages of a proper A/B testing process is that marketers can check how the tiniest changes can bring a positive impact such as: 
Moving the "buy" button from right to left

Ability to change button colors from red to green

Switching headline text from "download now" to "get your free e-book".
Many A/B tests can have surprisingly good results. An example would be Empire Flippers which tested and then changed the phrase on their CTA button on one of their forms, which resulted in a 33.10% increase in conversions.
The old CTA ("Join us!"):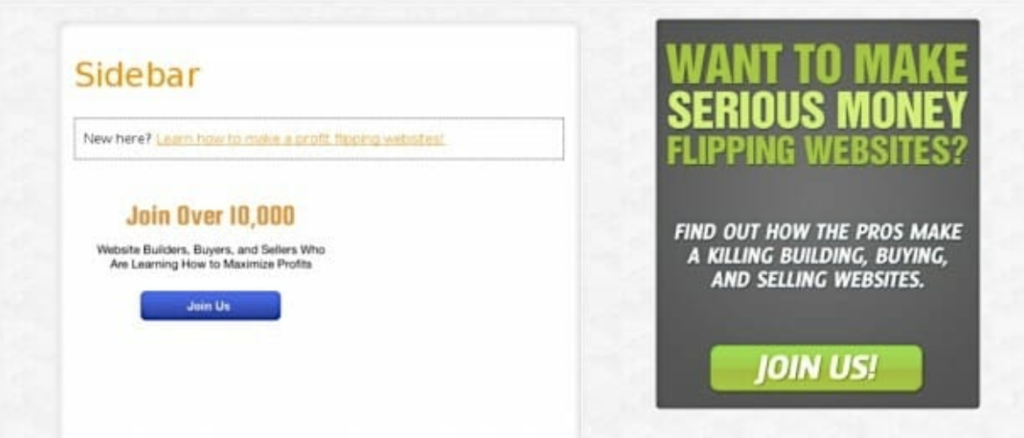 And the new CTA ("Make Money Flipping Websites"):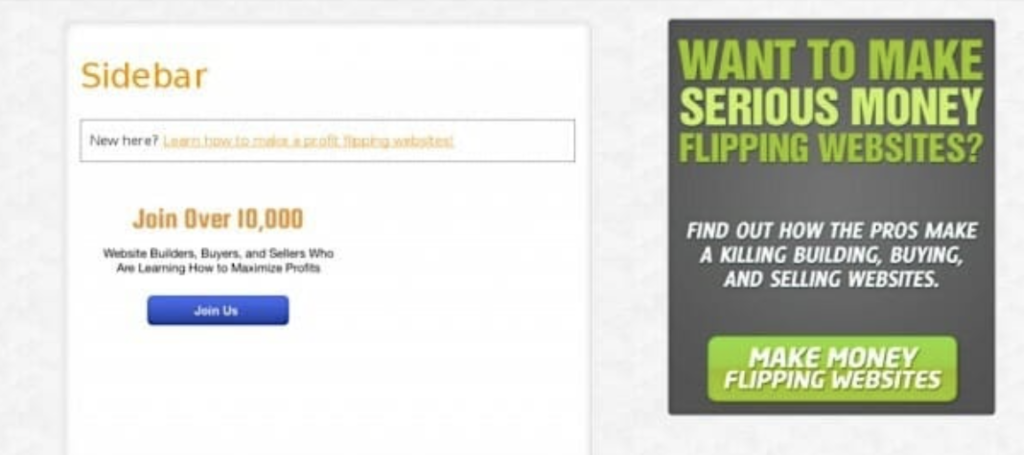 Optimizely simplifies things that would otherwise require a team of dedicated, experienced UX designers and researchers to execute.
8.2. Google Optimize
Another tool that can be used is the free version of Google Optimize which is a user-friendly piece of software that simplifies A/B testing and uses advanced modeling to improve engagement and targeted experiences.
Google Optimize seamlessly integrates with Google Analytics, allowing marketers to further leverage their existing resources.
With Google Optimize, marketers can use existing Analytics metrics as a starting point. This means they can count on a known interface as they start to execute more intricate experiments.
Here's an example of the Google Optimize user screen. Notice that it gives recommendations and suggestions for an optimal interface: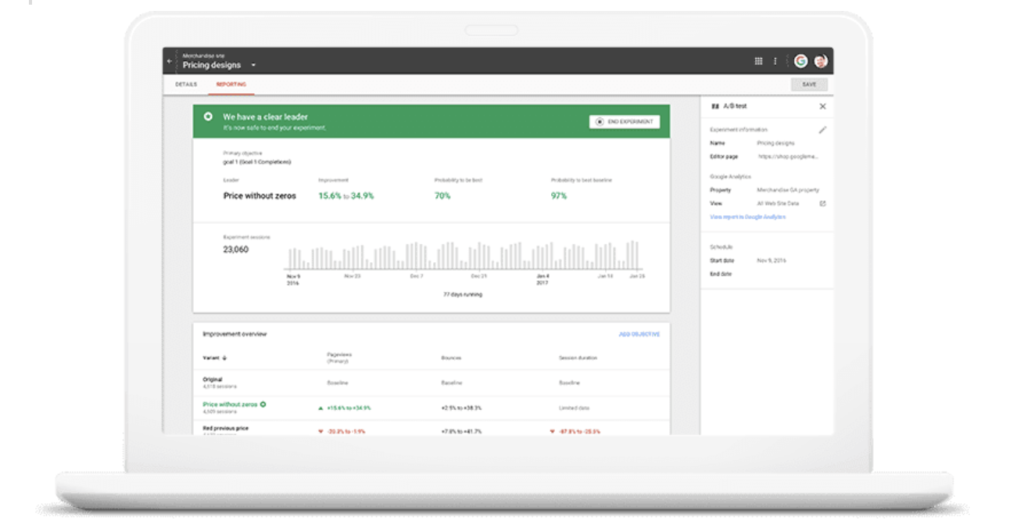 9. Work on sharing on social media
Nowadays nearly every business has its own website that needs to be active on social media. By encouraging your audience to share on social media your website, you have a higher chance of increasing your SEO rankings.
One of the best ways to do that is by adding social sharing icons on all of your content as well as adding links to your social media pages. This will boost your ranking for sure. 
Another idea would be opening a YouTube channel as a common feature in the SERPs. 
Reasons to use Youtube would be: 
being the most popular video site on the Internet with over 2 billion monthly active users.

being the second most famous social media platform

the second biggest search engine

the second most popular website at all: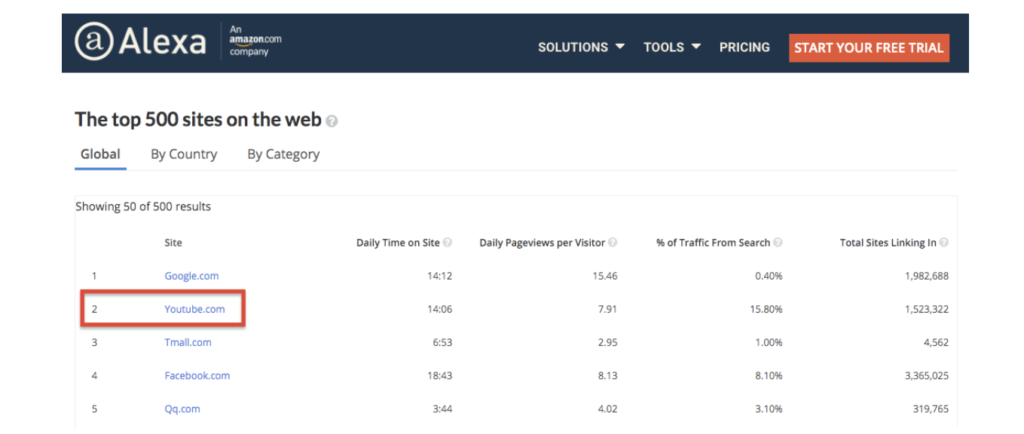 A lot of SEOers tend to forget about YouTube when they look to the search engines. Video marketing might not be for everyone or every industry, but most of the businesses have powerful video cameras and are able to produce wonderful video marketing content. 
Here is a couple of tips on how to start.
9.1. Your video should also be SEO friendly
Just like any other search engine, YouTube's algorithm works by collecting and managing information about your videos. The aspects that affect the rankings in Youtube's search results are the filename, title, description of the uploaded content. 
Here are some ideas about how to make your video a bit more SEO friendly: 
Video Title – coming up with a compelling video title is a real craft – especially when you have to make your title SEO friendly and clickable in order to improve your click-through rate. To get more clicks and shares, add keywords and power words. Here is an example: 

Another suggestion would be to use keywords at the start of the title, and then add a sub-header after a colon to increase clicks such as these examples: 
Your title should have more than 5 words and include a broad target keyword. This will help you with Google's SERPs but also increase the number of clicks on YouTube. 
Video description – this part is quite essential so that Youtube is able to read your written description to determine its content. Advice would be to not only write target keywords but to think about it as a short blog post that would describe your video content in detail. An example of how it should look is:

 

You can also write a video description in detail which is also a possibility. Having a description would let your readers and Google what is your video all about. 
9.2. Create custom thumbnails
Most search engines operate in the click-through rate as a ranking factor, therefore make sure you offer some value to your audience. By optimizing your video with an interesting thumbnail can help. Such a thumbnail should let your viewers know exactly what your video is about. Instead of using one of Youtube's screenshots of your video, create your own thumbnail that includes a compelling image along with a title card. Here are some examples: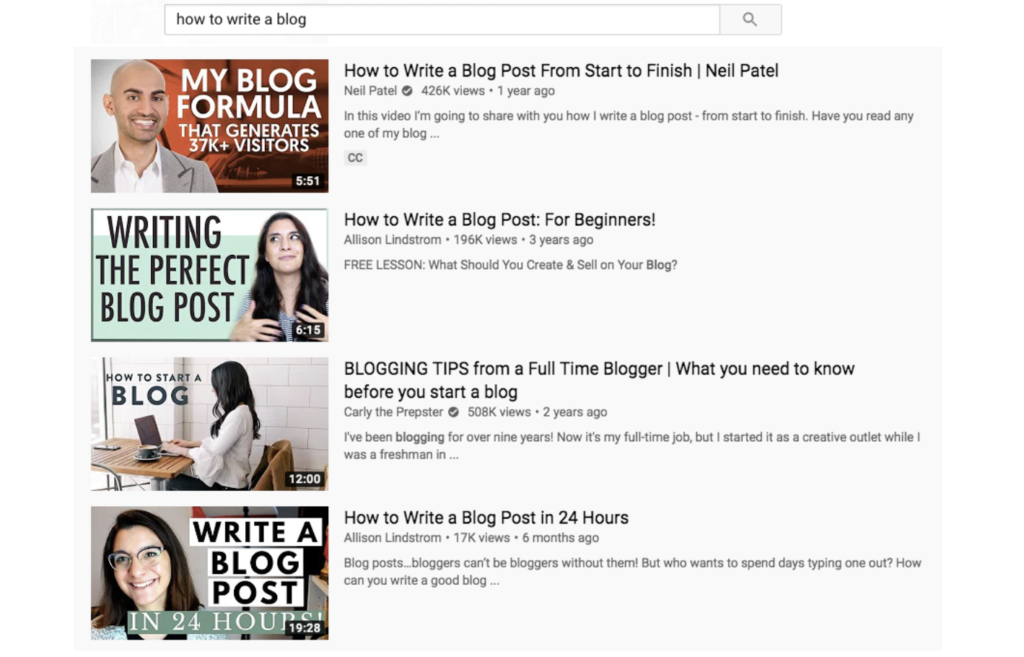 9.3. Create video playlists
By creating playlists, your followers are encouraged to stay on your channel longer and interact with more of your content.

If you have a playlist, your audience is most likely to return to your channel and watch your next upload, where Youtube's algorithm will pick up on the increased interaction and reward you by recommending your videos more often and position them higher in the website's search results.
10. Work on your code
Despite the fact that your code in good and bug-free, if they are too much it, search engines will need a longer time to show your site which is detrimental. And JavaScript and CSS are one of the main offenders here. Your code should be as mild as possible. This will help your page load much faster which means better SEO rankings. 
Conclusion
Following this 10-SEO technique will help you synergy with search engines and users. And remember that SEO is an ongoing task, and you always have a bit more optimization you should do. Whether it's optimizing your pages or your code, there's room for improvement. Keywords research is a task you should do before every single piece of content you write.
Your images and media uploaded should always be optimized to avoid slow page load as well as future clusters. And don't forget to use social media and create unique personalized awareness for your brand. You are your best resource and no one knows your brand as you do. But don't be afraid to invest in a few good tools like Google Optimiser or other SEO tools.
We hope this list helps you boost your Google Rankings and reach your goals. And don't forget to keep an eye out for more guides like this one.