5 Google Keyword Planner Alternatives
Find the best keyword for your next campaign
Keywords are a fundamental component to search marketing – the key terms and phrases that are used to anchor content and answer search queries. From the good old days of keyword stuffing to current-day keyword research and PPC (Pay-Per-Click) campaigns, keywords still run the world of search. Our best guess is that keywords will continue to dominate in the years to come.
Google Keyword Planner is awesome in many ways, but it is not the answer to everything when it comes to finding the right keywords for your next online campaign. Google doesn't provide access to its Keyword Planner to anyone without an active Google Ads account, luckily there are plenty of other places to get keyword information from.
Here are 24 tools to find new keywords, keyword difficulty, and search volume for your next online campaign to reach the top.
Even for campaigns that focus on only Google, Bing's keyword tool can still provide helpful insights on related keywords.
As Bing is itself a search engine, it gets data from much closer to the "source" than other keyword tools do.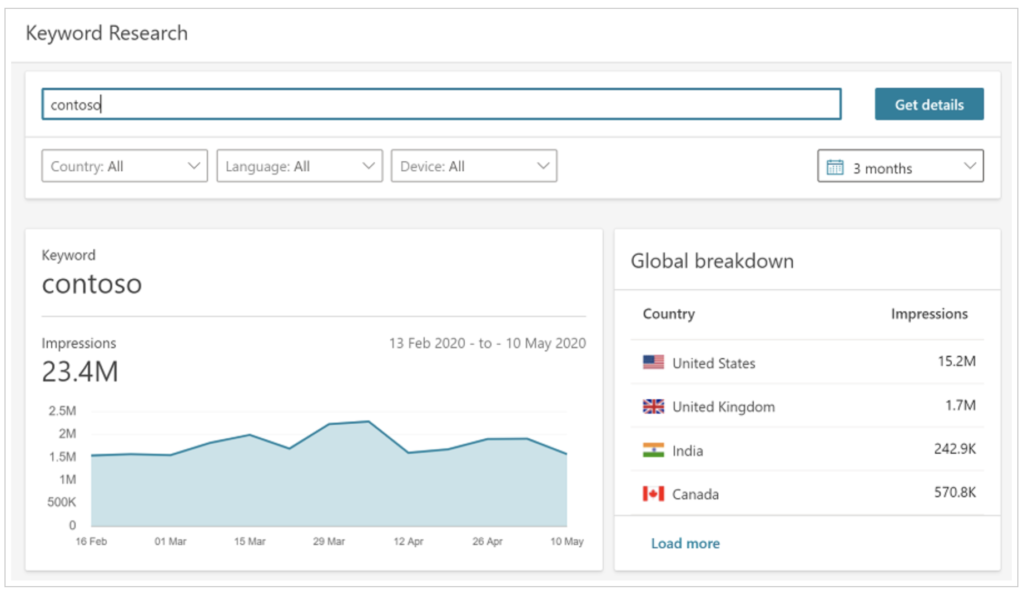 This tool is free to use – you just need to have a website verified in Bing's Webmaster Tools.
Ahrefs is a fantastic tool for online marketing. Alongside Ahrefs' backlink reporting and organic traffic dashboards, they have a super powerful keyword research tool.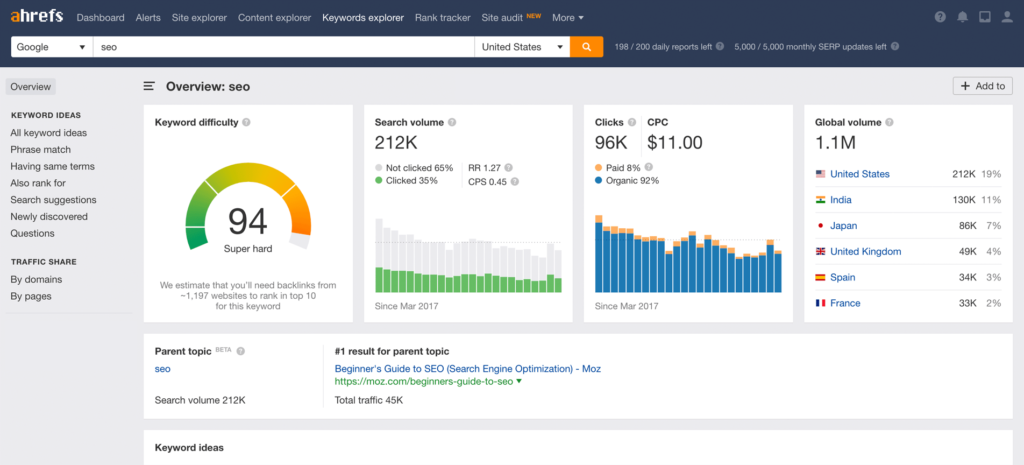 Ahrefs' paid tool provides keyword ideas as well as search volume for all match types.
The Keyword Explorer also has a keyword difficulty score metric which, in a head to head test from Authority Hacker, was slightly more accurate than other tools that offer a similar feature.
SEMrush has a keyword tool that is driven by its huge dataset of search data from 26 different countries.

Its results return keyword ideas, estimated search volume, estimated CPC, keyword difficulty score, and current ranking domains.
Moz has launched their own keyword explorer as a supplement to their SEO tool suite.
Filtering options allow you to exclude your specific query term to get more ideas, or even choose only question phrases that contain the keyword you are trying to rank for.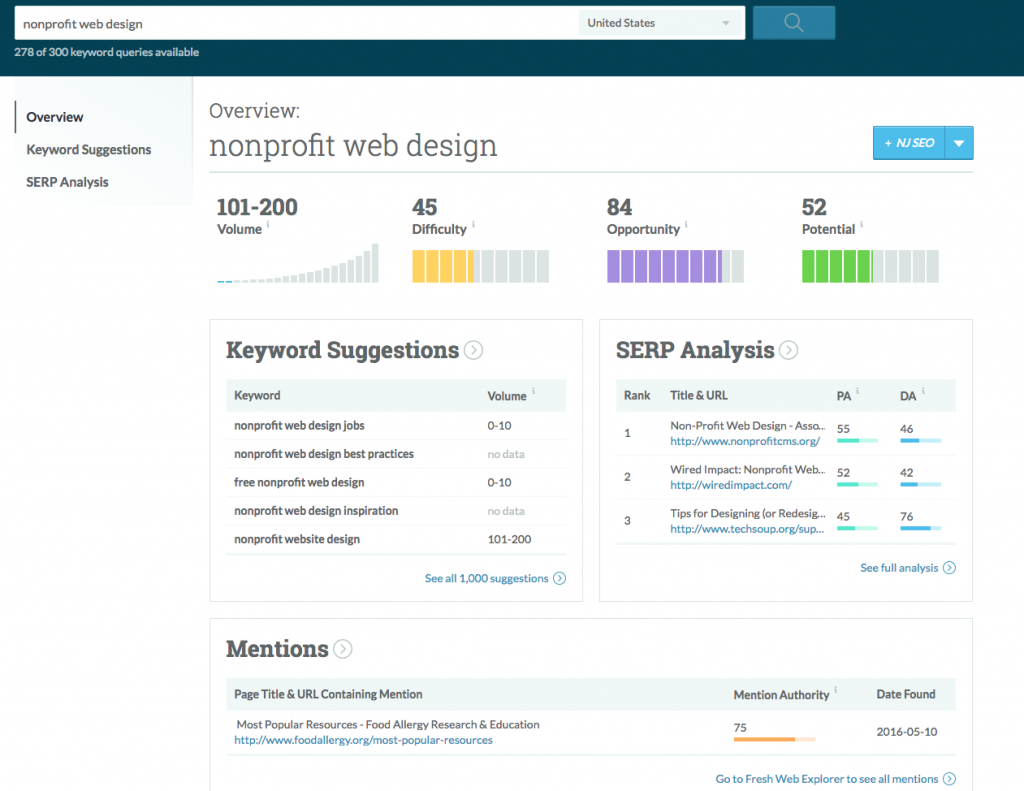 Keyword results include related query ideas alongside estimated search volume and a keyword difficulty score.
Moz also shows domains that are currently ranking for the keyword and recent mentions of the keyword, to help you spot gaps in the particular keyword you are targeting.
Keyword searches can be explored in five different countries and most of the world's most popular languages.
Results include a keyword difficulty score and keyword ideas.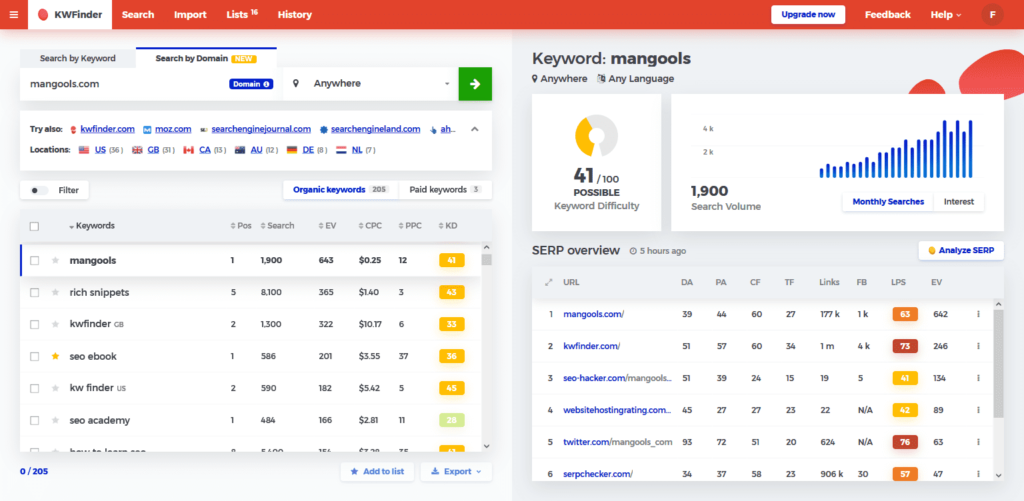 These can then be filtered by a number of different metrics.
This is a paid tool, so you can only conduct a limited amount of searches for free.