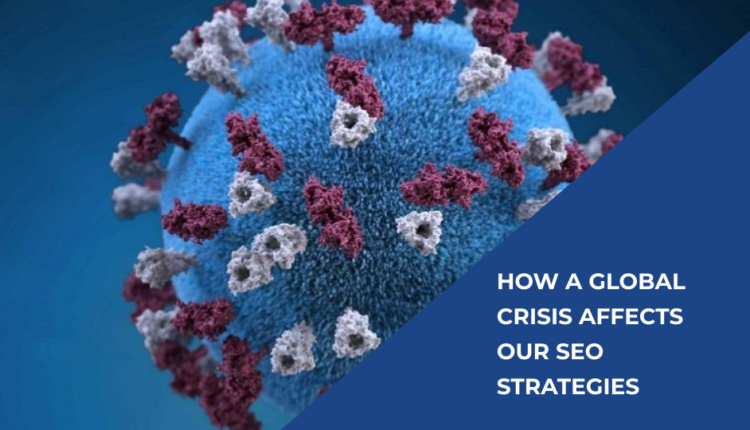 Before Covid-19, SEO was on top of the agenda of every digital marketing team. Many businesses were going all-in in SEO, creating content, and optimizing their websites and mobile apps.
Positions for SEO Developers or SEO specialists positions were aplenty on Linkedin, Indeed, or Glassdoor. And marketing strategies were usually based on: 
Increasing our Sales 

Boosting the Website Traffic (Organic and Paid)

Brand building

Reputation Management, etc.
In fact, for most companies, as it is expected, sales were always the no.1 goal. Therefore, SEO strategies and regular marketing strategies were working hand in hand.
In other words, efforts of optimizing our search engine rank were just as important as how well placed our call-to-action buttons were.
However, in the last almost a year, things have changed. And although more users shifted towards online shopping, and more businesses started focusing on their online sales, our SEO efforts seemed to change.
Impacts of the global crisis on SEO strategies
As the recession strikes, many industries have severe drops in sales. Consumers stop spending so much money on leisure, with an emphasis on traveling and other outdoor activities.
So, businesses are forced to look into their budgets and start a contingency plan to survive. Even big enterprises like Google have cut their marketing budget in response to the crisis. 
In fact, according to the World Federation of Advertisers (WFA), 89% of large multinational companies have deferred marketing campaigns in May 2020, after the global pandemic started.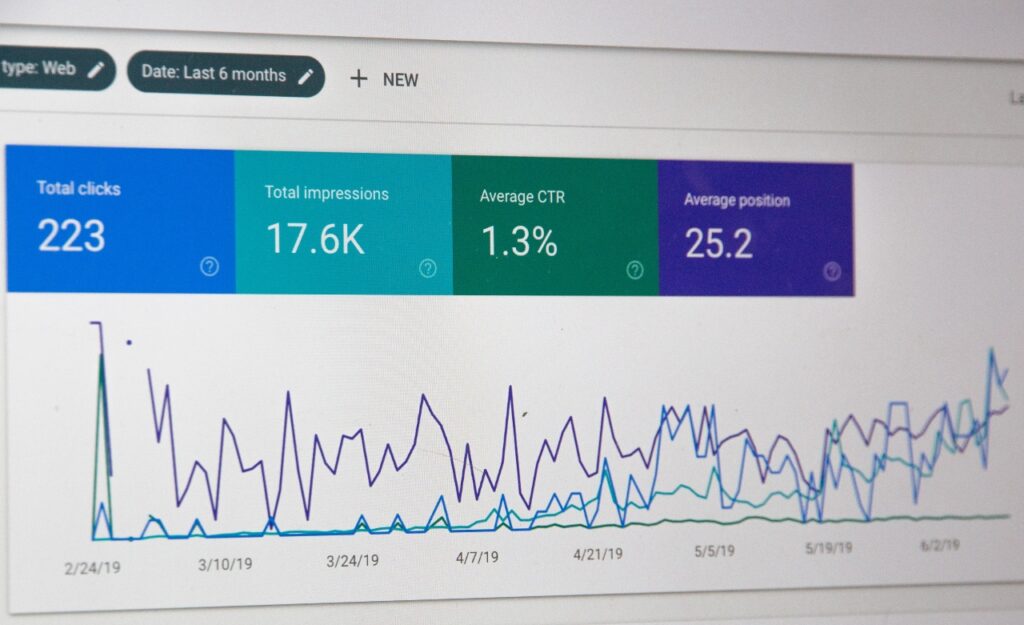 As a result, efforts into marketing sectors like SEO, where results are not so easily measured are slowing down. Even strategies combining SEO with paid ads, and affiliate marketing saw a decrease in their performances during the global crisis.
Since the sales number is going into a recess, then undoubtedly, many business owners might don't see the point of doing SEO.
And it's understandable. SEO takes a lot of time. And although it has been proven again and again that it's highly efficient in the long run, we feel like we don't have that kind of time. We need a solution and we need it now.
So, the mentality is, if we reduce or even cut our spending on SEO, we can save more money to live through this crisis. But…
Is cutting off SEO a good idea?
Economic recession is like a chronic headache, it takes time to heal. Cutting marketing spend is like taking a pain killer, it eases your pain for a while, but it cannot cure it. And the pain is more likely to come back tenforl.
"Marketing in a recession will never be easy, largely because it often involves going against instincts and standard operation norms. […] This is a time not to stop spending money but a time to change how you spend it."
Nirmalya Kumar and Koen Pauwels on Harvard Business Review
Even just halting your marketing efforts for a short time is a bad idea, especially when it comes to SEO, and especially since competition which was fierce to begin with, has become ruthless now.
Because SEO doesn't have an On/Off switch, organic traffic usually takes around 3 to 6 months to be visibly effective.
So, in the next 3 months, you could become invisible once you stop optimizing the website, or pushing your content. Then it will take another 3 to 6 months or even longer to bring back your traffic.
Not to mention that your competitors might continue their marketing efforts to stay relevant.  So, not only that you lost a lot of your traffic, but your competitors are likely far ahead of you now. 
Do you know what this means? A lot of money and time spent so you can catch up with where you were in the first place, and then some to catch up with your competition.
In fact, researches have shown that companies that have bounced back most strongly from previous recessions usually did not cut their marketing spend. So cutting off SEO doesn't really save you money and time. 
How can we adjust SEO strategies during the global crisis?
If you have only built your SEO strategies to increase sales, now is a good time to explore the other sides of SEO. People spend more time than ever working from home, in quarantine, or during the lockdown, and we became even more dependent on the internet.
Therefore, it is actually a perfect time to put more effort into SEO and focus on brand awareness, attracting traffic, and building trust.
Here are some suggestions for how to adjust your SEO strategies during the pandemic.
1. Tailor your SEO tactic for your community
As circumstances changes, so do the consumers' needs. It is important to identify your target audience's problem and match your content with customer intent.
However, during these times, it is especially important to match your content with local searches and try to attract more traffic close to home. This will help build your brand and create a lasting effect within your community.
Re-think how can your product or service comes into play. What are the restrictions in your region? What do your users need now? What can you do to help? 
For example, in November, many countries in Europe have either a national lockdown or a semi-lockdown. People might not be able to travel far, and many stores are closed.
So, you can be there to help, which is why local search becomes crucial. Keep an eye on platforms like Google Trends, Reddit, or even Facebook to learn what's trending now.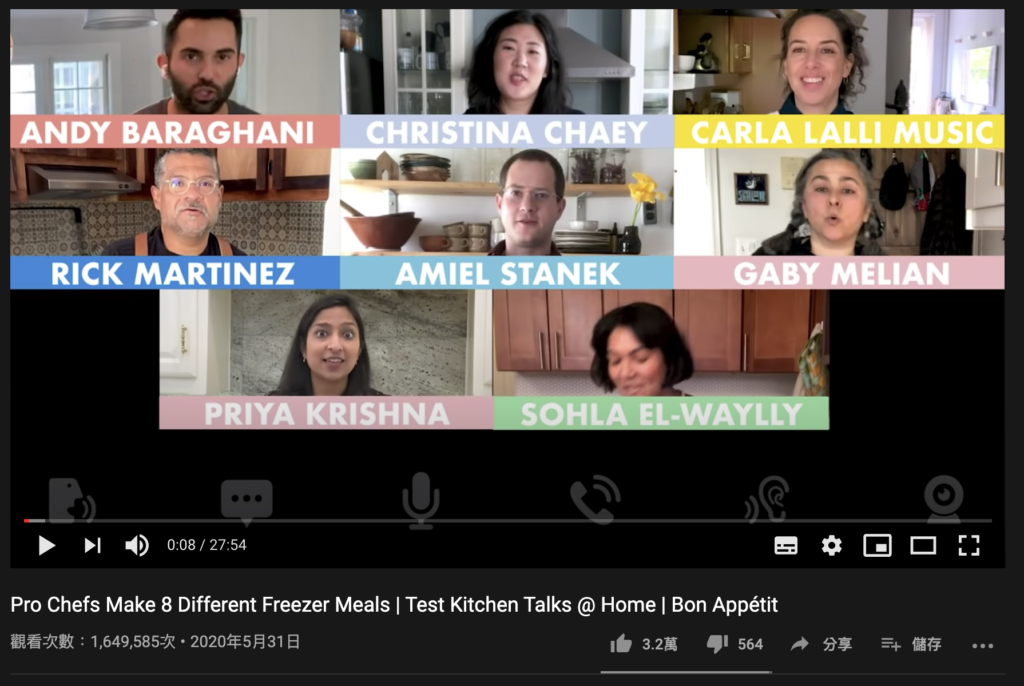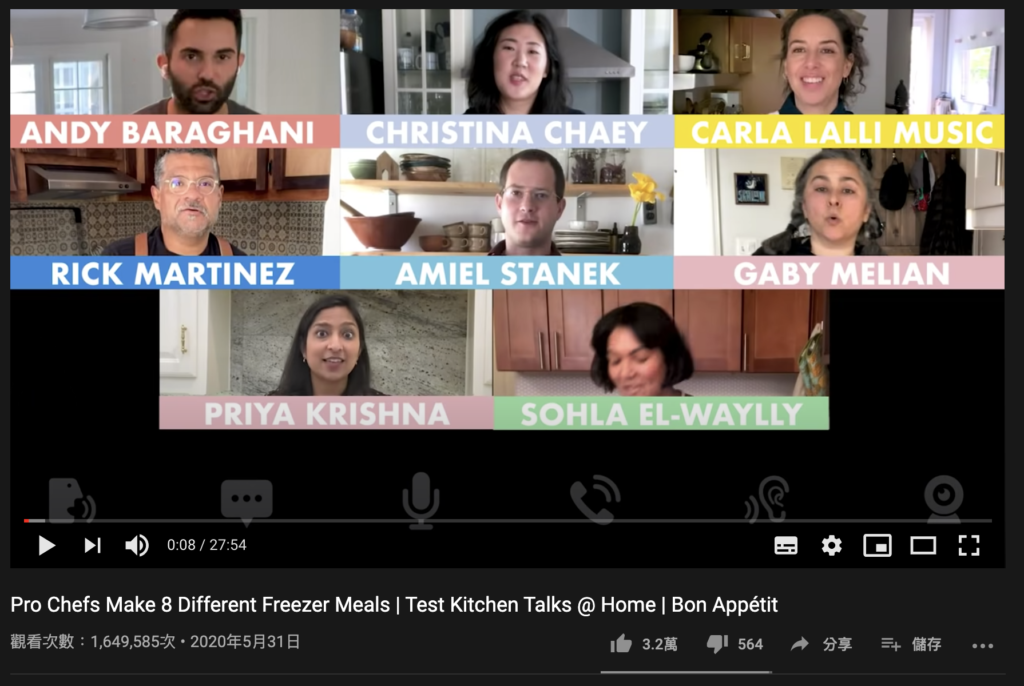 Take Bon Appétit, the American food, and entertaining magazine, for instance, Bon Appétit chefs started to teach people how to cook with their home recipes. And the audience can easily follow at home during the lockdown.
Also, keep your users informed. Update your opening hours, business announcements, and content to make your presence visible to your community.
2. The solution outweighs ranking
Remember that SEO is a long game, so you have to aim for long-term results instead of short-term ranking. Google doesn't appreciate content that simply mentions its keywords as many times as possible.
Your content has to be able to provide answers or solutions to your users/consumers.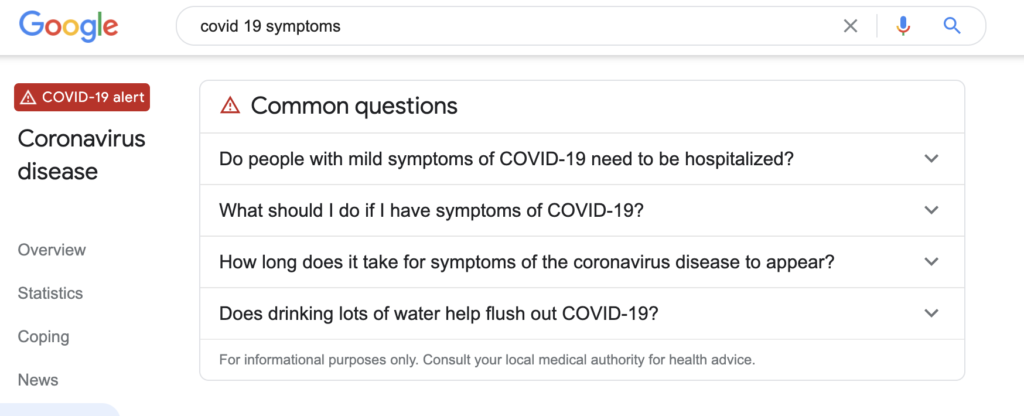 You might have noticed that when you search for something on Google, Google always will try to get the most asked and relevant questions.
So don't just repeat the keywords, think of the common questions within your niche, provide your consumers with good answers. And good questions will deliver a good ranking!
3. Don't just create content for the crisis
Although this pandemic seems endless, it will pass eventually!
Again, SEO is a long and continuous process. Prepare content for the future, something your audience will need after the economic recession passes. In other words, create evergreen content!
For example, if you are in the fitness industry. Except for making videos and writing articles to teach people how to do workouts at home. You should also prepare content teaching customers about how to sanitize equipment at the gym, or what kind of precautions will be adopted when customers are back. 
This is also a great way to build trust with customers, even if your business is temporarily suspended. Your customers might still come back to you because of your active and informative content.
Wrapping up
Although the Covid-19 pandemic has caused a global economic recession, with some adjustment to your SEO strategies, the crisis can also be an opportunity.
It is especially important to focus on our communities and their needs. So, base your keywords and your content on local customer intents. And remember that while keeping up your sales is a must, your competitors are probably doing more than that.
Create relevant content that helps your brand awareness and brand trust and keep your visitors updated. Use this unusual period where users spend more time on the internet than ever to actually give them a glimpse into who you actually are.
Lastly, remember that tough times never last, but tough people do!