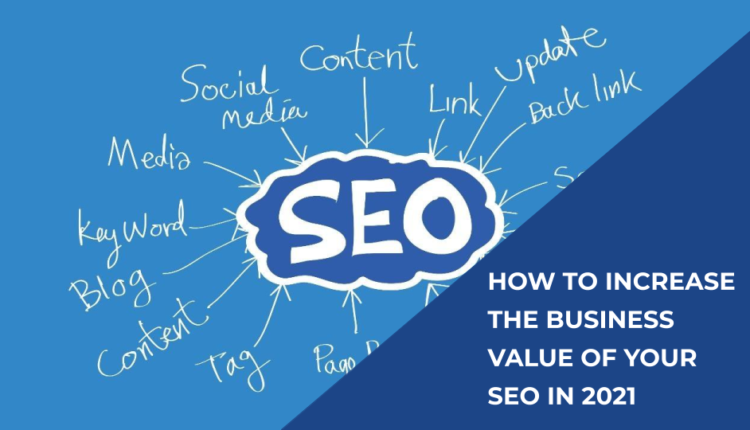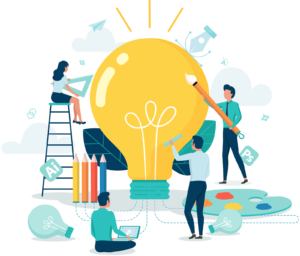 SEO is constantly evolving and all businesses need to constantly adjust their strategies to get the best out of search engines.
Many businesses want to know how well they will get benefit from that SEO work being implemented on their behalf.
SEO will certainly improve a website's overall searchability and visibility, but what other real value does it offer?
2020 marks the beginning of a new decade and if we look at one before, in 10 years things have developed a lot: voice assistance, artificial intelligence, more powerful smartphones. This rate of change will accelerate even more in the next decade, which will give professionals in complicated marketing to come to life.
As for your business value, you will work on SEO strategies and you may be interested in understanding (and predicting) what SEO 2021 will be like (and beyond).
As we all know, it is a very competitive world out there, and how to stand out in the crowd has become an important topic. Here come the most crucial things to keep in mind to make the website more SEO-friendly and gain more attraction on Google.
Based on your experience level, pairing up with one of the best SEO companies to implement these tips might be a good idea.
Let's take a look at these simple steps below that will help a lot to know more about how to increase the business value of your SEO in 2021.
How to Increase the Business Value of Your SEO in 2021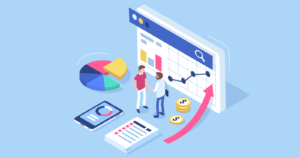 In 2020, we learned that the market is unpredictable and that we must be prepared for different situations. Whether you own a webshop that "flourished" in the previous year, are just building your website, or want to tailor your business to the needs of a dynamic market, this text can help you refresh your SEO strategy and identify your opportunities where to stand out.
Google updates its search algorithm several thousand times a year. Most of these updates are too small to be noticed, although there are always a few large ones that take place using an algorithm. Thus, search rules are constantly changing, making search engine optimization a goal that is constantly on the move.
If you're familiar with the history of Google updates, you probably know that they follow a fairly predictable pattern. Little by little, Google is getting better at finding really relevant content. This means that it is becoming increasingly difficult to manipulate Google with Black-hat and gray-hat SEO tactics. This means that content has now taken on the role of king.
As usual, this trend makes people wonder if SEO is still important. True, some parts of SEO are being re-absorbed by other departments of digital marketing, and other parts of SEO are becoming obsolete. At the same time, completely new areas of SEO, things like structured data and entities, and increasingly complex local search engine optimization are emerging. SEO is becoming more competitive, technically oriented and nuanced down to the last detail.
SEO can be highly technical, so it's crucial to seek professional help if you're still a newbie in SEO. As mentioned, you can pair up with a local SEO company, such as an Austin SEO agency, to help you better carry out the tips that will be discussed below.
Let's start with tips on how can SEO increase business values in the new year. 
Brand Awareness and Increasing Visibility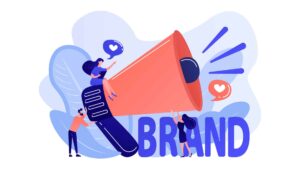 The main result of SEO optimization is the improvement of keyword positions, but the advantage is not only an increase in traffic.
Users never search, click on the first result and that's it. Instead, they search, click on multiple web pages, change the keyword and then search again, and so on in a circle.
This means that if a website constantly appears at the top, for various variations of the searched keywords, it will slowly enter the subconscious of potential users and will be noticed. That's how brand awareness can be created.
This increases the chances that the user will eventually click on it, and more importantly, due to frequent appearances at the top, they will begin to unconsciously trust it.
Increasing Credibility
Credibility is essential to the success of any business, and Google gives it to us by placing the website in high positions in its search results as a mean of ranking. Not ranking is important on Google to establish credibility, having an unsecured connection can decrease ones credibility.
Organic search results work by assessing its credibility, but also the credibility of the content found on the website.
Content is extremely important when ranking because its quality shows search engines the value it brings to users, so it is impossible to position itself well if the website and its content do not really give a relevant and reliable answer to the query.
Users trust Google, and therefore trust its credibility assessment.
SEO Can Generate More Traffic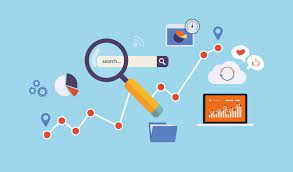 The first 5 positions of organic search account for more than 50% of clicks, which is a clear indicator of where the largest number of users go.
Of course, the number of users alone will not bring in more money, but the law of large numbers arises here because a larger number of visitors will achieve a higher absolute number of conversions.
It is better to have a store in the city center where more people pass because there are higher chances that more customers will be found among more passers-by.
Insight In User Behavior
Google Analytics is one of the basic SEO tools. It is a powerful tool that provides insight into user behavior on a website and shows how users search, what technology they use, how old they are, where they come from, what language they use, and more.
This information is necessary for making relevant business decisions that directly affect the business of the company.
SEO Gives Free Traffic
Unlike paid traffic, which pays for every click or ad delivery, the situation is different with organic traffic.
Once the site achieves good positions, each visit is free and does not depend on the advertising budget.
In addition to free traffic, good positions also provide quality leads because users have found the site to search for a keyword that is specific to the services or products that are on the website.
Understanding the benefits of SEO optimization is essential when deciding whether your website needs it.
Today, when the competition has never been stronger, it is important to stand out in some way. Why not make it to the top positions in search results?
PR and Reputation
With SEO and PR you can maximize the results by using them together to build marketing strategies. The biggest connection between the two lies in link building.
Earning links from reputable websites is a main component of any SEO strategy. This means that one of the biggest parts of an SEO professional's job is to identify opportunities for placement or coverage on industry blogs, news publications, and other relevant sites.
And considering that a PR strategy revolves around getting prominent publications and influencers to talk about your company, this presents a huge opportunity.
When you use link-building research to find new ways to get your brand in front of consumers, you'll be much more effective in distributing content to potential customers and clients.
SEO Makes it Easier for Your Business to Profit From New Markets
Once you reach a high position on search engines with your offer, it will be easier for you to present yourself with new keywords, ie new products that you offer.
SEO Improves the User Experience on Your Website
All the above facts about SEO will improve the user experience for your business. For high rankings on the Google search engine, your website must be relevant to users.
Conclusion
The market is unpredictable and that we must be prepared for different situations. Whether you own a webshop that "flourished" in the previous year, are just building your website, or want to tailor your business to the needs of a dynamic market.
In the past, SEO was the main driving force and you could use it to rank a site whether it was actually good or not. Today, you definitely need to have great content first, and then use SEO to make sure Google notices you.
SEO is an essential part of any marketing strategy. So, SEO is the best way to improve your online visibility and reach consumers as they're actively searching for information.
For many marketers, the biggest draw is that it enables them to earn new customers without paying for ad space. For others, it's that organic results earn even more clicks and attention than ads.
Beyond that, the right strategy can also help you improve your brand's PR and move ahead of your competitors.
We hope this text helped you refresh your SEO strategy and identify your opportunities where to stand out.