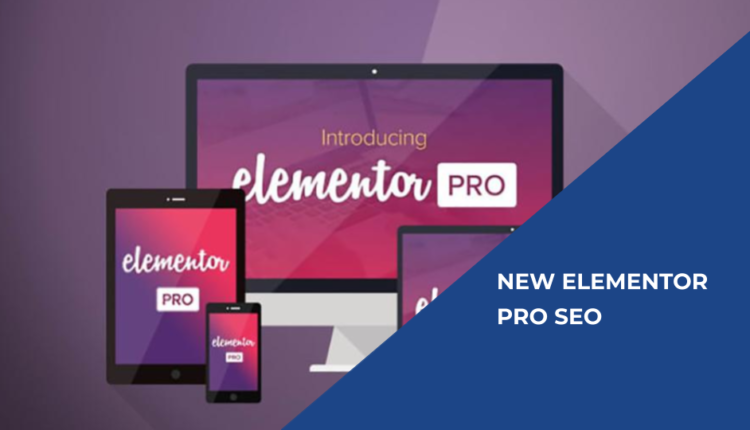 New Elementor Pro SEO – Enriched Accessibility, Great UX and Better Performance
A complete guide to the new Elementor Pro SEO
In recent years, Elementor Pro faced constant bad user experience outcry from some of its customers and the development community. As a response, the team behind it announced that with their next release, there will be massive improvements. And coincidentally or not, the release is scheduled three months shy of 2021, along with the start date for Google's new ranking factor, page experience.
So, in this article, we will address the complaints Elementor Pro faced before, and how they tackled their challenges. Especially, we will focus on how Elementor Pro has been able to improve its page builder – what are the new features and their advantages.
That said, let's dive in!
What is Elementor Pro?
Elementor is a WordPress page builder used for crafting stylish webpages in an easy and quick way. As with many other WordPress add-ons, Elementor is a freemium service. So, it comes as Elementor free – the free to use but limited option – and Elementor Pro, which is the Premium version.
Nevertheless, Elementor is one of the most popular WordPress page builders in the world, with over 5 million users. But this comes as no surprise, as Elementor helps create responsive pages simply and fast through its drag-and-drop editor, is available worldwide, and is translated in 56 languages.
Elementor also provides a plethora of components and widgets for your every need, and each of them is highly customizable. However, like with everything that sounds so great, there is a catch. Elementor has faced massive SEO issues so far, which we will address below. But first, let's take a moment and recap what SEO is.
What is SEO?
SEO or Search Engine Optimization involves all of the activities that go into making a website rank higher on Google. Or, all of the efforts of a website owner to push their site at the top of the Search Engine Results Page (SERP).
In general, SEO divides into on-page and off-page optimization where on-page literally means everything and anything you do to optimize your page. For example, doing keywords research and content creation, fixing your meta tags, improving performance, or optimizing mobile responsiveness. All of these tasks are on-page SEO.
Efforts to improve awareness and ranking that do not directly relate to your website are considered off-page SEO. For example, promoting your website on social media, or article collaboration with other sites are both excellent off-page SEO techniques. So, why was Elementor bad for SEO?
Why was Elementor Pro bad for SEO?
Through the years, there were several complaints when it came to Elementor and SEO. Some were mild, forgivable even, considering that Elementor is at the end of the day a page builder. But some issues were not as small and insignificant. In fact, some issues were quite annoying.
1. Clustering plugins
Search Engine Optimization in WordPress is usually done via a plugin. This means that, on top of Elementor, WordPress site owners needed an extra plugin, like Yoast SEO for example. This would not necessarily be a bad thing, but in this situation, two issues emerged. One, it was a bad user experience because for a page manager to check the SEO, they had to first optimize the page using Elementor, then go and check it with Yoast. This would create a never-ending cycle of optimizing, save, publish, check, fix, save, publish, check.
However, that is the forgivable part. The not-so-forgivable part is the fact that WordPress is known for getting slower and buggier the more plugins you use. Not to mention, two plugins mean twice the conflict chance with the theme, twice the maintenance, twice the headache.
2. Overriding CSS classes
Then came the issue of having to counter check your header tags. Normally, themes come with predefined CSS classes for heading. This means that a theme has its own way to show titles, subtitles, text, and so on. Everything from the font, the font family, color, size, and everything in between is predefined.
However, developers can change these rules and customize the theme as they or the website owner pleases. And Elementor did not like that, so more often than the developer would like. Elements would read H1 or H2 tags as H3 or H4 tags.
Not only that this was bad for visuals, but it is very bad for website structure as well. Google Bots read the tags and assert the hierarchy or importance of the text has on the heading order. So, H1 is more important than H2 and so on. But if a page builder, in this case, Elementor overrides this, the Google Bots won't know what text is actually relevant. Hence, they won't be able to make the connection between headings and text and understand how reliable your content is. As a result, your ranking suffers because, in Google's eyes, you're irrelevant to your users.
3. Affecting page speed
Even without clustering plugins, there are some who argue that the old version of Elementor slowed down the page load-time. And according to Google, the recommended page loading speed should be a max of 3 seconds. Anything above that will lead to bad user experience, resulting in an increased bounce rate, ultimately impacts negatively your page ranking.
And, let's not forget that Elementor is freemium. So, on top of the issues, it causes to WordPress websites on its own, those users who won't oat for Elementor Pro will have to use other WordPress plugins to make up for the functionality. As the saying goes, as they say, mo' plugins, mo' problems.
4. Unnecessary add-ons
Speaking of add-ons, Elementor also comes with Font Awesome. This is a package for site typography customization that comes with Elementor Pro and contributes to the creation of a stylish and professional website. An elegant website will improve the overall page look, which is excellent for an SEO strategy. But, unfortunately, Font Awsome also bloats your WordPress website, even more. So, instead of improving your performance, instead, it makes the site slower and less responsive. Needless to say, a pretty site cannot compensate for a bad user experience, no matter the font you use.
Elementor Pro's solution for SEO issues
One of the main complaints was the need for an extra SEO plugin for optimizing sites. Or simply put,  WordPress getting slower, as well the bad user experience they faced when they had to keep jumping from Elementor Pro to the add-on.
As a response Elementor has integrated the RankMath SEO plugin into its builder. So, before, users would create a page in WordPress, type the title, check the slug. Then exit the WordPress page and click on edit with Elementor to create a page and start adding content. After that, they had to go back to the WordPress editor and check their SEO every tie they added something new. But now, they have a new SEO tab right into the Elementor editor. So, create the page, give it a title and a catchy slug, and then start editing the entire page – layout, content, SEO, and everything else – just in one place.
Elementor Pro's Answer to User's Complaints
However, as we've seen, using extra plugins for SEO was only one of the problems with the previous Elementor Pro. so, according to Ben Pines, Head of Content at Elementor, the new professional features in Elementor Pro 3.0 page builder make it much easier to create a website that has a consistent look and feel.
Specifically, the new Elementor Pro has three main improvements – significant performance improvements, a new theme builder, and new design system features.
1. Significant Performance Improvements
Elementor has made improvements to its code and they have reduced the Document Object Model (DOM) elements. This, in layman terms, is a model created by the browser to read and understand the contents of a page  Naturally, a reduction in DOM elements will contribute to rendering web pages faster, thus reducing the page loading time.
Also, the time spent to load lists of dynamic values like colors and images was reduced. And still, the Elementor developers team stated that they will continue improving website performance even further.
2. The new Theme Builder
Much like the new SEO tab, the new theme builder also allows users to manage the theme of the site they are developing from one central point. This also gives them an overview of the templates used, layouts, and more.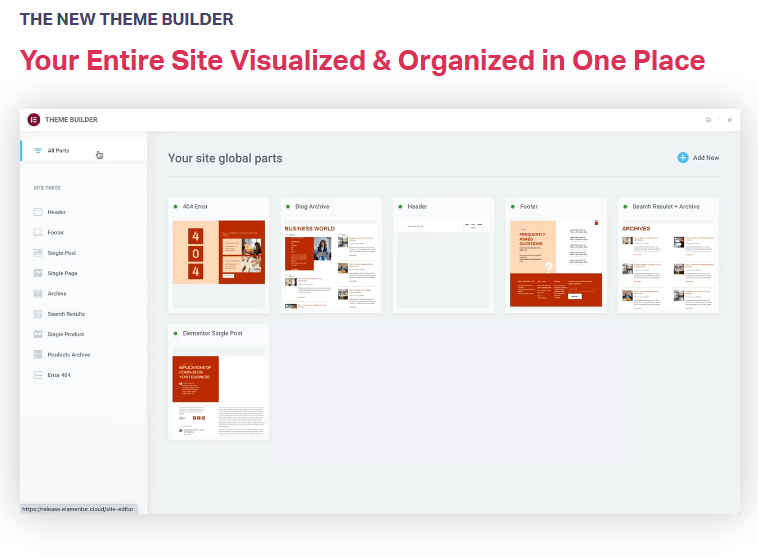 Before, users had to separately create the template, which was saved in the WordPress Admin Dashboard under the Elementor tab. Instead, the new template builder makes it easier and faster to locate saved work like templates and re-use them. All without leaving the Elementor Editor.
3. Design System Features
With the new update, Elementor also brings major improvements to design features, such as the Global Color settings, Global Fons as well as additional theme styles. All of these new customization options help users create a beautiful style much faster than with the previous Elementor Pro version.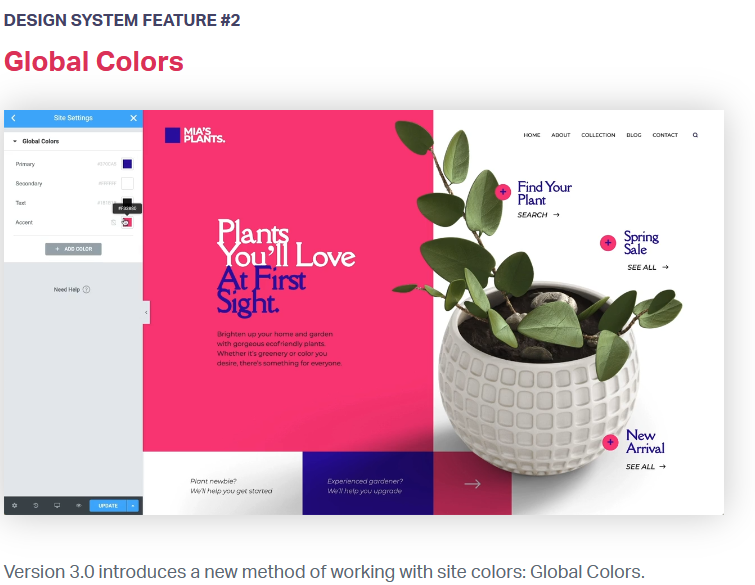 This means that existing Elemntor Pro users can update their existing sites much easier than before. But it also means a significantly reduced time-to-market for new websites. A win-win for everyone, really.
Conclusion
So far, it seems like Elementor Pro 3.0 will bring significant SEO benefits from code change and the RankMath SEO plugin integration. But also a much better user experience for both Elementor customers as well as their visitors. And we can only look forward to the community's reaction regarding the new Design System Features, Significant Performance Improvements, and the New Theme Builder.
So far, it's quite clear that users will save considerable time in designing and developing their sites thanks to these updates. But more importantly, Elementor users have time to make their websites UX compliant before 2021 when Google introduces page performance as a ranking factor.
It is clear that Elementor has listened to their users' complaints and has tried to fix at least most, if not all of their issues. However, as the developers behind the page builder stated, there is still space for improvements. So, let's see what the future holds. In the meantime, if you are hooked on trying out Elementor, don't forget to grab your Elementor discount promo code here.
Until then, make sure to keep an eye out for more articles like this, by visiting our Content and Search sections.