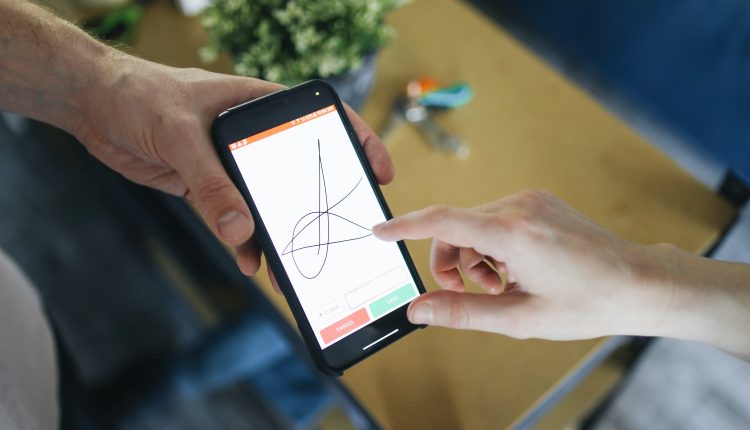 Signing PDFs in Under 30 Seconds Online
Digitalization changed how we live and interact with each other, personally and professionally. Nowadays, it evolved, and it can be done remotely and online in a few seconds! A signature is a way to commit something or somebody.
There are some critical differences between what is considered a signature. This article will discuss these differences and learn how signing PDFs in under 30 seconds online is possible and accessible for everyone.
Digitalized signature vs. e-Signature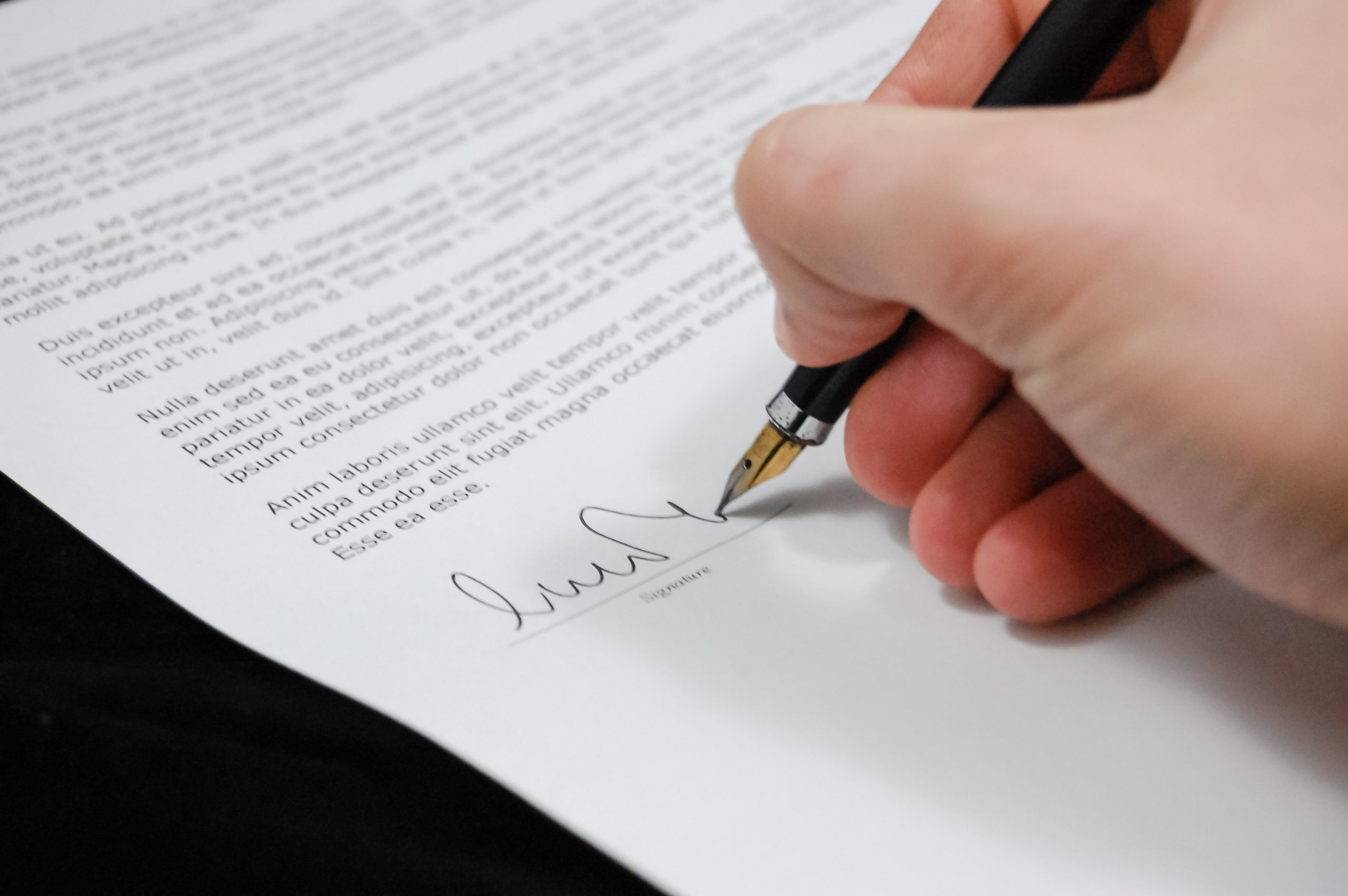 Traditional signature contained initials or the full name of the person signing the document, handwritten on a piece of paper. However, digitalization made it possible to manipulate such signatures in various ways, which is why electronic signatures were introduced.
Before we distinguish between digital and electronic signatures, let's clarify one thing. Putting your signature willingly on a document or form means you agree to the written content. Always make sure you read the document before signing it.
Unlike documents written on paper, digital documents may contain links to additional terms, and it is essential to treat these like annexes to the original agreement. Now that we have you a heads up, let's see how to make a digitalized signature and use it.
Digitalized Signature
Setting up a digitalized signature is very straightforward. Multiple online tools, such as Adobe Acrobat, allow you to register and create multiple signatures that you can reuse later. This can be achieved by simply typing your name or initials that you want to appear on the document visually.
If you are not happy with the visual looks of it and want something more authentic, you can even draw your signature. Doing this with a mouse requires a bit of trial and error, but once you are happy, you can save it and put it on the documents.
The last option is to upload a picture of your signature. The best is if the photo is transparent. This can be achieved by writing your signature on a piece of paper, taking a quality photo, and removing the background. Another option is to make it digitally using a tablet and export it with transparent background.
e-Signature
Digitalized signature is made, saving you the hassle of printing a document, signing it, scanning it, and sending it back. However, since we already mentioned manipulations are possible, and they do happen, sometimes you might be required to have an electronic signature.
These signatures come with a certificate always available to verify and check. This way, the person who has access to the document doesn't need to pay too much attention to how the signature looks, but rather if the certificate is valid.
Many countries worldwide made it possible for their citizens to have electronic ID cards, which allow them to request different documents and follow certain procedures entirely digitally. This tells you enough about how reliable such signatures are.
Signing Online with Adobe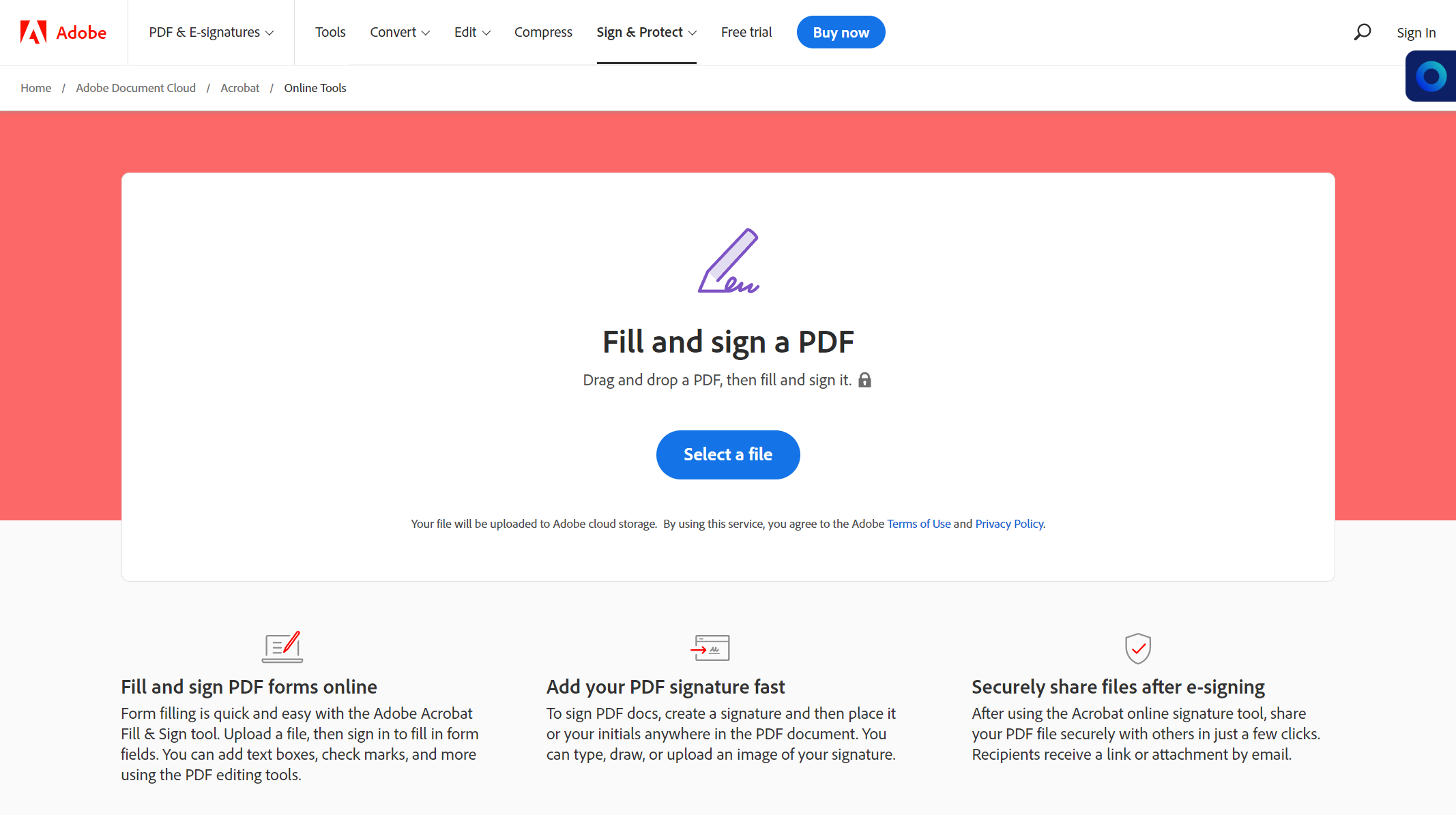 One might be wondering – how can I sign documents online? Starting from the assumption that you already have your document ready in digital form, you head to Adobe Acrobat, where you can sign pdf online. If the file format is different, you can use Adobes online converter tools to transform any document, such as word to PDF.
The online version of Adobe Acrobat requires registration, after which you can access all of the features we are about to describe. The advantage of having such a tool available from the browser is that you don't need to worry about safety when using different laptops. Also, it is always available from any device, as long as you are online.
Fill and Sign PDF Documents
Once you set up your accounts, you can upload the form or the document you want to sign. From here on, you can add any necessary information and, in the case of forms, fill in the fields. Once everything is done, you click the Fill and sign button from the menu on the left.
Now you can add your full signature or initials. Since we already covered what kind of formats are generally accepted, we will not go too deep here. Simply write your name as you want it to appear on the document, draw it or upload the photo that meets the requirements we already explained.
After adding the signature, you can download, share or send documents to the other parties that should sign them. You can even listen to the document with the inbuilt option if the document is long. Look for the headphones icon.
Reuse the Signature
Once you set up the signature by typing it, adding a photo, or drawing it, you can save it for future use. This will come in handy when you have to put signatures on multiple documents of the same type.
Sometimes you might want to use only initials for each document page. This is also possible with reusable signatures in Adobe Acrobat.
Security Is Important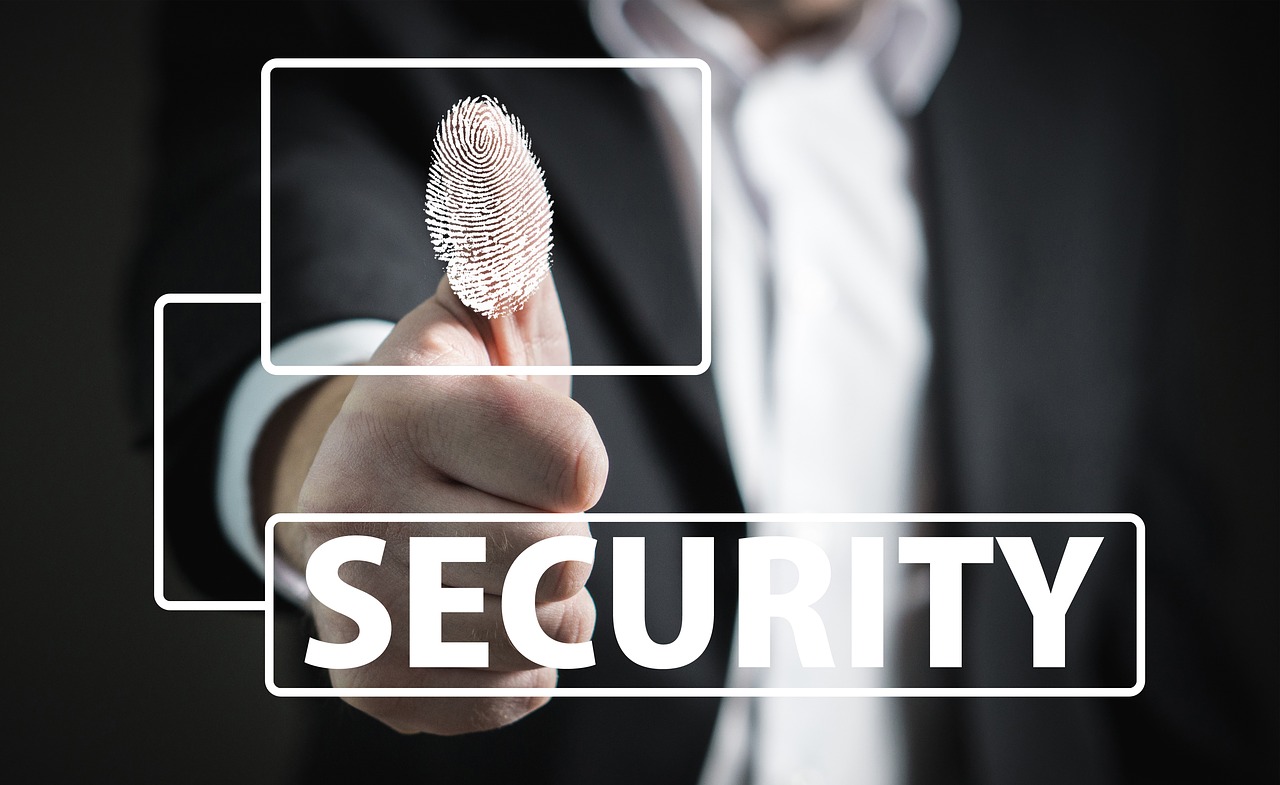 The whole point of signing something is to verify and commit to the content of the document you are signing. Considering this, it is important to note that Adobe Acrobat is a safe-to-use online tool with which you don't have to think about where you store your digitalized or e-signature.
Once you finish the document, you can mail it to the recipient without downloading it to your device. This way, you can protect sensitive parts of your document since they will be only visible to the person they are intended for.
Final Thoughts
Suppose you are in a situation where you need to make a written agreement with someone who is on the other side of the world, or you put your signature multiple times a day. In that case, you should consider signing online as a faster, more reliable, and safer alternative.
Adobe Acrobat released the online version of their tool and made it accessible for everyone to have their signature digitalized and ready for use at any time of day and night. Ensure you follow the trend and get on board for signing documents online.