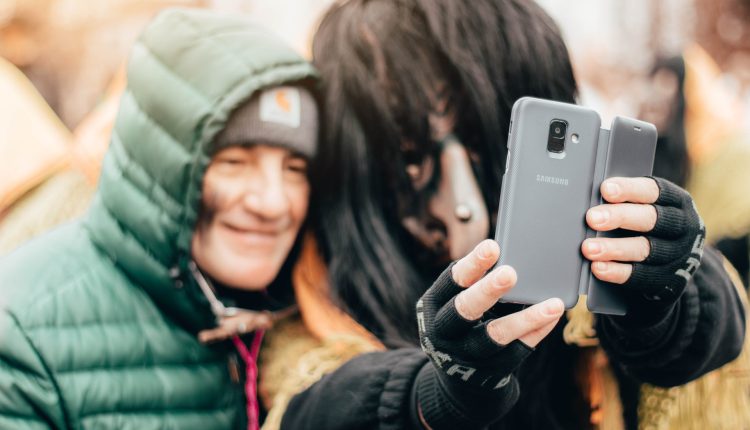 Top Five Best Samsung Galaxy S9 Cardholder Cases (2023)
The Samsung Galaxy S9 was a part of the flagship Galaxy S series, known for its excellent performance in both the hardware and software departments.
Even though it was released in 2018, many people still use it today due to its unique style and durability.
According to Statista, 8.3 million Samsung Galaxy S9 and S9+ were shipped worldwide during the launch month, which is an impressive number nonetheless.
Despite having Gorilla Glass 5 on both the front and back sides, it is not foolproof. It can potentially break due to negligence or tear and wear.
To avoid that, you should use a case to protect your Galaxy S9. However, if you are not a fan of dull smartphone protectors, we offer you a great combo – Cardholder cases.
That's right, these smartphone cases double down to be both protective and serve as a wallet to store your cards.
If you like that idea, we picked the top 5 best Samsung Galaxy S9 cardholder cases you can use in 2023!
1. Spigen Slim Armor CS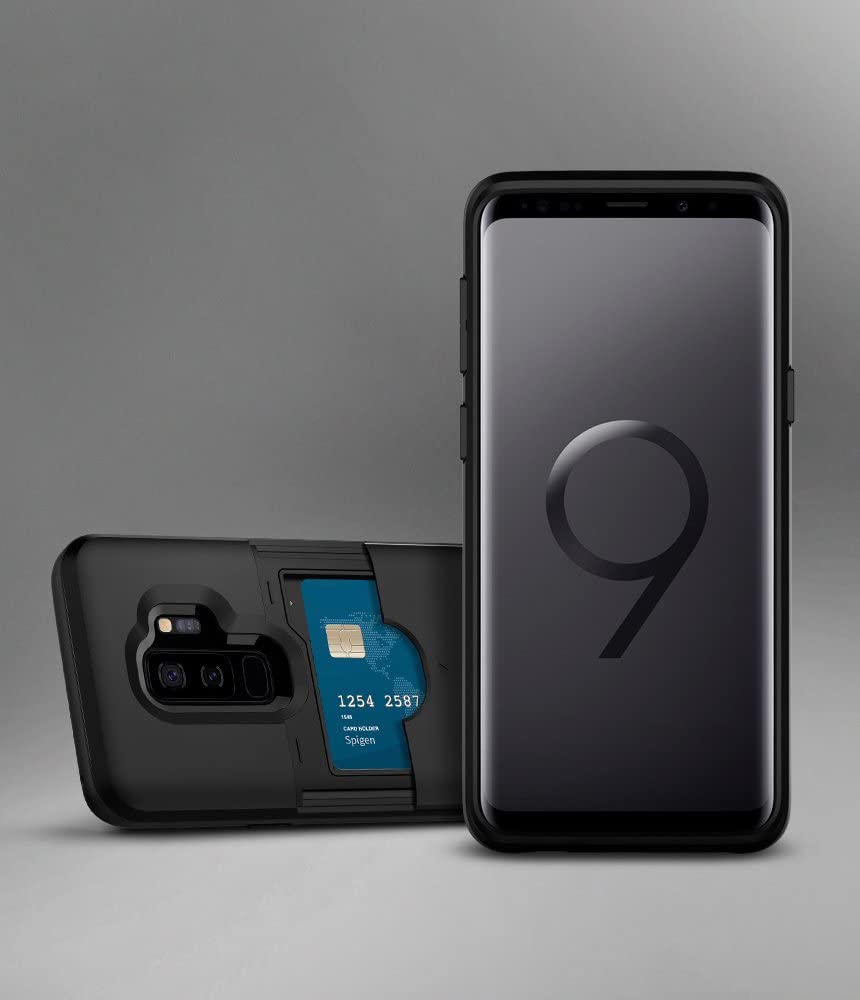 Perfect cardholder cases are multi-practical. They keep your smartphone safe while offering you slots for cash and cards. Although Samsung Galaxy S9 is quite big, it is possible to find an excellent case match that will provide you with everything you need.
One of the best examples is the Slim Armor CS developed by Spigen. Slim Armor CS is sturdy and made from polycarbonate, protecting your smartphone from anything.
Case edges are smooth and the case allows you to use the screen from edge to edge. When it comes to the card slot, it slides easily, allowing you to store up to 3 cards at the same time.
On top of that, the case covers your cards entirely, leaving no uneven edges along the way. However, because the cardholder is located on the back side, which is easily opened, you can't use any ring pops or phone grips.
2. Goospery Magnetic Door Closure Case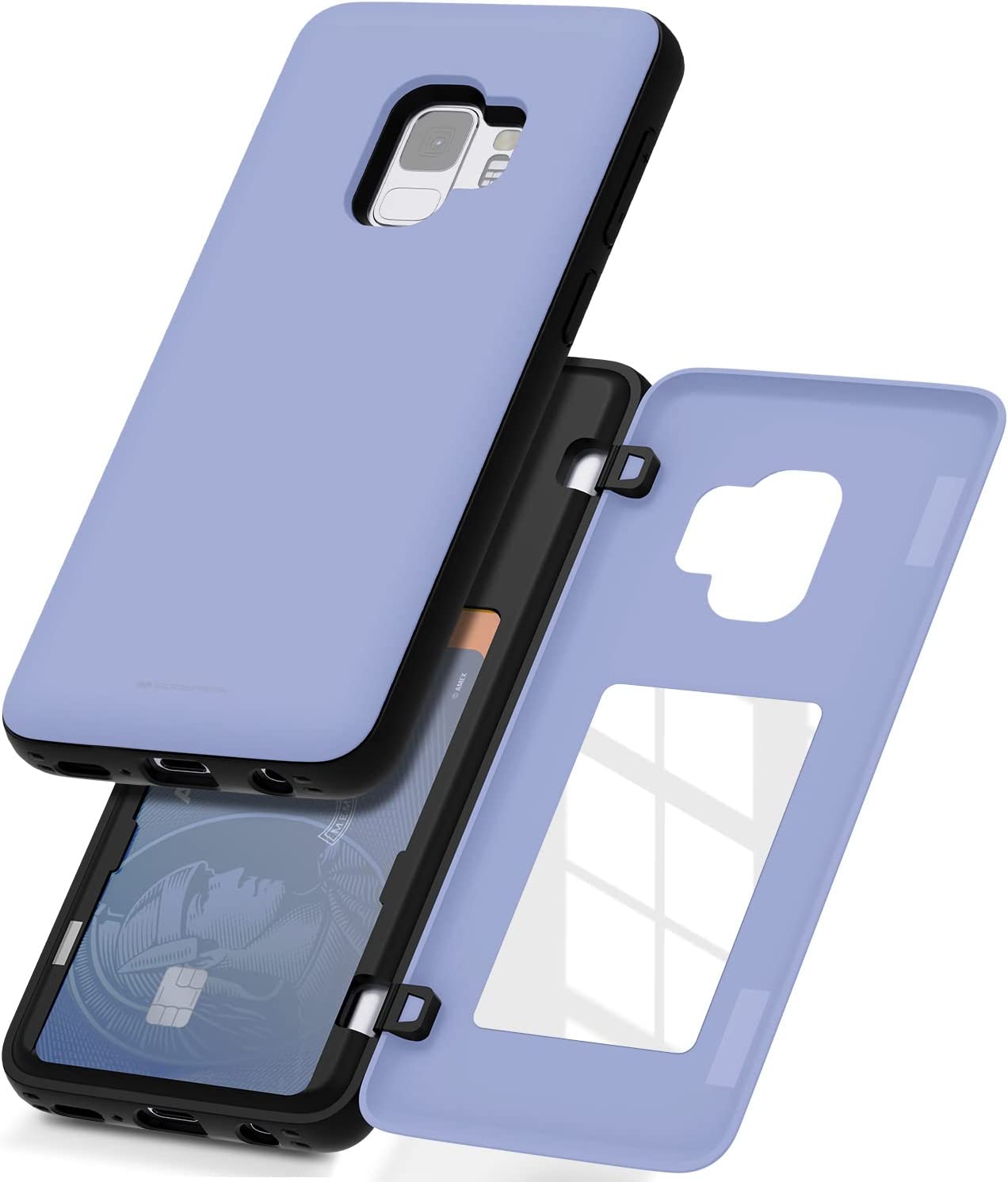 If you don't want your cardholder case too thick, but want it to be practical, go for Goospery Magnetic Door Closure Case.
This case sports a slim and smooth design that will fit nicely in your pocket. Building material provides you with a nice grip as well as solid protection.
Even though it protects your smartphone from all ends, the only disadvantage is that you can only store two cards at a time.
3. S9 Zipper Pocket Card Case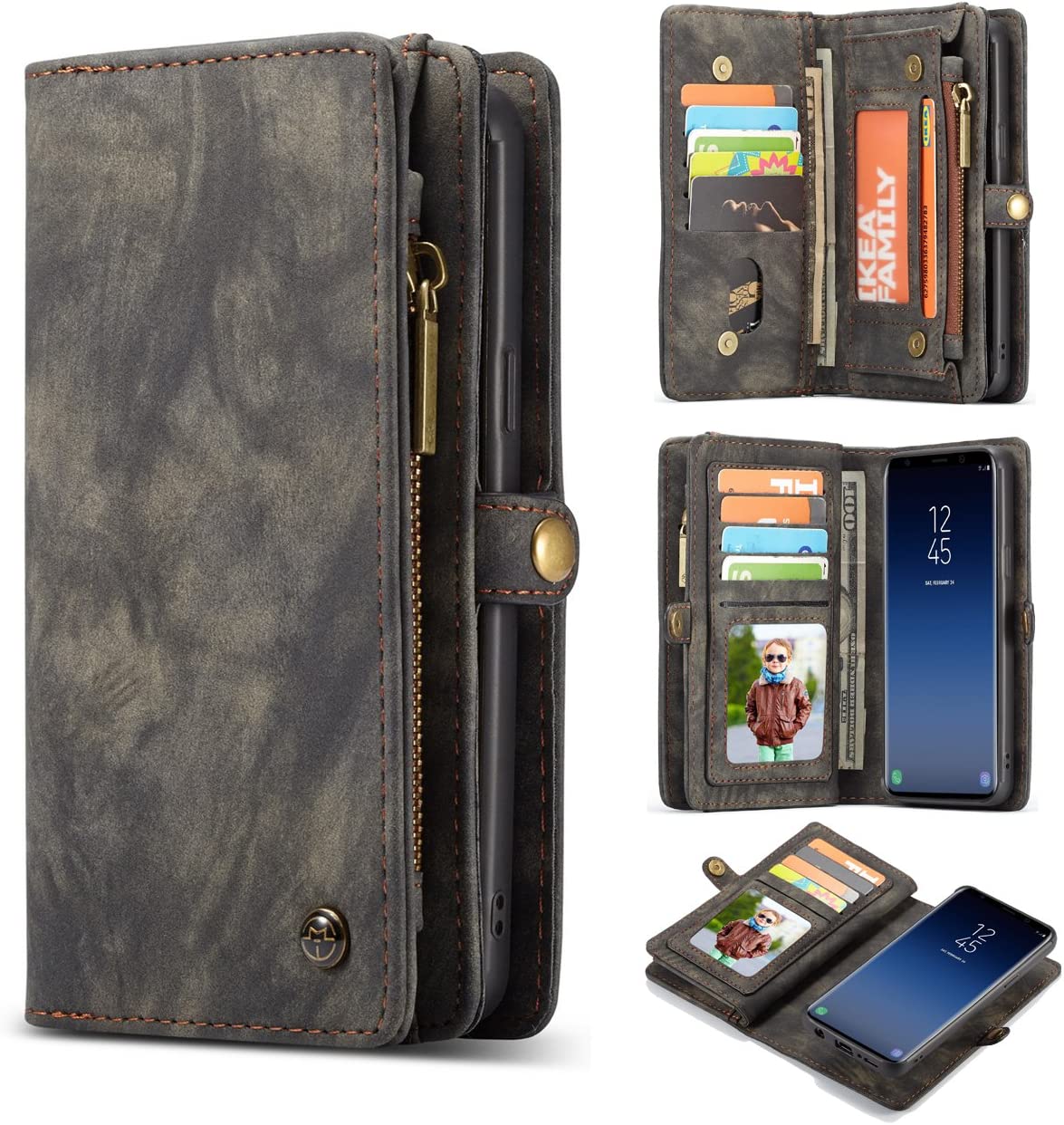 Maybe a slim case is not for you? Maybe you want a full wallet functionality alongside phone protection.
If that's the case, S9 Zipper Pocket Card Case is right for you. S9 Zipper Case provides you with zip security for maximum protection. It is handmade from high-quality material to get you that comfortable and premium touch feel.
You can store up to eleven important cards in one go, as well as it has viewing options for both landscape and portrait views.
The only disadvantage is that it can get bulky and sit uncomfortably in your pocket.
4. ProCase Folio Folding Case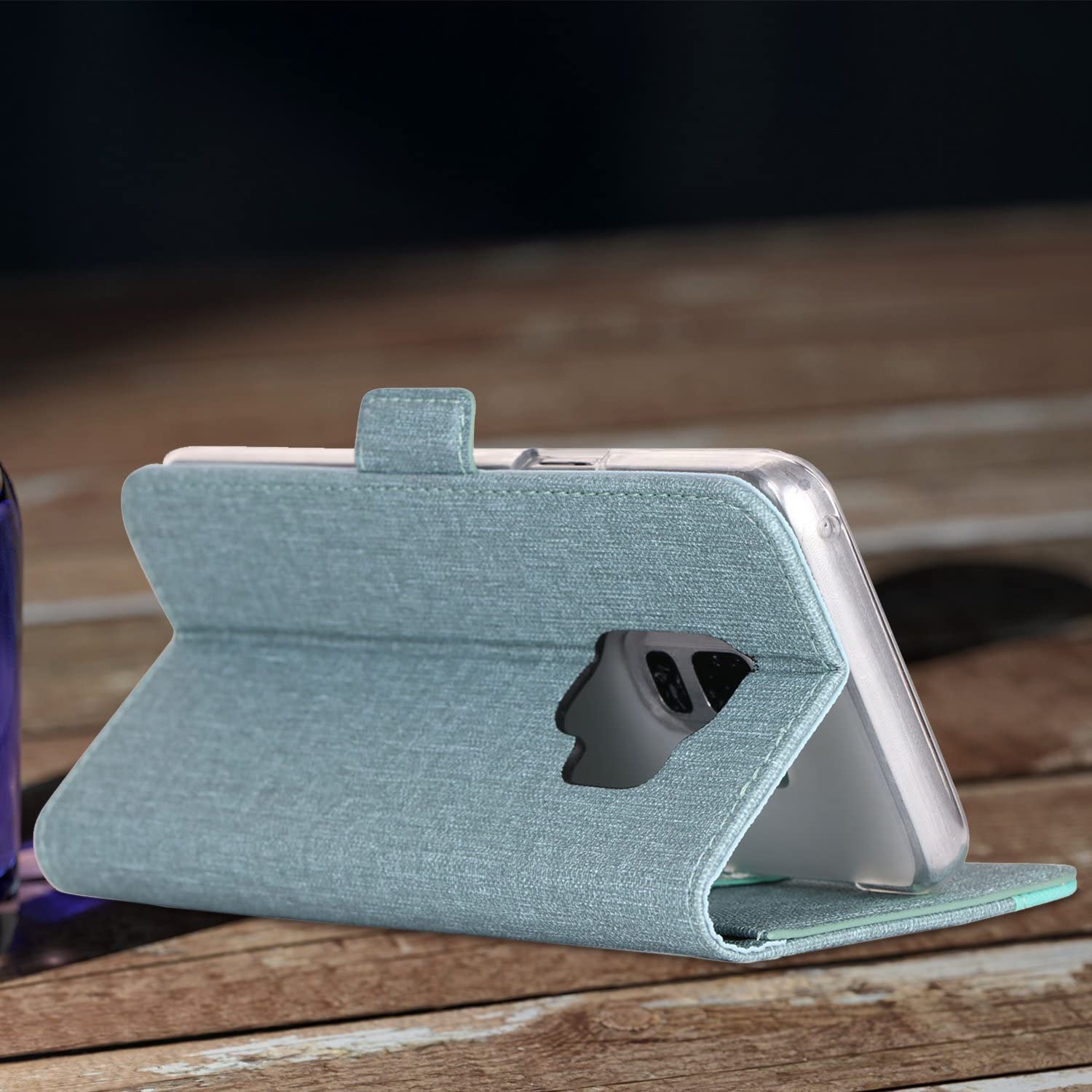 In the fourth place, we list the ProCase Folio Folding Wallet Case. Its intriguing and slim design will be a nice addition to any formal or informal occasion.
On top of that, it has an anti-slip and wear-resistant function, which will provide more protection to your smartphone. One big disadvantage is that you can store a maximum of three cards. Moreover, because of the compact places, stored cards can sometimes scratch your screen.
5. LakiBeibi Galaxy S9 Case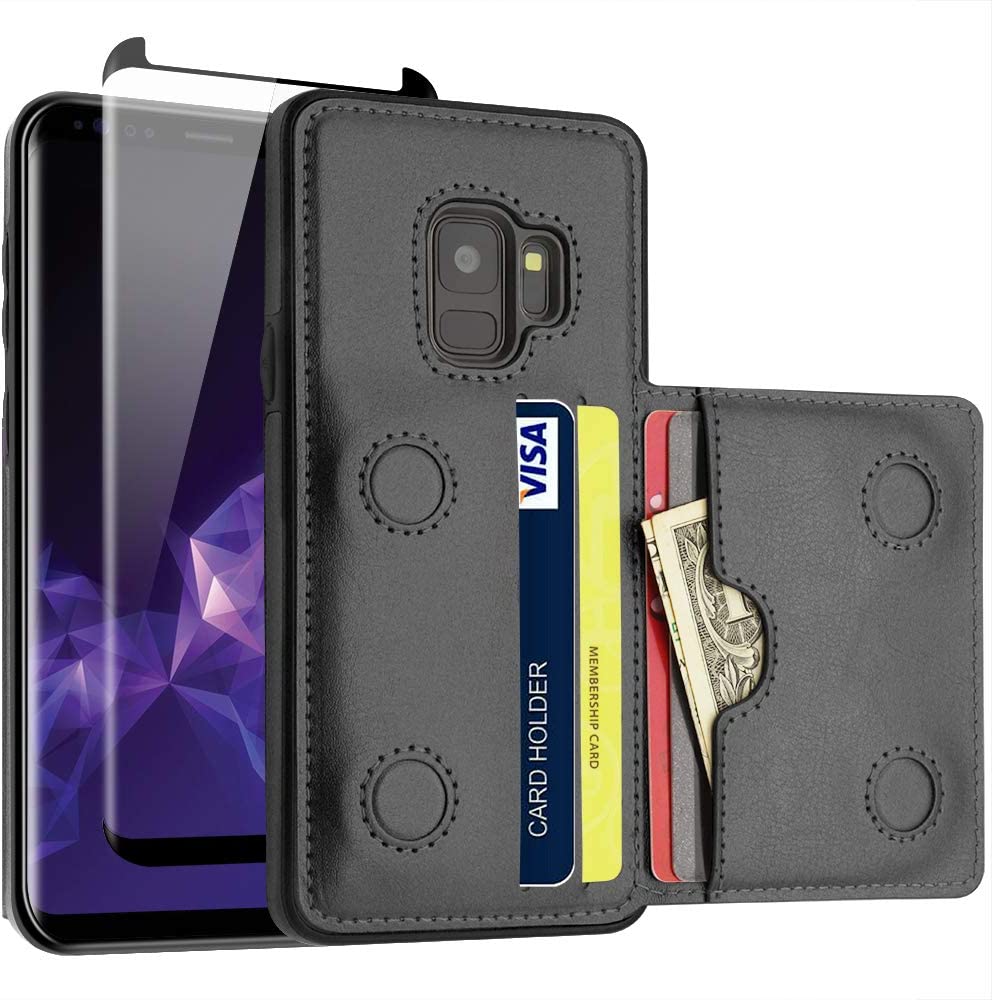 Last on our list is the LakiBeibi Galaxy S9 Case. This case comes with a screen protector, however, it is only compatible with the 5.8-inch Galaxy S9 version.
You can put up to four cards in the concealed slots. LakiBeibi case provides you with a trendy and excellent feel touch, thanks to its leather and shock-absorbing leather.
Magnetic snaps are strong enough to provide you with maximum safety and phone protection.
In Conclusion
The best way to protect your Samsung Galaxy S9 is to use one of the above-mentioned cardholder cases. These cases will provide you with ultimate protection and wallet functionality. All you have to do is pick one that suits your needs and you are good to go.