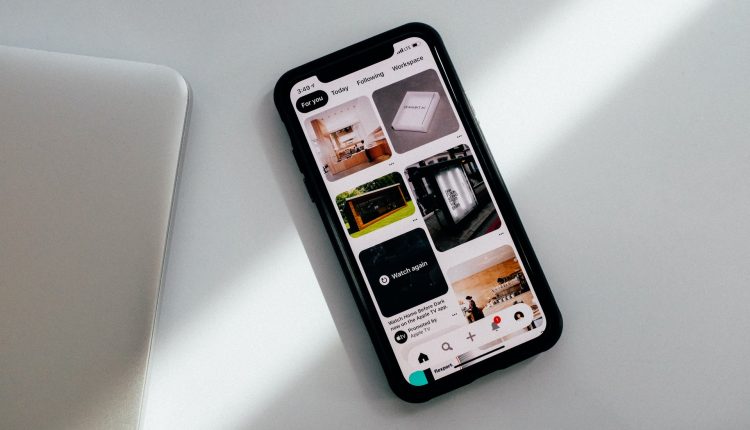 Top Five Free WordPress Gallery Plugins to Wow Your Visitors
Photos are powerful. They tell a story, inspire, persuade, and do much more for your online business. The product images achieve effective communication between your customers and your products that is specific and not possible through written pieces.
More than ever before, Internet users access websites on the go via mobile devices. Thus, a gallery can occupy your visitor's attention in a way that words can't. A WordPress gallery should not require the services of a developer.
However, if you are a developer, you will be pleased to hear about this one. WPMU DEV's all-in-one WordPress platform gives you everything you need to manage, update, optimize, secure, and host client sites – all under one roof. Get 20% off any of their plans here. Free trial included.
WordPress plugins can perform far more operations than the default WordPress gallery. Here is a list of the five best free WordPress gallery plugins you can install on your website right now.
1. Customizable WordPress Gallery Plugin – Modula Image Gallery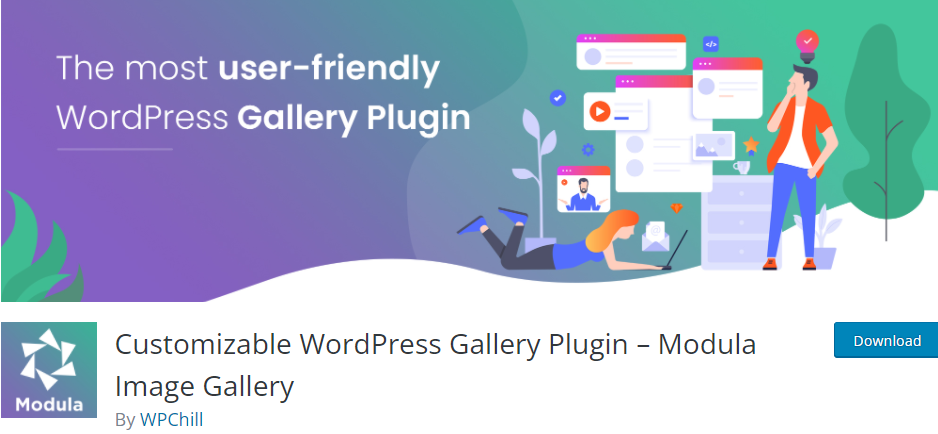 Modula makes it easier than ever to design gorgeous fullscreen galleries, modular layouts, customizable transmission lines, and more. You can use it directly from WordPress with just a few clicks. It is one of the most popular WordPress gallery widgets for creating creative, one-of-a-kind, and adaptable galleries.
Modula was explicitly built to be consumer-friendly, allowing users with different levels of WordPress knowledge to construct the ideal WordPress photography and slideshows. You may leave all of the personalization elements to the system if you don't want them, but if you do, they're available so that you can set gallery format, photo borders, and caption size and shape.
Plus, it's an excellent portfolio for showcasing the finer points of your work. You can display your images and sketches in a complex and turbulent grid, along with a brief overview of each image's content.
2. WordPress Gallery Plugin – NextGEN Gallery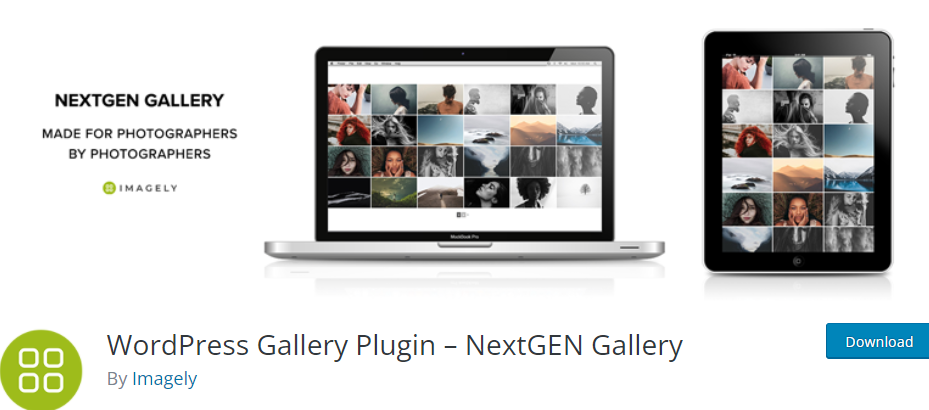 NextGEN Gallery has been the standard WordPress gallery plugin. Over 1.5 million new installations each year shows its popularity. It's simple enough for regular photo galleries yet strong enough even for photographers, graphic artists, and imaging specialists.
NextGEN provides a comprehensive WordPress gallery control system on the back end, including the ability to mass post photographs, integrate metadata information, add, delete, rearrange, sort photos, modify thumbnails, group galleries into albums, and more.
Finally, its free edition has three gallery slideshows, thumbnail, image browser slideshows, and two album styles, compact and extended. Each has various layout, design, speed, animations, interfaces, lightbox features, and more.
3. Photo Gallery by Supsystic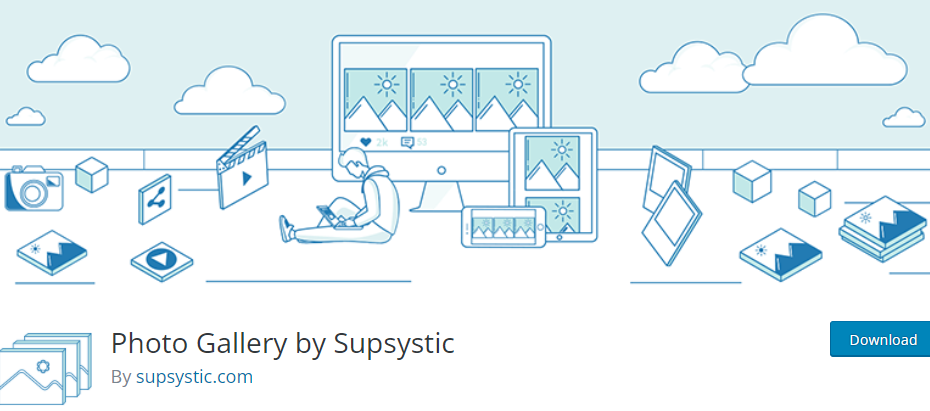 The WordPress Gallery by Supsystic plugin allows you to create whatever form of a gallery. Gallery styles with the Photo Gallery plugin can be fully customized, including shadow, border, caption, and icons. Select the shadow settings and adjust the color and width to your liking.
This plugin is mobile-friendly and responsive. Utilize various border styles, and insert a photo summary and a symbol per each image frame. To make your gallery SEO-friendly, set the title and description of the gallery media.
You can have incorporated Gallery with their social share plugin. In addition, you can now share photos and receive likes from your Facebook, Pinterest, Twitter, or other social media. You can also include your company's branding on each photo to create a trademarked gallery.
4. Photo Gallery by FooGallery – Best Responsive Image Gallery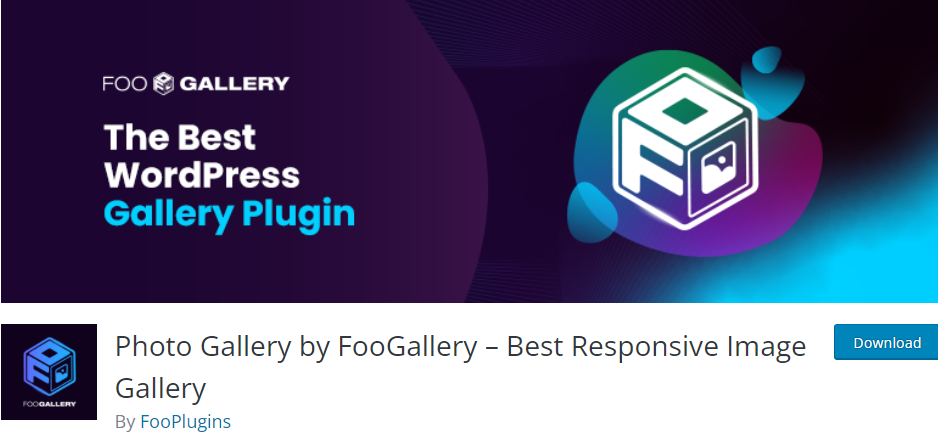 Use their beautiful pre-built layouts to add a stunning gallery to your web page in less than a minute. If you want more authority, incorporate all of their features to customize your galleries to look precisely the way you desire.
Photo Gallery by FooGallery is a simple image gallery fully responsive plugin with beautiful pre-built gallery designs and an emphasis on effectiveness and Search engine. It has prioritized the performance of its javascript while also improving the graphic consistency of all gallery designs.
Galleries load and show up faster for your viewers, and because of that, your visitors can engage with the gallery quicker. Most of these galleries are adaptable, and a pleasant fullscreen framework is included. Furthermore, you can rearrange your galleries utilizing the drag-and-drop option.
5. Gallery Plugin for WordPress – Envira Photo Gallery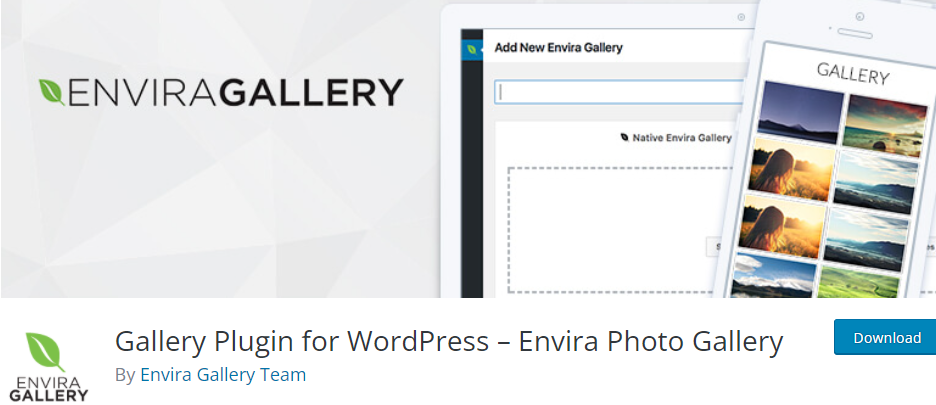 Envira Photo Gallery is a simple, efficient, and effective drag-and-drop image gallery plugin. Because they understand the importance of speed in SEO and converting traffic, Envira is fully optimized for browser and web service results.
Also, this plugin tends to work well with popular website builders. It was designed to integrate with your data flow and make a gallery for your WordPress website in just a few minutes. You can post your pictures, restructure them, and easily build an image gallery using their simple drag and drop developer.
By default, it is fully functional and smartphone-friendly. To ensure maximum speed, Envira designers optimized every request their customers had. Also, you can add metadata information, website links, stand-alone systems galleries, and pages.
Conclusion
Galleries are your tool for achieving an almost physical experience of your product or service in the online world. Your theme must be consistent when creating a gallery and promoting your brand. The WordPress gallery plugins mentioned in this article can help you achieve just that.