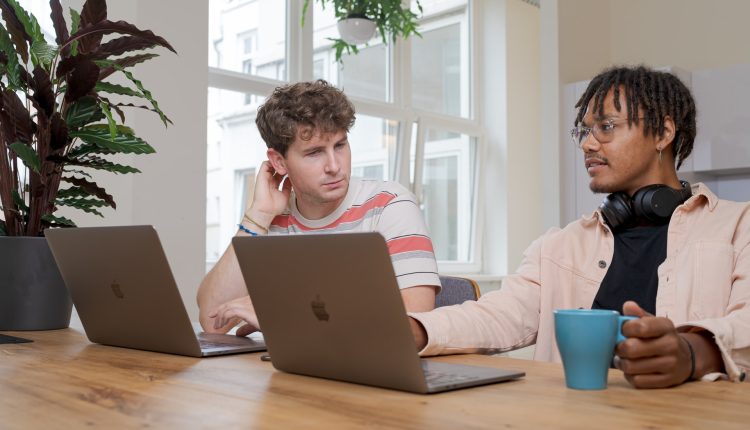 Best Tools for SEO Managers to Ensure Your Website Ranks High on Search Engines
Search Engine Optimization (SEO) helps track visitors and puts your website on a higher rank. Content of the website is vital to gain returning visitors but to catch a new one is important to be visible in the ocean of websites.
For successful website optimization, more visibility, and being easily discovered on search engines, an SEO manager needs to use the best tools and strategies. In this article, we will list some of the most popular and the most successful tools for SEO managers at the moment.
1. Ahrefs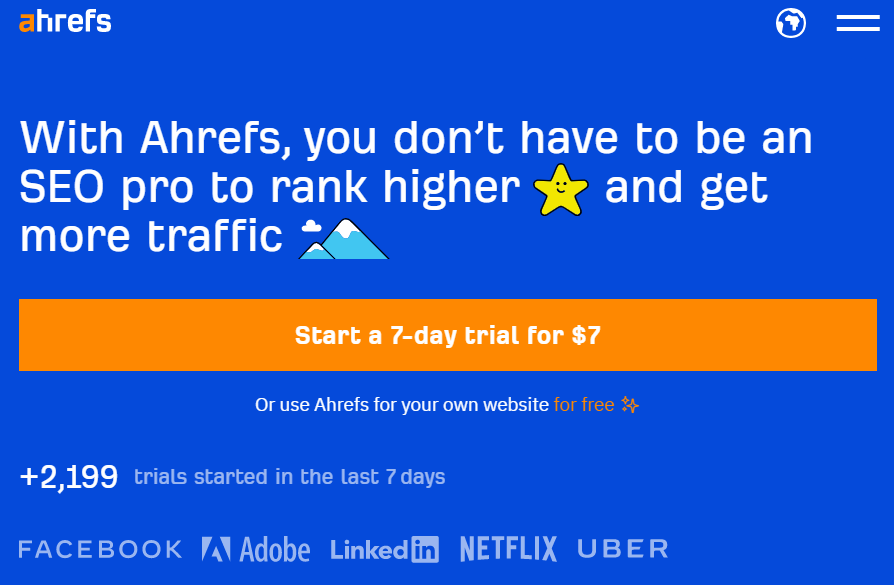 Ahrefs is the first choice of many SEO managers and online workers. Its long list of powerful features catches new users daily. They contain different features, nicely selected based on the SEO segments and a number of projects or users.
It constantly tracks any change on the website, how the traffic goes, related domains and backlinks, and a list of keywords. Its Site Audit feature does a deep crawling analysis of all pages and makes a detailed report for suggestions on improving the website's performance and optimizing it.
Moreover, the Rank Tracker feature compares performance with similar competitive websites creates reports of detailed ranking. Some of Ahrefs's features are always free, but it is helpful to have a longer list of paid services for larger projects. They offer several pricing packages which can be paid monthly or annually. Visit their website to see prices and features.
2. SpyFu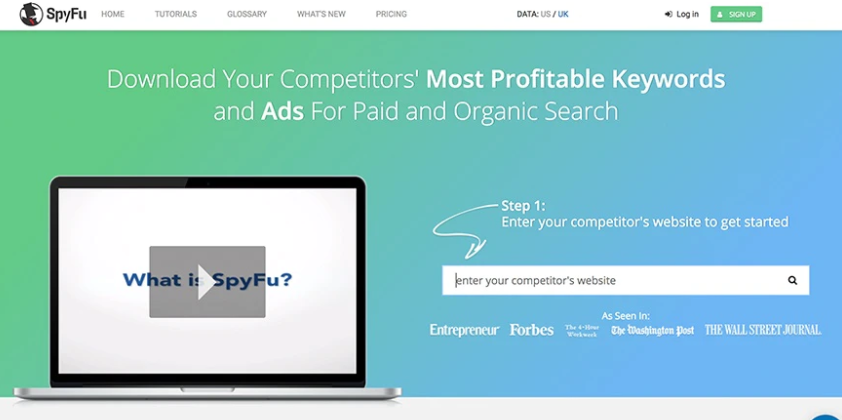 SpyFu is an SEO tool with a long list of features, from simple keyword search to a detailed analysis of the competitor's website. With this tool, you can see which keywords you should focus on and base your content, and how it goes on the ranking list.
The strongest feature of this tool is the deep analysis of other websites. How they get their traffic, which keywords they use, and their SEO strengths, are just some of the reports that SpyFu gives you. Also, it helps you to track the backlinks, their success, and keywords for better rank.
With their detailed reports, you can make a successful strategy to focus on improving your website and its rank. SpyFu offers many different pricing packages. The price depends on the provided features and their limits.
3. Semrush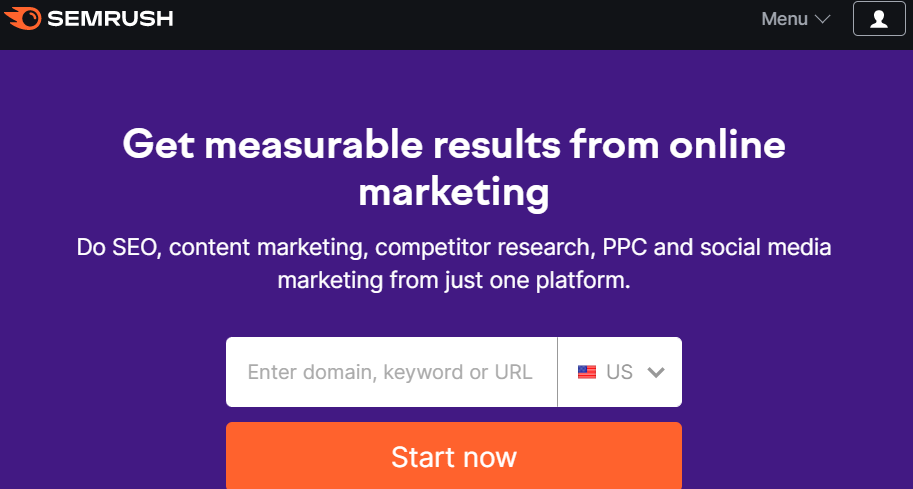 Semrush is probably the most popular SEO tool among users with the constant growth of the community. This tool does a deep analysis of the website; it goes over data search, tracks the traffic, offers detailed rankings, compares competitor's statistics, finds the important keywords.
Its detailed analysis of the competitor's website includes traffic strategies, SEO moves, which keywords gave them high ranks, how they do their branding and advertising. All of its features are in favor of improving the website's performance. Prices depend on the offered features in packages, and they are carefully listed on the website.
4. Moz Pro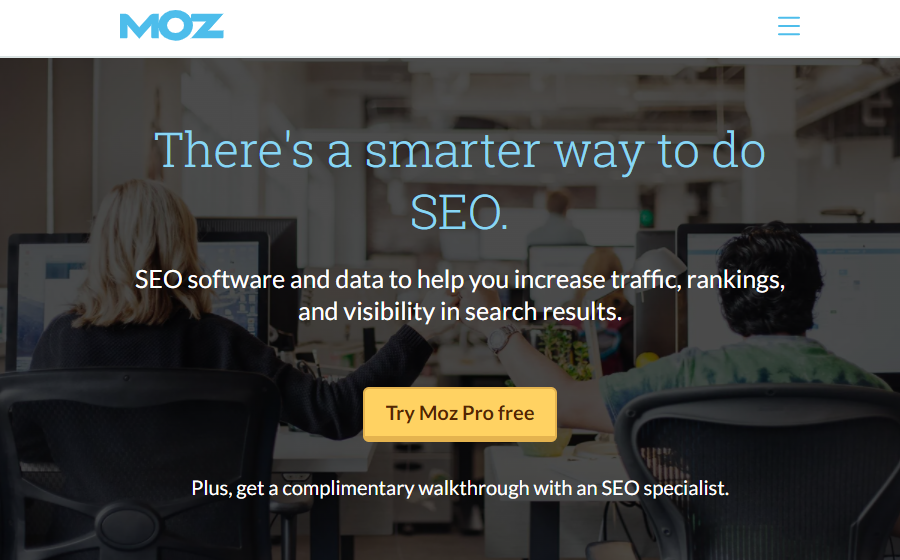 Moz Pro is another excellent SEO tool for better website visibility. It searches important keywords and tracks how they are behaving and affecting the performance. It does a great site audit, with a detailed crawl for finding issues and suggesting changes.
Moreover, Moz Pro analyzes the ranking, comparing it with the others, showing which keywords and content got the most success or what should be improved. Overall, this tool helps get to know the visitors to improve the general state of the business spending less time. They offer more pricing packages with different features included, with 30 days trial.
5. KWFinder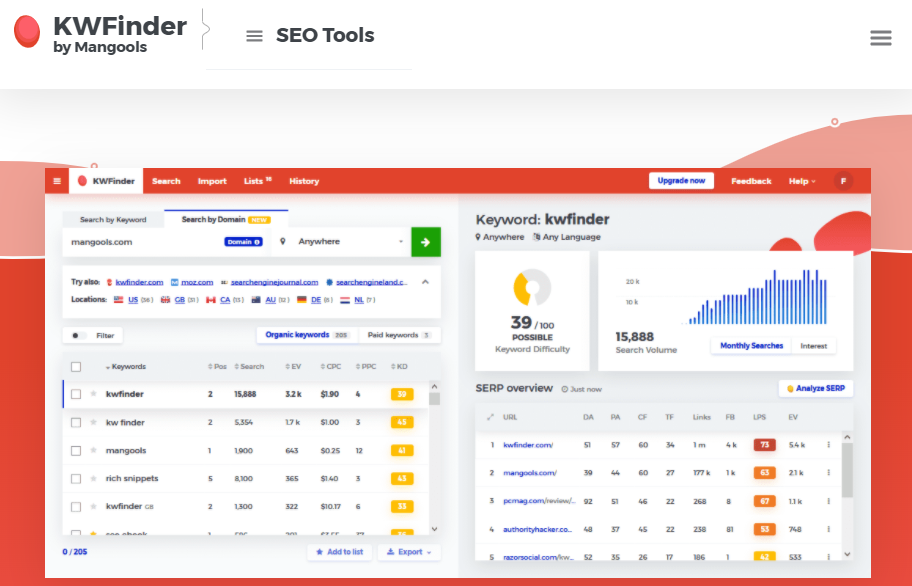 KWFinder is a simple SEO tool for finding important keywords on the website. It doesn't have a long list of other important SEO features. Instead, it does everything related to the keywords. It analyzes the ad hoc keywords, identifies the best keywords, watches its detailed visually presented results, and recommends.
KWFinder also tracks backlinks search results and makes good analysis reports. Plus, it also can find keywords from some other websites. Overall, this tool is a good base for a successful SEO strategy, and some users would not need more than this tool only for their SEO management.
Finally, KWFinder is a part of Mangools package with other SEO tools. Its price depends on additional features and the size of the business you want to track.
Conclusion
SEO tools are developed to make your business's online existence better, helping you save a lot of time and channel it on other improvements for the business.
Here are some of the most popular tools, with many essential features to improve your work. You can try all of them and decide what makes a perfect match with your website and budget.