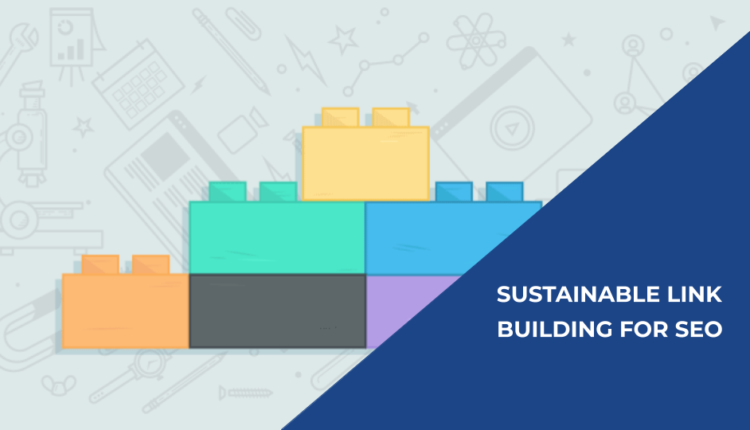 Sustainable Link Building SEO
Link Building strategies must be implemented sustainably to increase your SEO rankings.
To successfully position your business within the first positions of a Google search results page , it is essential to carry out an ongoing series of SEO techniques. Among them, the practice of Link Building is one of the most important.
Link building technique consists of creating a network of backlinks (or Inbound Links) by generating links on relevant external sites that lead to yours to generate web authority, reputation and thereby improve the organic positioning of your website in the SERPS.
Link Building as part of On-Page and Off-Page SEO
The foundation of Link Building is based on the fact that search engines take into account a series of SEO On-Page and SEO Off-Page factors in their algorithms to position your website on the Internet.
So, it's important to find a balance between internal and external links on each page. However, when it comes to link building, Off-Page SEO efforts are generally more important than On-Page. This is because Google values more an external or third-party link that redirects to our website, also known as a backlink, rather than one that is indexed within ours and will lead to another subpage.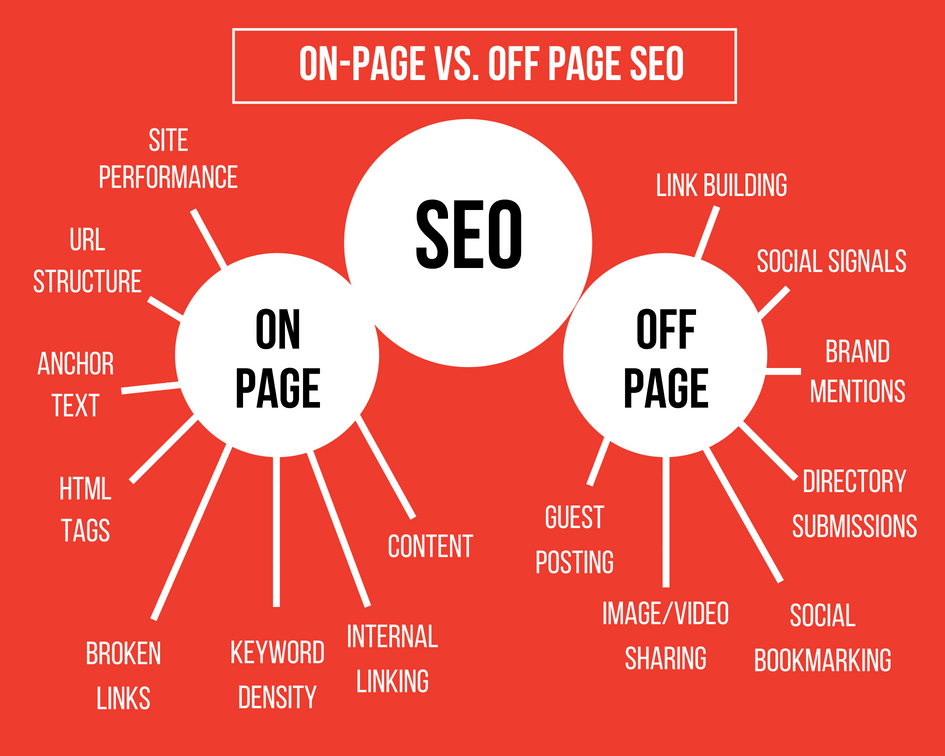 In addition, Off-Page SEO creates a permanent advertising source for our website, which is a good investment of our time. Also, keep in mind that Link Building strategies don't have a start and finish date, but are an on-going task.
Main problems
There are some problems with Link Building strategies, which are seen as "aggressive" by Google. These are the techniques that are somewhat forced to guarantee an almost certain position in its top rankings. For years Google has been updating different versions of Penguin, with the aim to combat this type of activity that alters search results.
That said, Google's algorithms have evolved to a point where, today, these techniques will be counterproductive. An abusive or unnatural SEO strategy will be penalized sooner or later. Meaning, the link interaction needs to be natural.
Among the practices that Google penalizes are paid links, excessive link exchanges, and advertisements that are meant to transfer PageRank. So, aside from the fact that PageRank sculpting doesn't work anymore, companies that don't use the "nofollow" tags to filter bad backlinks risk damaging their credibility and overall page score.
So instead, look for links from portals tackling the same subject and include the necessary nofollow tags to always seek maximum genuineness. These tags add real value when such links increase user engagement.
To-do list for link building
1. Increase the domain authority of your website
First of all, know your website's authority. It will help you understand your possibilities, establish which keywords you have to compete over against your competitors, and define realistic positioning objectives.
Google determines which sites will rank best for a given search considering the quality and quantity of content, as well as external links that lead to each site. So, quantity is not everything, you need quality as well. Thus, the better your backlinks are, the greater the domain authority will be, making your website rank higher.
There are many ways of increasing your authority organically;
Look for people with similar projects and establish good and professional relationships so you can ask for inbound links.

Be active on websites that tune with your topic. Participate in discussions with related themes to yours, add information in the comments section, so you will attract organic traffic to your website, and generate collaboration.

Enable your clients to leave reviews to generate credibility and authority for your business.
Furthermore, guest posting on reputable sites with similar approaches to yours can increase the authority of your brand. By doing this with a certain frequency you will progressively gain new readers, which will lead to potential clients or consumers, all of which will positively impact your conversions.
2. Increase your credibility to the audience
When your site is mentioned in a high-quality trade publication, your brand's reputation rises and becomes more relevant to public perception.
To achieve continuous relevance in your site, the content needs to be applicable and elaborated. A method to obtain links passively is by generating specific and higher quality content such as studies, infographics, and reports, that provide credibility and generate interest from other sites that will link to you.
Another way to create content of original value to rises the attention of audiences is increasing the length of blog articles, exceeding 1300 words when dealing with topics of greater depth. If you create advice guides or write tutorials explaining in detail how something works or can be solved, the natural links will follow as long as you are considered a qualitative and informational source by your readers.
Long-term benefits
Link Building is a constant and long-term job, it's undertaking but very effective. If you are willing to put in the time and effort to learn, execute, and improve as you grow in relevance, the results will be spectacular in the medium to long term.
By sustaining your collaborations with other sites over time as part of your Link Building strategy, you will build solid relationships with representatives of your sector. Eventually, you will have numerous links with external sources that, as long as you maintain reciprocity, will always be willing to publish yours. Link Building is not a campaign with a start and finish date, it's an ongoing activity with long-term benefits.
Things to avoid when link building
1. Avoid including your links on low-quality sites
Instead of publishing backlinks on undesirable places such as forums or low-quality sites, it is better to focus on a few directories that are relevant to your site.
The theme of the links is another relevant factor for link building. Make sure the theme of the websites where you are going to get links from keeps a certain similarity at least in the general content. Otherwise the less related, the lower the quality of the links you get. To keep count of the external sites linking back to you, use a backlink counter or your Google Search Console.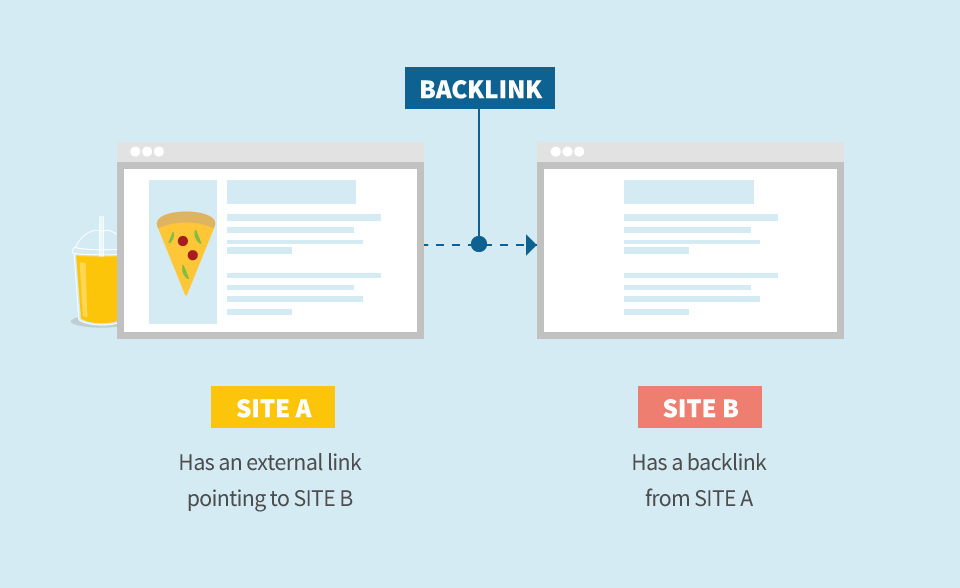 The same happens with guest posting. Writing articles for other mediums offer really good results if used well. But first, make sure you look into the web or blog with which you are going to collaborate and make sure you are in tune. If not, there's a great danger to end up irrelevant or even worse, becoming spam. 
2. Avoid scheduling your Link Building strategy on the same dates
The work needs to be done little by little and continuously over time, otherwise Google will detect it and penalize it. 
In other words, if your page is getting a ton of backlinks in just a few days, Google would detect abnormal behavior and therefore, could potentially penalize the website. There has to be a temporal evolution. For newly built websites it is recommended no more than five links generated per month with an increase as time goes by.
This is no to say that if you try and "trick" Google by smart-scheduling your get-backlinks-quick schemes Google will not find out. The algorithm has seen over a decade of link building scams, it knows what to look for. So try to follow the best practices instead.
3. Do not direct all your energies to the home page
A very common practice is to have all your links go to the homepage since many companies position their main keywords in it. But, this is a practice Google really frowns upon, as it creates link-spamming and more-likely-than-not, there is no correlation between the content and the homepage it links to. It's safe to say this practice is more than penalized.
It's better to link to the internal pages of your website, to provide a greater variety in your links and give greater strength to your subpages and improve the positioning of the deeper pages.
This work can cause significant problems in SEO positioning and website authority, as it directly affects your user experience, a factor very important for Google. Your readers need quality links that lead them to expand their knowledge and information, and running into the home page over and over doesn't add any value.
Link to secondary URLs pages. If there are any pages of the site that have specific information better related to the anchor text, link these ones for the Link Building rather than the main or home page.
Solutions
Boosting the growth of your website in search engines is possible thanks to the different organic strategies such as Link Building. But only if these are implemented correctly, with the time required, and an excellent and organized strategy. Above all, determine which are the most convenient external links to the website and try to avoid penalties from Google.
Not all external links that point to your website are beneficial. Depending on the backlink's domain authority, your website's positioning will be considered more, or less relevant. This is because, when Google finds backlinks to you that useful and relevant, you get a higher score. And as a result, when your relevancy is higher, your score increases and so is your own domain authority.
Conclusion
Link Building is a vital part of our SEO efforts and directly impacts our positioning on Google searches. So, it must be implemented effectively and sustainably. Since the success of a certain web page depends, to a large extend, on the correct implementation of Link Building, it shouldn't be lacking in any online marketing plan.
This strategy goes further than getting a large number of links, it is about getting valuable links, which transmit authority to your page. You can use techniques to obtain backlinks, however, they should not be abused, or could lead to a penalty.