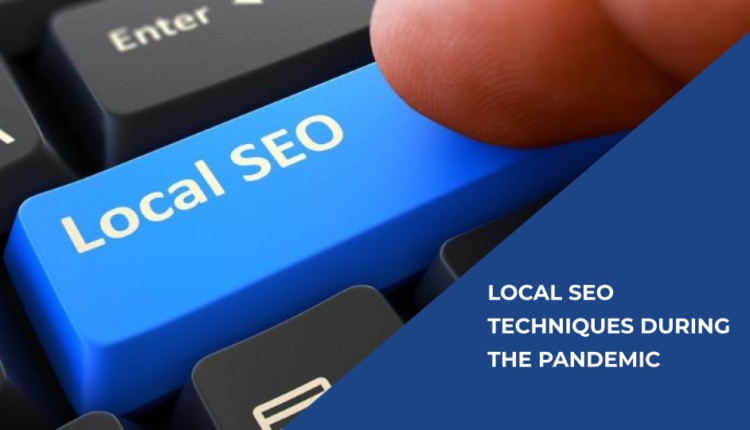 Local SEO Techniques During The Pandemic
Must-do local SEO strategies for beginners during Covid-19 to boost your business
Under the impact of Covid-19, people are spending more time online than ever. As a result, SEO has become more important. Especially local SEO.
With the boom in online activity, it is a great opportunity for local businesses to rank higher and have a salient online presence within their local market.
But what is the difference between multi-regional/international SEO and Local SEO, and does it make a difference in how we rank?
In this article, we will elaborate on what is local SEO and how to implement local SEO during the Covid-19 pandemic so each business can gain more local awareness and build their local rank.
What is Local SEO?
Local SEO is still all about search engine optimization, but it focuses more on the local search results compared to general ones.
The goal of a successful local SEO is to attract more business from the relevant local searches, i.e. your local market. Google adopts a different algorithm for local search that takes the proximity factor into account when your search keywords contain a location keyword.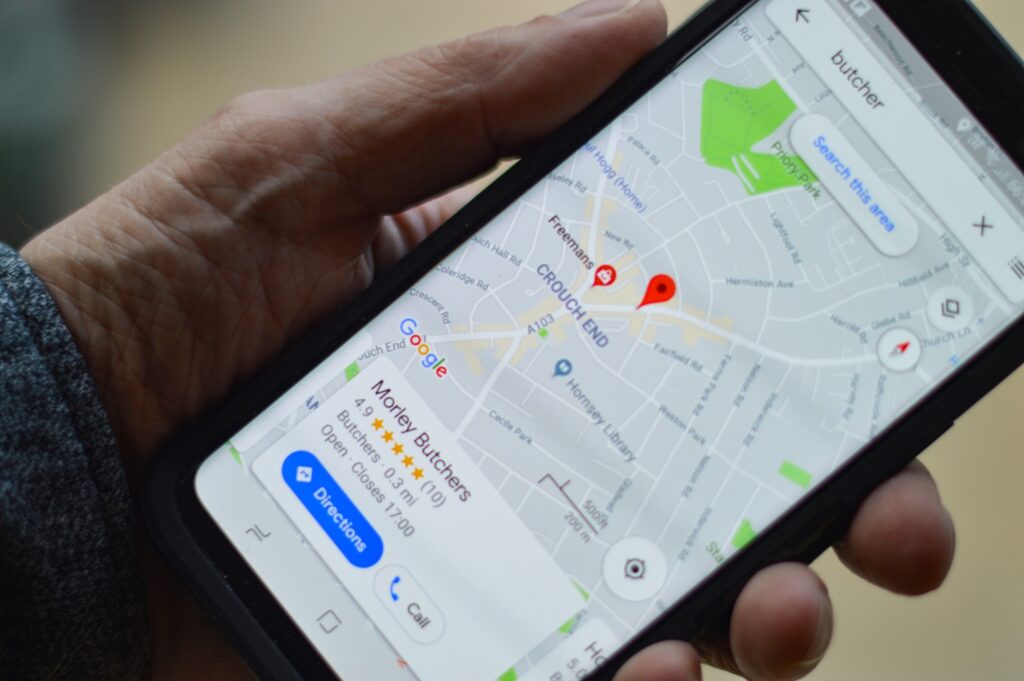 So when you search "cafes in Copenhagen" on Google, the cafes in Copenhagen that have been indexed by Google will show up in the search result.
Also, when you type "cafe near me" and allow Google to locate you, the result will show you the cafe near your location.
In short, the local search algorithm is mainly location-oriented. And the SEO strategies to thrive under this algorithm is Local SEO.
Why is Local SEO Crucial During the Pandemic?
Local SEO has always been an important part of SEO strategy. Nowadays, 46% of Google searches come from users searching for specific information such as destinations, or location-based products and services.
So much so that "near me" searches have grown by 900% since 2016. But its importance has grown because of Covid-19.
As many countries have imposed national lockdown and some businesses are forbidden to open or choose not to open, the need for local search has greatly increased.
People need to plan more before going out, see whether the store is open, which store is closer, etc. Especially, users that do local searches have a higher intention to purchase.
Therefore, by providing updated and useful information, it is a good opportunity for local businesses to rank higher on the local search results and appear on the local map pack.
Indeed, it is not easy to execute your marketing strategies while the budget is tight. But SEO is something that has to be continued by all means. SEO is rarely about the money you spend, but more about the effort and tactics that you use.
So even if your business is restricted by the current protocols, you can still optimize your local online presence by implementing local SEO strategies.
However, local SEO is not as necessary for some businesses. Next, we will look at whether local SEO is something for your business.
What Type of Businesses Should be Doing Local SEO?
The answer to this question is clear and simple, any business with a physical location should be doing local SEO!
As we mentioned, "location" is the key factor in the local search algorithm, so you need to at least have one physical location to be indexed by the search engine and attract visitors to your physical location.
If your business has multiple locations, that's also perfect for local SEO. Namely, local SEO is for brick-and-mortar businesses.
It is easy to fall into the rabbit hole of Google My Business eligibility. It is true that Google is the most dominant and widely used search engine, a big part of local SEO strategy involves Google.
However, if you are not eligible to be listed on Google My Business, there are still other ways to do local SEO such as HTML pages or social media profiles. Just remember that local SEO is a much bigger topic than just a Google My Business account!
And next, let's look at what are the must-do local SEO tactics!
The To-Do Local SEO List During the Pandemic
Here are some common but important SEO tactics that you must implement if you are doing local SEO:
1. Create and Optimize your Google My Business Account
Google My Business (GMB) is an online tool that can help you tell Google about your business. Google My Business has become a marketing essential tool for brick-and-mortar businesses, and an essential step to an effective local SEO.
Therefore, if you don't have a GMB account yet, you have to create one for the Google search engine to include your business. To create a GMB account, there are a few steps to complete:
1.1. Check your Eligibility
Generally, all businesses that have a physical location can register on Google My Business. But, it is okay if you don't have a business storefront.
Both home-based businesses (serve customers near your home address) and service-area businesses (take your service/product to your customer's location) can still register on Google My Business.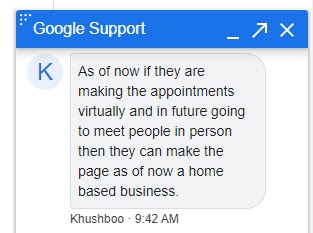 However, if you are in the virtual business, which means you provide your service or product from home, and you don't need to have any in-person contact to any address such as e-commerce.
In the past, it is not qualified to register, unless the e-commerce has a headquarter. But if your business previously provided service in person and will resume the business model after the pandemic, then you are still eligible for GMB.
So check your eligibility in detail on Google My Business because you might still be eligible even if your business model is temporarily changed due to Covid-19.
1.2. Make Sure your Website is Mobile-friendly
The next step is to make sure that your website is mobile-friendly. This is a simple but easily missed step. It is proven that 61% are more likely to contact a local business if they have a mobile-optimized site.
More and more people rely on the local search to look for stores or places for their impromptu schedule, consequently, making your website mobile-friendly is the key to local SEO.
You can easily go on Wiredelta to have a free SEO checkup. First, click here to access Wiredelta's SEO app, and enter your website address. Then you will get the result in a few seconds!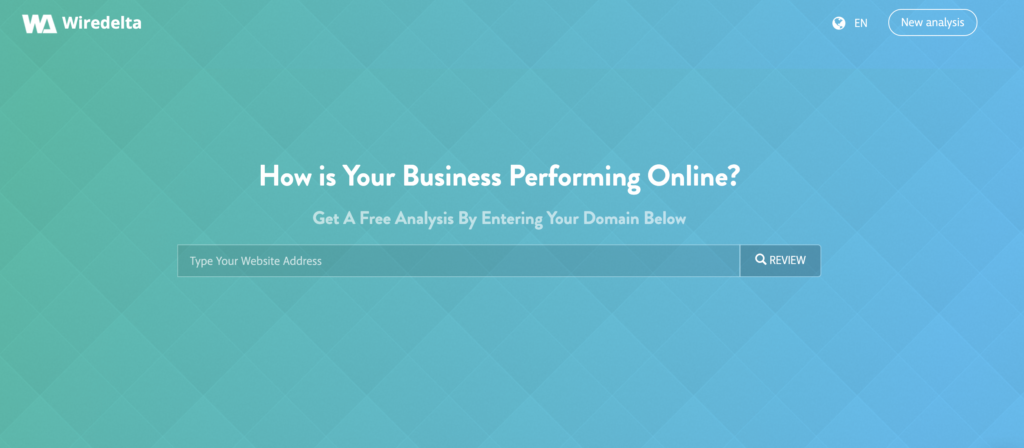 In the report given by Wiredelta, there is a mobile-friendliness section that offers an analysis of your website.

1.3. Fill out your Business Information
This step is all about filling in your business information like name, address, phone number, etc. Here is a brilliant step-by-step tutorial by Ahrefs on how to fill out your business information.
1.4. Optimize your GMB Listing
As a business owner, you might still be allowed to open till 22 pm today, but tomorrow you can only open till 20pm during the pandemic. With all the regulations keep changing, it is hard for customers to keep it up.
So an effective way to make your local SEO effort effective is to optimize your listing constantly since the accuracy of the information has become a determining factor now. Customers would like to know where and when they can visit your business by searching for information online.
To make your local SEO effort work during pandemics, you need to frequently update your business hour according to the latest regulation.
If your business hour is subject to constant changes, then it might be a good idea to consider to disable your business hour on your GMB account.
Disabling the business hour can avoid confusion and minimize the chance of customers paying a void visit.
If you still want to show your business hour, you can also choose to update your business description. The business description section provides a platform for businesses to communicate to customers directly about any changes due to Covid-19.
It is also easier to change than the business hours. By informing your customers about the uncertain situation due to Covid-19, customers can be more prepared and be more empathetic towards your business.
2. On-Page Local SEO Optimization
Local SEO optimization doesn't stop at Google My Business, there are more things that need to be done.
Once you have your Google My Business ready, the next action is to alter your on-page optimization to allow search engines to find your business easily.
First and foremost, you need to start with your keywords:
2.1. Re-tailor your Local Keywords
Remember that the customers' need has also changed because of the pandemic, thus the "old" set of keywords might not be robust enough to stand out in the local search.
So re-do your keyword research for your local SEO strategy, observe and analyze what is trending on the search engine.

Pay attention to search related terms suggested by Google at the bottom of the result page. Those keywords are usually the common search words that people use.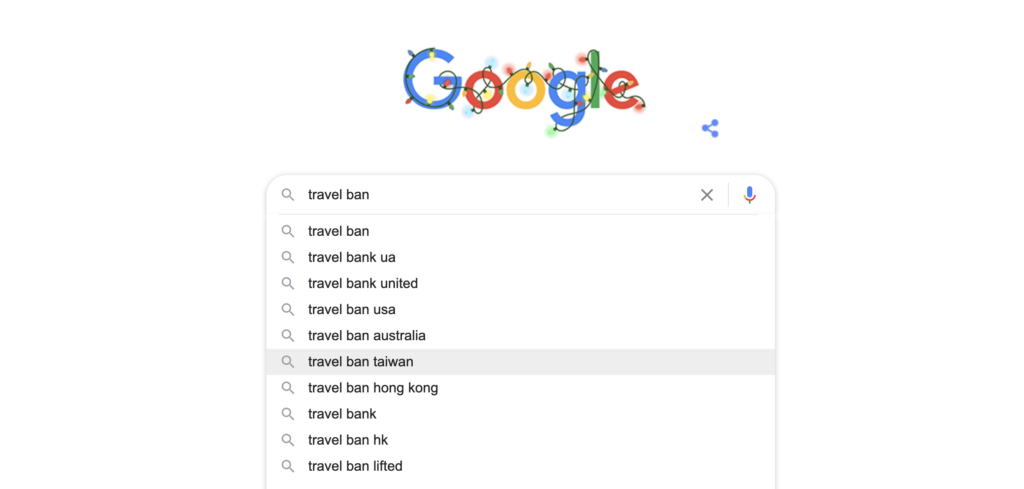 Moreover, Google also suggests some popular keywords and questions when you are typing in your search words. Observe and note down the keywords or questions that fit your niche or business.
Since those words are the popular search words in your region or market. Additionally, don't forget to include your business location or located city or area in your keywords. As we mentioned, the determining factor of local SEO is proximity.
When you have a list of targeted keywords, you can start to insert your keywords in the H1 tag, title tag, meta tag, and URL.
Those HTML tags will be read by search bots to identify the importance, nature, and content structure on a page, as well as its connection to other websites.
Therefore, the way you use your HTML tags impact your website's ranking. With the right keywords, you will be able to gain more traffic, physical store visits, or phone inquiries.
2.2. Structure Markup Data
Search engines tend to prioritize the websites that have good website structure.
According to Google, structured data offers "a standardized format for providing information about a page and classifying the page content."
There are many code protocols that offer markup tools for websites, for example, Schema.org. In addition, Google also has a schema markup tool called "Structured Data Markup Helper".
Choose from any of these mentioned sites, and mark up these three things:
Business Contact Information (Open hours, address, email)
Business Name
Business Logo
Breadcrumb Markup
Of course, you are free to mark up other elements on your homepage. But do keep in mind that schema markup is to make your website more structured, so it is important to only include the crucial factors to your local SEO.
3. Build Local Citations
A good local SEO strategy must include local citation building. Because customers don't look for information on Google only, they will also check ranking and reviews on the local directories.
And businesses on the directories that have received good reviews or rankings usually seem more trustworthy, thus they will be more likely to pay an actual visit to the store.
If you are not familiar with citation, citations refer to names, addresses and phone numbers (NAP) mentioned online. The well-known SEO website, Ahrefs, has divided citations into two groups: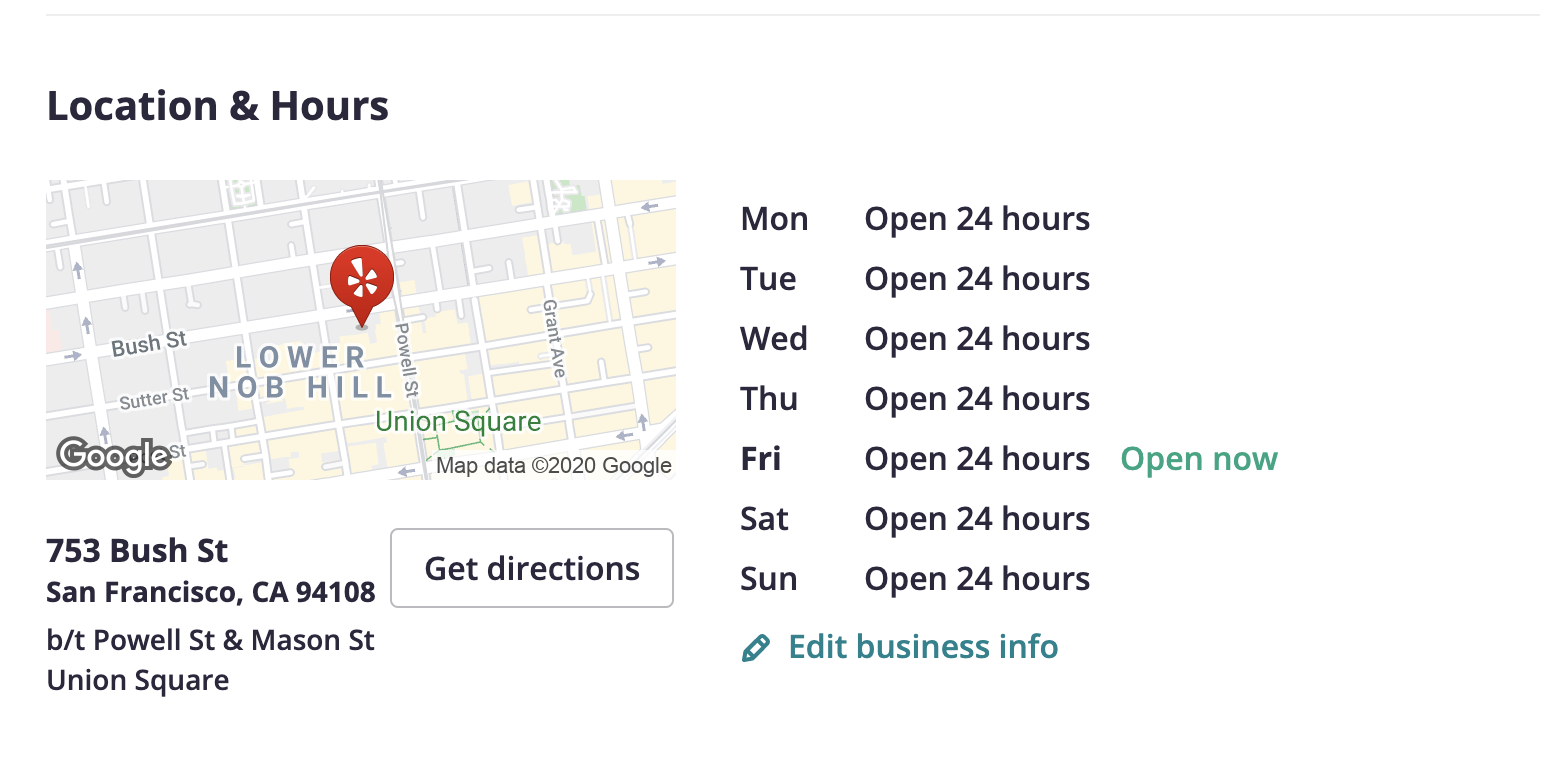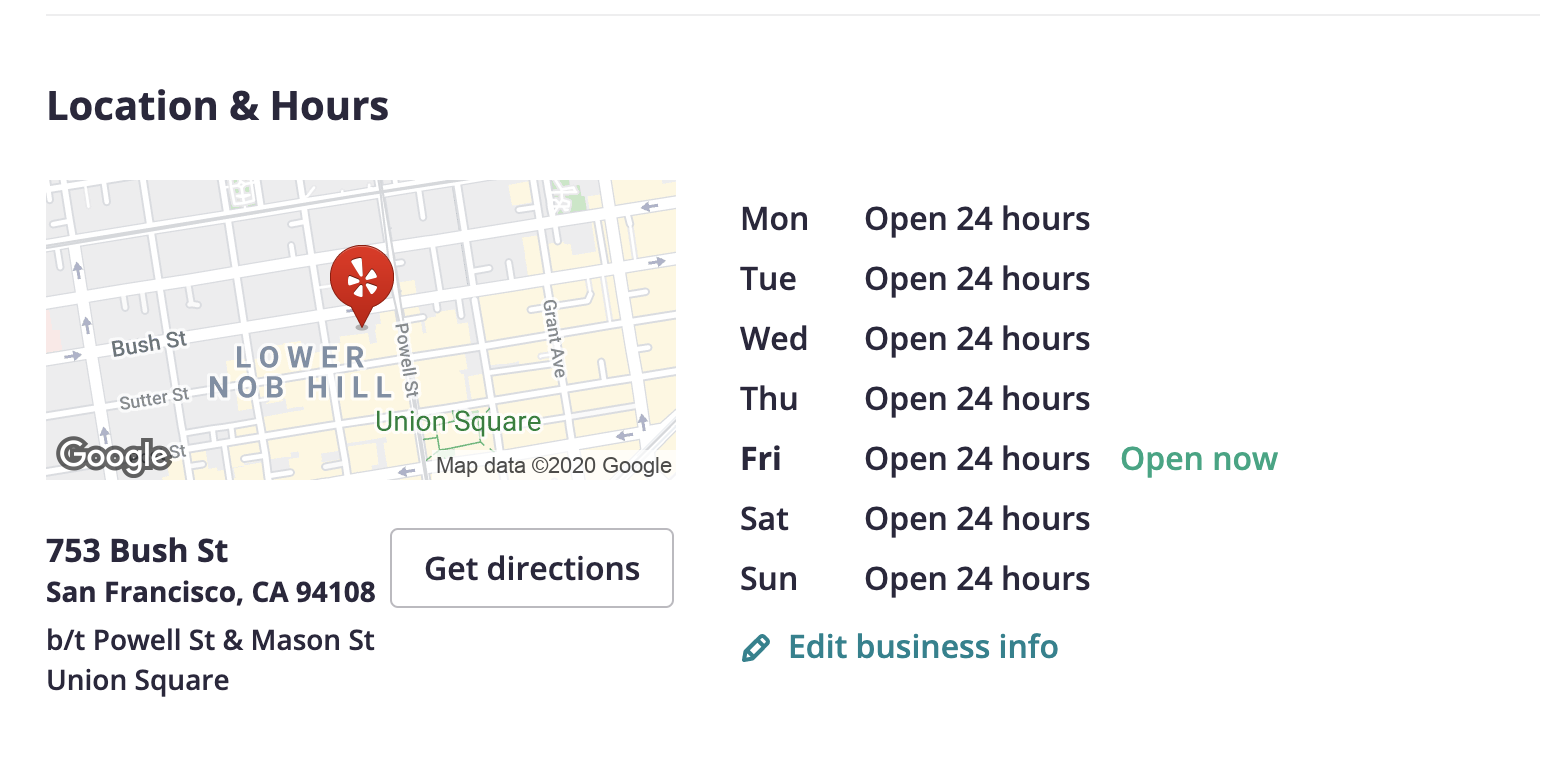 1. Structured citation: It means the business NAP is complete and shown in a structured manner like in local directories such as yelp or trip advisor. 
2. Unstructured citation: The business NAP is partially shown and it is not in any structured format. It is commonly seen on blogs or review sites.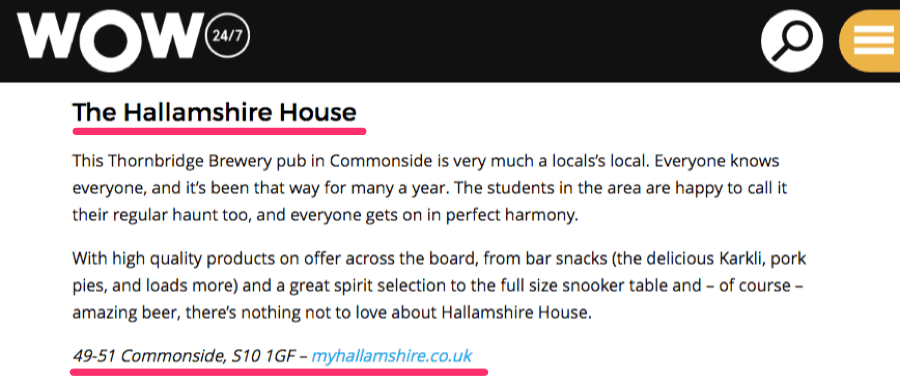 To build some local citations on local directories is not difficult, you just need to target the directories in your country, region, or area, as well as in your niche.
There are many websites like, Whitespark, that provide lists of the best citation websites in various countries or regions.
Once you have a list of local citation websites that fit your business profile, then you can begin building your local citations!
4. Promote your Local Business on Social Media
Social media has always been very influential, nevertheless, it plays an even bigger role during the pandemic.
Most people rely on social media as their source of information, as well as the information exchange platform.
While you are busy with Google My Business, building citations, and optimizing your website, don't forget to update your social media as well!


Social media offers a great communication platform for ALL types of businesses to talk directly to customers.
Regardless of your business model, or you have a physical location or not, everyone can start a business profile on social media.
What's more, approximately 70% of customers choose businesses with a social media presence over those that don't have a social media presence.
You can have your NAP on your social media account, which is one good way of building a local citation. Additionally, businesses can increase customer engagement by interacting with the community, giving out promotions and discounts, or doing paid ads, etc.
Especially, during this bleak time, businesses that cannot operate can use social media to stay connected with the customers.
All in all, no matter what your business model is, make sure to create a social media account for your business!
Conclusion
The techniques above are some easy and effective local SEO techniques that can be done by SEO beginners without any coding experience.
Local SEO strategies are uncomplicated to implement, and most importantly, it is cheap. You don't really need a lot of budgets to do local SEO, but time.
Covid-19 has a great impact on our lives, going out to shop or eat is not an effortless task anymore. However, it doesn't mean that your service/product is not needed.
As long as you continue to update your customers with the latest information, and stay connected to your customers with optimized websites and social media. The customers will come to you!